The common trouble for all online markets, e-commerce shops small marketplaces is that many customers are disconnected from someone who can answer their questions in real time with precision. Rather than watching potential customers click away from their e-commerce sites, many businesses have been adding live chat support, but and this is not the panacea. WordPress Live Chat by Supsystic has the ability to provide the convenient answers that customers want, but only if your agents will chat with visitors in real-time.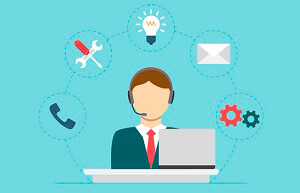 Every plugin, tool or software on your WordPress site has its pros and cons, both for operators (agents like in Live Chat) and customers. But of course, the main one for a business owner is a real boost of your online sellings and percent of constant users/guests. The idea behind Real time Chat with visitors is that it will translate into more sales and higher conversions. Of course, this will vary from business to business. But the efficiency of this response of your agents is like uncompromising.
Talk with your customers in real time. Live Chat is a faster and more individual way to engage your customers to communicate. Make your brand more recognizable – establish effective relationships with clients, talking to them in a live chat.
Live Chat plugin for WordPress is the fastest way to engage your visitors and customers. Get started today with free Live Chat Support WordPress plugin by Supsystic. Use the Chat in real time for an automatic appeal to customers to attract their attention, and increase your sales. Start your communicating! Bring live, two-customers chat to your site. Host your own live chat sessions, interact with your visitors and boost your sales without needing any third party javascript or other code – works great with WordPress Live Chat plugin. Are you thinking what to start with? You can read how to add live chat to website and get more information about all chat features.
Live chat plugin is quickly becoming the preferred communication channel for digital customers, and customer satisfaction is higher than any other channel.
Trust that Chat with visitors in real-time is one of the best ways to attract customers and increase the conversion rate.