Have you ever wanted to make your site a unique with own design, style, and even a whole branding? In that case, you try to make this line in every detail – Contact Form is in this number. Use the Contact Form by Supsystic and you will get no problems with the design, customization and changing of every point.
Contact Form is the most useful and simple way to be in touch with your audience, check the targets and have a data with all contacts. Our plugin was specially created for those, who want to have under control every guest and users – the data of your clients will become automatically a simple table. In addition, you have a function of automatic emails into your electronic inbox. All these messages would g through the Spam filters and you will have them always in one-click distance.
The Design tab is a part of user-friendly interface for those users, who like to change every detail in the plugin. Contact Form has different templates for design – Base Contact, Neon, Intransigent, Support Service, Opacity Grey? Time for Tea etc.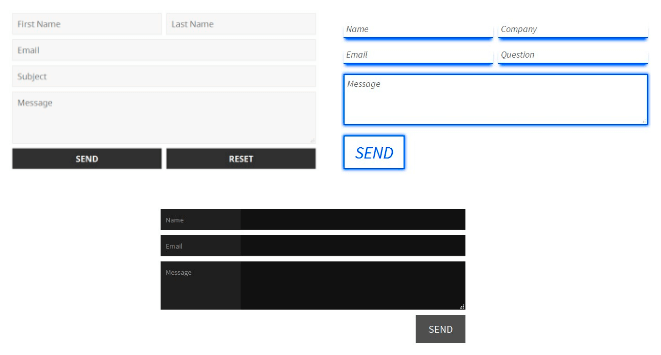 But everything can be changed. The design insert has several options for your will:
First of all, you can change the width of your Contact Form (in pixels or percents). Set the wide form or the narrow one. Even this option can be fundamental in he design of each site.
Change the background of every part of the future contact Form. You can set the image (choose from WordPress Media Library or import it from the device). Or you can at least change the basic color and set the one you like.
Change the buttons color or background – Submit and Reset buttons can be easily changed as you like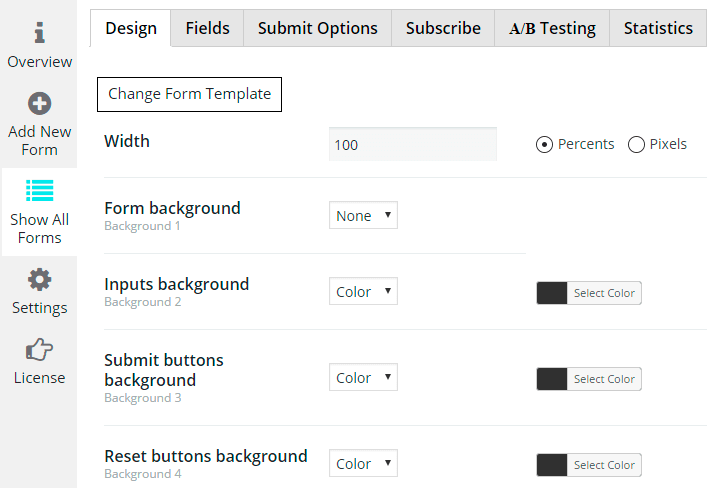 Contact Form by Supsystic is one of the most easy plugins, but at the same time, it does the work you need. You can be sure in the work of this plugin and it has no fails. Gather all the contacts and be in touch with your users at the day/night time. The design tab has all its functions in basic version, so that you don't need to pay anything for the quality plugin, which can fit all the requirements.