Google Maps Easy has awesome feature to filter the Map Property, that is really useful and attractive for customers.  Compact filter button on the you map gives control under markers categories, filtering and display groups of markers which you are looking for. But what to do if you want to focus on markers categories and show customers different types of places, sort them nice and make  navigation faster?
We have added a new type of listing to display marker categories. Now you can filter the categories not by filter button, but using the sidebar:
How to set Markers category sidebar?
Add the Marker Categories.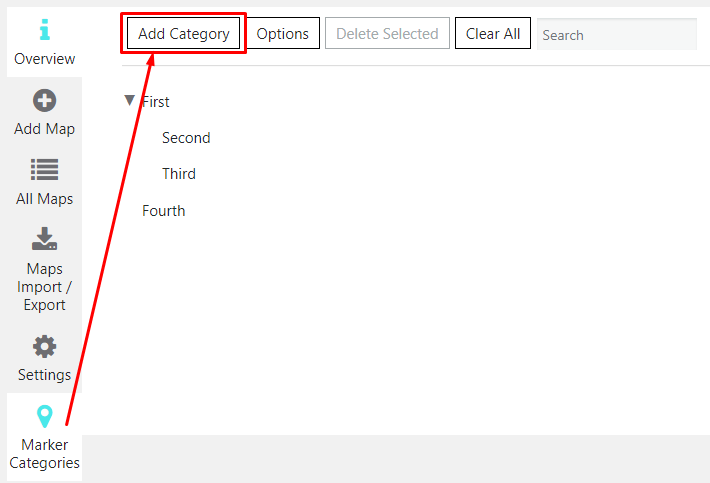 When you have created the marker on the Marker Tab, scroll down till you find Markers Category, set the one you created for current marker and click Save Marker button.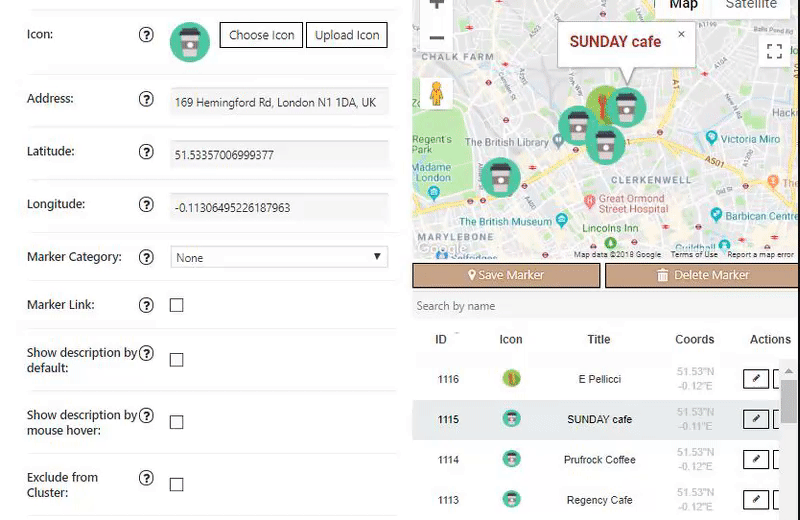 In Map Tab Settings you can select Filter background color for sidebar.

 Enable Filters select all button title if you want to select and display all category by 1 click: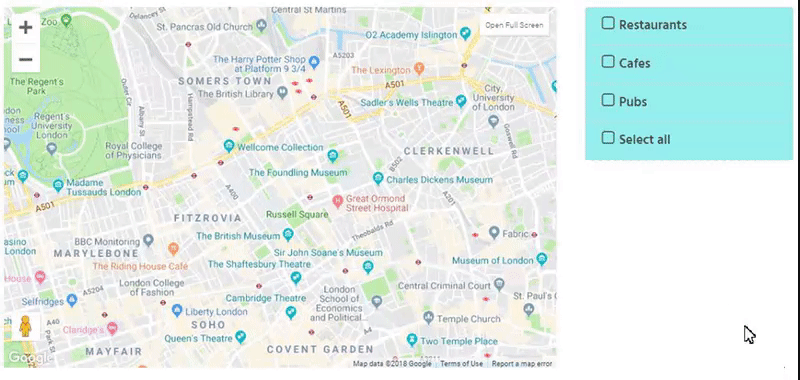 Enable Show all parent categories in Filter to Show parent categories even if they have no markers, but their child categories have.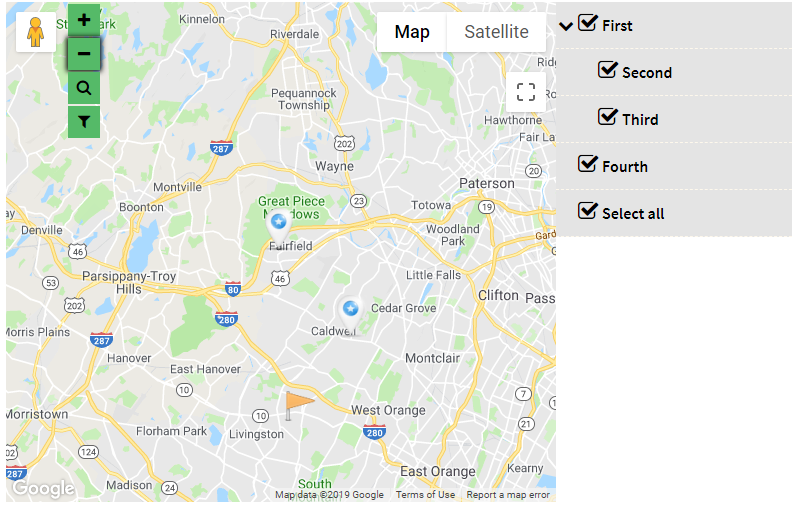 Move to the Markers List and select the 7th template.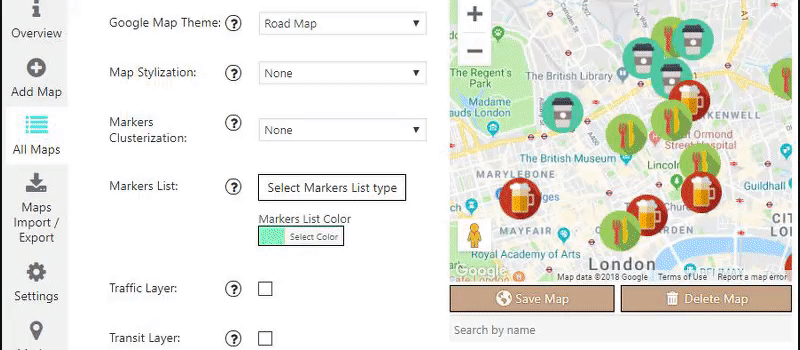 Save Map and add into the site content via shortcode.
Google Map with a Sidebar Filter by category ready!
Here you can see 2 examples how you can display Filter for marker category to see what the difference and pick the variant which match your needs in the best way:
Google Map with a Filter Sidebar:
Google Map with a Filter button: