Photo Gallery by Supsystic is an easy to use plugin that gives pretty awesome results. This WordPRess Gallery loads galleries quickly and is fully responsive. Adding a gallery is a piece of cake – just give it a name and select and/or upload the images you want to include. Here you can easily edit captions, descriptions, and links for each image as well. Customization settings abound, including columns, thumbnail sizes, animations, layouts, and many others. Moreover, you can easily share an image on a variety of social media networks from the lightbox. Galleries created by Photo Gallery plugin can be inserted into any post, page or widget. Isn't it great?
However, the main question remains unanswered. What sources can we use to add images to the Gallery by Supsystic? As we live in the age of Social Networks, it is not enough to use only Media Library for adding image. Supsystic understands the needs of our customers. That's why we implemented the following options for you, which you can easily use while adding images to a gallery:
WordPress Media Library
Instagram account
Flickr account – PRO feature
Tumblr account – PRO feature
Facebook account – PRO feature
FTP server – PRO feature
Google drive account – PRO feature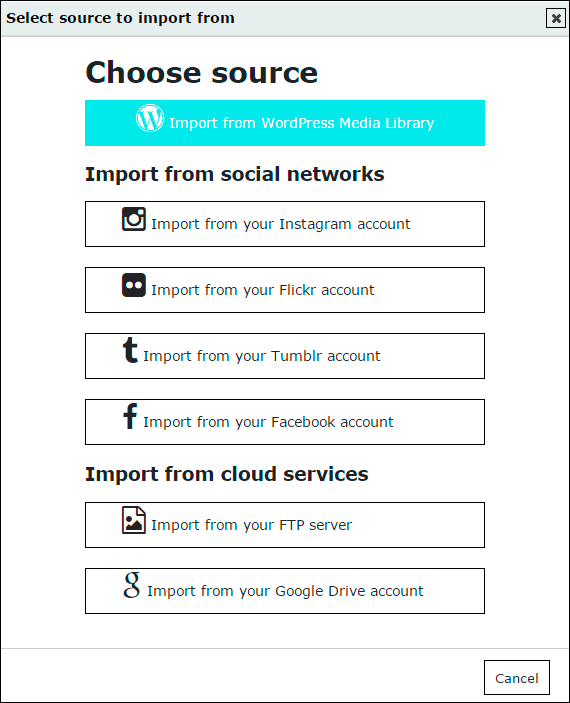 Let's talk about each of these options.
1. WordPress Media Library – here you can either select an existing photo or upload a new one. Also for more convenient use you can select several photos at once.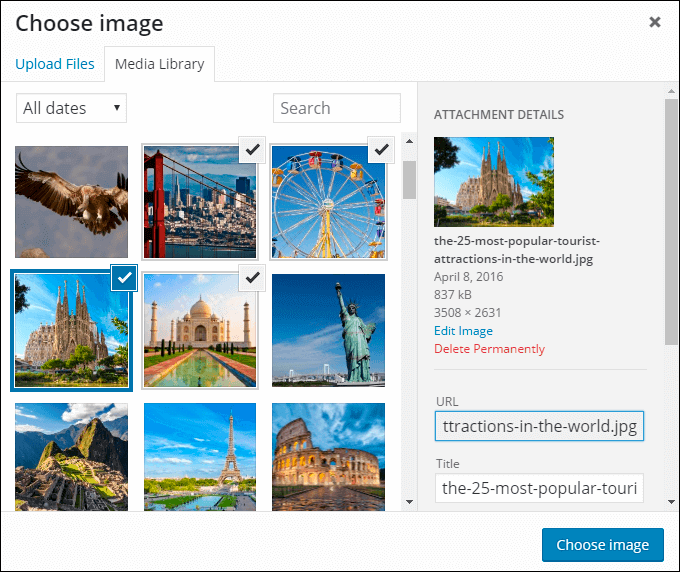 2. Instagram, Flickr, Tumblr – here at first you need to login to your account.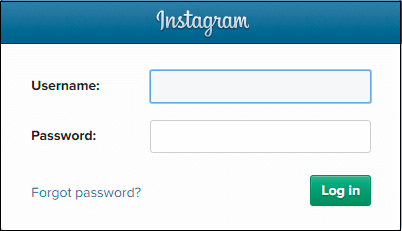 Then select the photos that you want to import and click Import Images button.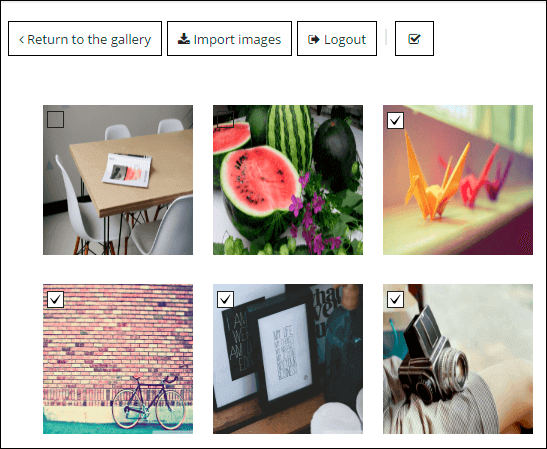 3. Facebook – here you also need to login to your account at first. Once you do that, you will be able to import any image to your Photo Gallery. As a plus, we kept the albums feature, so you don't need to look for the required image through the huge number of images from your Facebook account.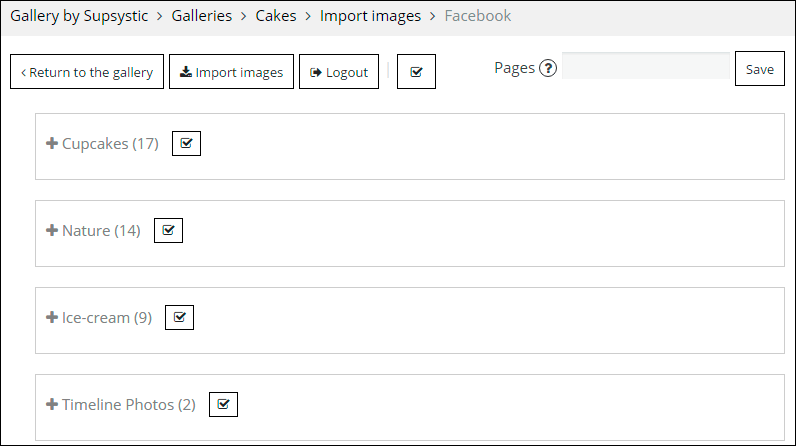 Just open the required album and select images. Don't forget to click Import Images button.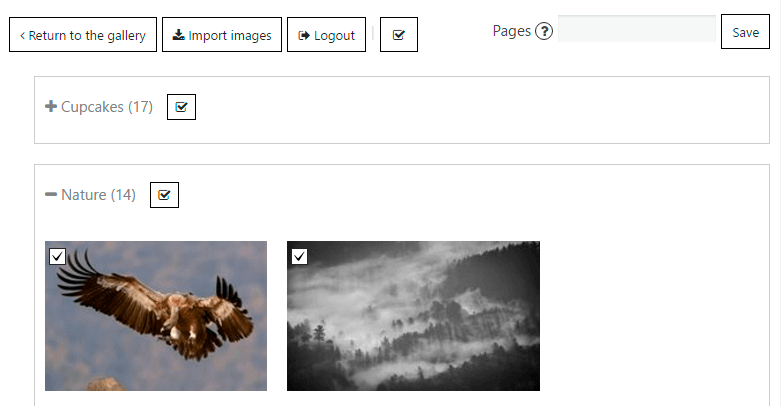 Also here you can import photos from your business page. You can set several pages, just separate ID of pages by ",". To get the ID of your page you need to switch to the wanted page.
If the title of the page has its id (for example https://www.facebook.com/Test-page-1240713092639751/) then you need to indicate only numbers 1240713092639751. If the id of page is hidden (like https://www.facebook.com/viber/) then you need to indicate the title of page – viber. If the page is indicated correctly – its photos will be shown in a separate category.
4. FTP server – here you can import pictures from the folder, which has to be situated on your server here – wp-content/uploads/directory. You just need to write the name of folder and click parse.

Or you can add image from remote server. Just tick this option, input host, username, password and port. Don't forget to write the folder name.


5. Google Drive – here you can import any photo from your Google Drive account. At first you need to login to your account, then select the required folder.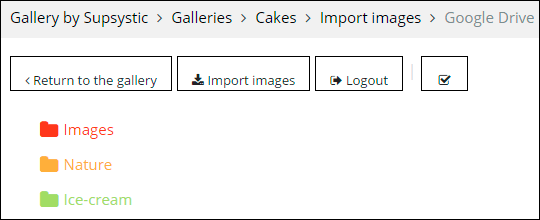 Select images and click Import Images button. Also here you can return to previous step, in case you chose the wrong folder.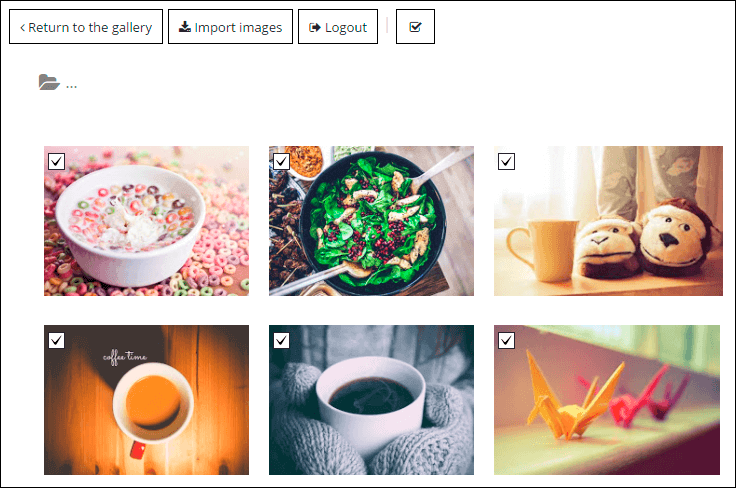 Don't forget to save your gallery after you make some changes in settings.
Apart from various sources to import images from, Photo gallery plugin by Supsystic offers the unique image customization features, let alone the standard stuff that you'd expect from a WordPress gallery plugin.
For instance, you can customize every image by setting a shadow, border, or caption. You also get different gallery styles (grid, carousel, polaroid, and more). Finally, all galleries are responsive and mobile-friendly. You can check all the examples of galleries here.
Back to WordPress Gallery General .
Back to main page of WordPress Photo Gallery plugin .