Photo Gallery by Supsystic allows to create spectacular galleries just in few clicks of mouse. You don't need to waste precious time by building the right layout and sorting out the different settings. You just need to select a favorite type of Gallery and add images. That's it! The basic settings for the selected type will be already set up for you. Moreover, all types of images layout are fully responsive and mobile friendly. So what types of gallery does Photo Gallery by Supsystic have?
Now there are four different gallery types. They are the following:

Fixed Type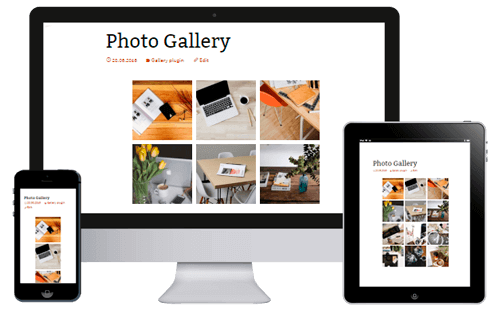 Fixed – grid rows/columns by width of the page. This type is suitable for creating standard galleries with fixed-size images on page. Such gallery will be the perfect complement to any site design and any content. By the way, you can change the distance between images anytime. Example of gallery you can see here.
Vertical Type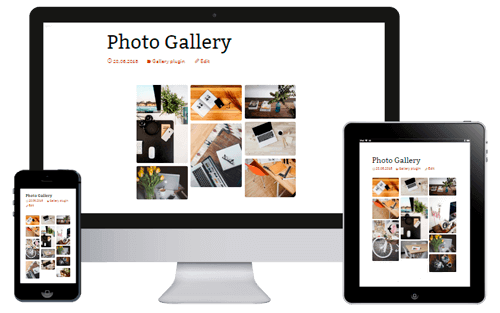 Vertical – neat columns with offset rows. It can be useful for creating visual expositions and original designs. Nice and simple design of this type will attract readers to your website or blog. You can also add links to images, videos, turn on icons feature and much more. This type of gallery might look like this one.
Horizontal Type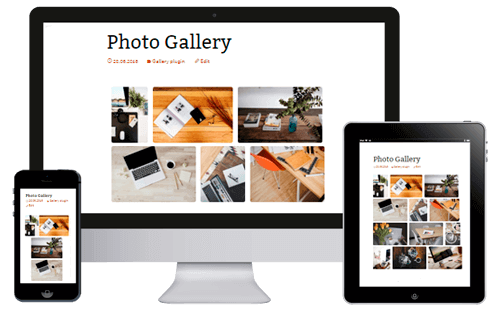 Horizontal – neat rows with offset columns. This is applied to design exhibitions and photo galleries also as Vertical type. Here you can set the height and radius for images. Turn on categories, pagination, or load more button to make it look stylish and extraordinary. Gallery example is presented here.
Fixed Columns Type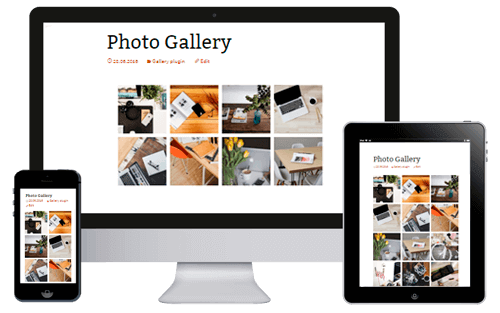 Fixed Columns – grid rows/columns with fixed number of columns. This type of gallery allows to make gallery with floating image size by proportion to width of page and number of columns. Here you can set the number of columns for a given width of the screen, as well as images width and height. This type of gallery looks splendid on mobile phone and tablets, as well as on desktops. Example of creating this gallery is available at this link.