The type of forms you ever created, filled in and certainly saw on different service sites, online stores and simple sites – this is Call me back form. Usually, it looks like three fields you need to fill in: First Name, Last Name, Telephone. The small marketing tip: add just one field – the time is convenient to contact.
Contact Form by Supsystic helps you to create such a form for any WordPress site, based on some sellings or internal contacts with guests and clients. Supsystic team managed to create the plugin, which helps you make a form with all requirements: any fields, any data, and any info. The most useful is that you will get all the data into your one table based on your email client services. Plus to this, you have emails with each separate contact one by one in the special directory in your email.
What else? Make your site really customer-responsive and stay in touch with your users, understand your Target audience and at least safe 100% your data in one place with the best plugin for WordPress Customer data collection.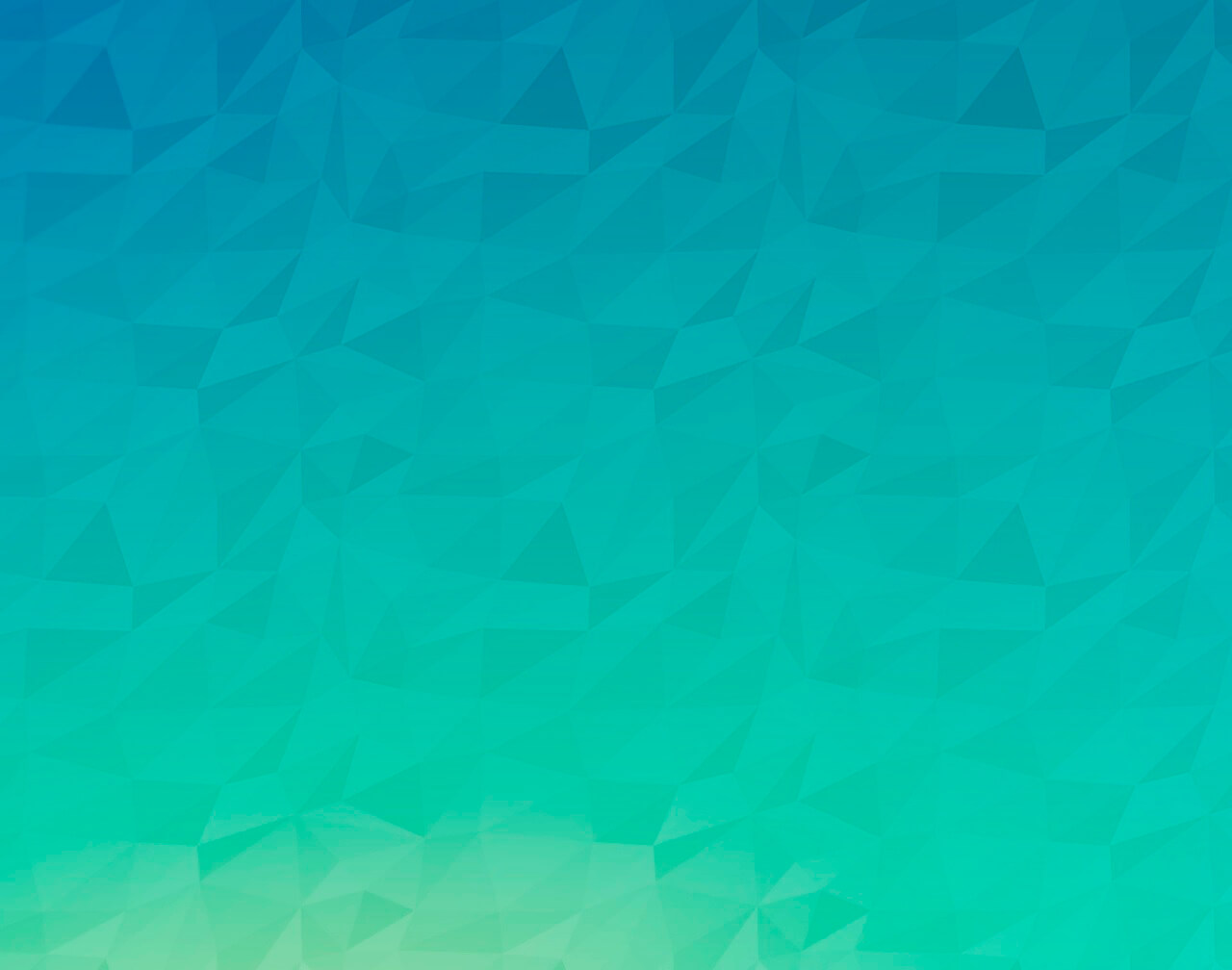 eyJpZCI6IjIyIiwibGFiZWwiOiJDYWxsIG1lIGJhY2sgZm9ybSIsImFjdGl2ZSI6IjEiLCJvcmlnaW5hbF9pZCI6IjE5IiwidW5pcXVlX2lkIjoiYmpsMTdhIiwicGFyYW1zIjp7ImVuYWJsZUZvck1lbWJlcnNoaXAiOiIwIiwidHBsIjp7IndpZHRoIjoiNjAiLCJ3aWR0aF9tZWFzdXJlIjoiJSIsImJnX3R5cGVfMCI6ImltZyIsImJnX2ltZ18wIjoiaHR0cHM6XC9cL3N1cHN5c3RpYy5jb21cL3dwLWNvbnRlbnRcL3VwbG9hZHNcLzIwMTZcLzA2XC9wb2x5Z29uX2dyZWVuLmpwZyIsImJnX2NvbG9yXzAiOiIjYWZkNjkzIiwiYmdfdHlwZV8xIjoiY29sb3IiLCJiZ19pbWdfMSI6IiIsImJnX2NvbG9yXzEiOiIjZmZmZmZmIiwiYmdfdHlwZV8yIjoiY29sb3IiLCJiZ19pbWdfMiI6IiIsImJnX2NvbG9yXzIiOiIjNGE2NDZjIiwiYmdfdHlwZV8zIjoibm9uZSIsImJnX2ltZ18zIjoiIiwiYmdfY29sb3JfMyI6IiMxZTczYmUiLCJmaWVsZF9lcnJvcl9pbnZhbGlkIjoiIiwiZm9ybV9zZW50X21zZyI6IlRoYW5rIHlvdSBmb3IgY29udGFjdGluZyB1cyEiLCJmb3JtX3NlbnRfbXNnX2NvbG9yIjoiIzRhZThlYSIsImhpZGVfb25fc3VibWl0IjoiMSIsInJlZGlyZWN0X29uX3N1Ym1pdCI6IiIsInRlc3RfZW1haWwiOiJzdXBzeXN0aWNAZ21haWwuY29tIiwic2F2ZV9jb250YWN0cyI6IjEiLCJleHBfZGVsaW0iOiI7IiwiZmJfY29udmVydF9iYXNlIjoiIiwicHViX3Bvc3RfdHlwZSI6InBvc3QiLCJwdWJfcG9zdF9zdGF0dXMiOiJwdWJsaXNoIiwicmVnX3dwX2NyZWF0ZV91c2VyX3JvbGUiOiJzdWJzY3JpYmVyIiwic3ViX2Rlc3QiOiJ3cF9zdWJzY3JpYmUiLCJzdWJfd3BfY3JlYXRlX3VzZXJfcm9sZSI6InN1YnNjcmliZXIiLCJzdWJfbWFpbGNoaW1wX2FwaV9rZXkiOiIiLCJzdWJfbWFpbGNoaW1wX2dyb3Vwc19mdWxsIjoiIiwic3ViX2F3X2Nfa2V5IjoiIiwic3ViX2F3X2Nfc2VjcmV0IjoiIiwic3ViX2FjX2FwaV91cmwiOiIiLCJzdWJfYWNfYXBpX2tleSI6IiIsInN1Yl9hcl9mb3JtX2FjdGlvbiI6IiIsInN1Yl9ja19hcGlfa2V5IjoiIiwic3ViX2ZlZWRiX2tleSI6IiIsInN1Yl9ncl9hcGlfa2V5IjoiIiwic3ViX2dyX2N5Y2xlX2RheSI6IjAiLCJzdWJfaWNfYXBwX2lkIjoiIiwic3ViX2ljX2FwcF91c2VyIjoiIiwic3ViX2ljX2FwcF9wYXNzIjoiIiwic3ViX21lbV9hY2NfaWQiOiIiLCJzdWJfbWVtX3B1ZF9rZXkiOiJhZG1pbl9zdXBzeXN0aWMiLCJzdWJfbWVtX3ByaXZfa2V5IjoiTVBlNiMjVDlsaEdyZSVGRGFwTlFKI2w5Iiwic3ViX3NmX2FwcF9pZCI6IiIsInN1Yl9zZ2FfaWQiOiIiLCJzdWJfc2dhX2xpc3RfaWQiOiIiLCJzdWJfc2dhX2FjdGl2YXRlX2NvZGUiOiIiLCJzdWJfc2JfYXBpX2tleSI6IiIsInN1Yl90eHRfY29uZmlybV9zZW50IjoiQ29uZmlybWF0aW9uIGxpbmsgd2FzIHNlbnQgdG8geW91ciBlbWFpbCBhZGRyZXNzLiBDaGVjayB5b3VyIGVtYWlsISIsInN1Yl90eHRfc3VjY2VzcyI6IlRoYW5rIHlvdSBmb3Igc3Vic2NyaWJpbmchIiwic3ViX3R4dF9pbnZhbGlkX2VtYWlsIjoiRW1wdHkgb3IgaW52YWxpZCBlbWFpbCIsInN1Yl90eHRfZXhpc3RzX2VtYWlsIjoiRW1wdHkgb3IgaW52YWxpZCBlbWFpbCIsInN1Yl9yZWRpcmVjdF91cmwiOiIiLCJzdWJfdHh0X2NvbmZpcm1fbWFpbF9zdWJqZWN0IjoiQ29uZmlybSBzdWJzY3JpcHRpb24gb24gW3NpdGVuYW1lXSIsInN1Yl90eHRfY29uZmlybV9tYWlsX2Zyb20iOiIiLCJzdWJfdHh0X2NvbmZpcm1fbWFpbF9tZXNzYWdlIjoiWW91IHN1YnNjcmliZWQgb24gc2l0ZSA8YSBocmVmPVwiW3NpdGV1cmxdXCI+W3NpdGVuYW1lXTxcL2E+LiBGb2xsb3cgPGEgaHJlZj1cIltjb25maXJtX2xpbmtdXCI+dGhpcyBsaW5rPFwvYT4gdG8gY29tcGxldGUgeW91ciBzdWJzY3JpcHRpb24uIElmIHlvdSBkaWQgbm90IHN1YnNjcmliZSBoZXJlIC0ganVzdCBpZ25vcmUgdGhpcyBtZXNzYWdlLiIsInN1Yl90eHRfc3Vic2NyaWJlcl9tYWlsX3N1YmplY3QiOiJbc2l0ZW5hbWVdIFlvdXIgdXNlcm5hbWUgYW5kIHBhc3N3b3JkIiwic3ViX3R4dF9zdWJzY3JpYmVyX21haWxfZnJvbSI6IiIsInN1Yl90eHRfc3Vic2NyaWJlcl9tYWlsX21lc3NhZ2UiOiJVc2VybmFtZTogW3VzZXJfbG9naW5dPGJyIFwvPlBhc3N3b3JkOiBbcGFzc3dvcmRdPGJyIFwvPltsb2dpbl91cmxdIiwic3ViX3JlZGlyZWN0X2VtYWlsX2V4aXN0cyI6IiIsImZpZWxkX3dyYXBwZXIiOiI8ZGl2IFtmaWVsZF9zaGVsbF9jbGFzc2VzXSBbZmllbGRfc2hlbGxfc3R5bGVzXT5bZmllbGRdPFwvZGl2PiJ9LCJmaWVsZHMiOlt7ImxhYmVsIjoiIiwicGxhY2Vob2xkZXIiOiJGaXJzdCBOYW1lIiwiaHRtbCI6InRleHQiLCJ2YWx1ZSI6IiIsIm1hbmRhdG9yeSI6IjEiLCJuYW1lIjoiZmlyc3RfbmFtZSIsImJzX2NsYXNzX2lkIjoiMTIiLCJkaXNwbGF5IjoiIiwibWluX3NpemUiOiIiLCJtYXhfc2l6ZSI6IiIsImFkZF9jbGFzc2VzIjoiIiwiYWRkX3N0eWxlcyI6IiIsImFkZF9hdHRyIjoiIiwidm5fb25seV9udW1iZXIiOiIwIiwidm5fb25seV9sZXR0ZXJzIjoiMCIsInZuX3BhdHRlcm4iOiIwIiwidmFsdWVfcHJlc2V0IjoiIiwiZGVmX2NoZWNrZWQiOiIwIiwibGFiZWxfZGVsaW0iOiIiLCJ2bl9lcXVhbCI6IiIsImljb25fY2xhc3MiOiJ1c2VyIiwiaWNvbl9zaXplIjoiIiwiaWNvbl9jb2xvciI6IiM0YTY0NmMiLCJpY29uX3NlbGVjdGVkX2NvbG9yIjoiIiwicmF0ZV9udW0iOiIiLCJ0aW1lX2Zvcm1hdCI6ImFtX3BtIn0seyJsYWJlbCI6IiIsInBsYWNlaG9sZGVyIjoiTGFzdCBOYW1lIiwiaHRtbCI6InRleHQiLCJ2YWx1ZSI6IiIsIm1hbmRhdG9yeSI6IjAiLCJuYW1lIjoibGFzdF9uYW1lIiwiYnNfY2xhc3NfaWQiOiIxMiIsImRpc3BsYXkiOiJyb3ciLCJtaW5fc2l6ZSI6IiIsIm1heF9zaXplIjoiIiwiYWRkX2NsYXNzZXMiOiIiLCJhZGRfc3R5bGVzIjoiIiwiYWRkX2F0dHIiOiIiLCJ2bl9vbmx5X251bWJlciI6IjAiLCJ2bl9vbmx5X2xldHRlcnMiOiIwIiwidm5fcGF0dGVybiI6IiIsInZhbHVlX3ByZXNldCI6IiIsImRlZl9jaGVja2VkIjoiMCIsImxhYmVsX2RlbGltIjoiIiwidm5fZXF1YWwiOiIiLCJpY29uX2NsYXNzIjoidXNlciIsImljb25fc2l6ZSI6IiIsImljb25fY29sb3IiOiIjNGE2NDZjIiwiaWNvbl9zZWxlY3RlZF9jb2xvciI6IiIsInJhdGVfbnVtIjoiIiwidGltZV9mb3JtYXQiOiJhbV9wbSJ9LHsibGFiZWwiOiIiLCJwbGFjZWhvbGRlciI6IlBob25lIE51bWJlciIsImh0bWwiOiJ0ZXh0IiwidmFsdWUiOiIiLCJtYW5kYXRvcnkiOiIxIiwibmFtZSI6InN1YmplY3QiLCJic19jbGFzc19pZCI6IjEyIiwiZGlzcGxheSI6InJvdyIsIm1pbl9zaXplIjoiIiwibWF4X3NpemUiOiIiLCJhZGRfY2xhc3NlcyI6IiIsImFkZF9zdHlsZXMiOiIiLCJhZGRfYXR0ciI6IiIsInZuX29ubHlfbnVtYmVyIjoiMCIsInZuX29ubHlfbGV0dGVycyI6IjAiLCJ2bl9wYXR0ZXJuIjoiMCIsInZhbHVlX3ByZXNldCI6IiIsImRlZl9jaGVja2VkIjoiMCIsImxhYmVsX2RlbGltIjoiIiwidm5fZXF1YWwiOiIiLCJpY29uX2NsYXNzIjoicGhvbmUiLCJpY29uX3NpemUiOiIiLCJpY29uX2NvbG9yIjoiIzRhNjQ2YyIsImljb25fc2VsZWN0ZWRfY29sb3IiOiIiLCJyYXRlX251bSI6IiIsInRpbWVfZm9ybWF0IjoiYW1fcG0ifSx7ImxhYmVsIjoiIiwicGxhY2Vob2xkZXIiOiJUaW1lIGNvbnZlbmllbnQgZm9yIGNhbGxpbmciLCJodG1sIjoidGV4dCIsInZhbHVlIjoiIiwibWFuZGF0b3J5IjoiMCIsIm5hbWUiOiJ0aW1lX2NvbnYiLCJic19jbGFzc19pZCI6IjEyIiwiZGlzcGxheSI6InJvdyIsIm1pbl9zaXplIjoiIiwibWF4X3NpemUiOiIiLCJhZGRfY2xhc3NlcyI6IiIsImFkZF9zdHlsZXMiOiIiLCJhZGRfYXR0ciI6IiIsInZuX29ubHlfbnVtYmVyIjoiMCIsInZuX29ubHlfbGV0dGVycyI6IjAiLCJ2bl9wYXR0ZXJuIjoiIiwidmFsdWVfcHJlc2V0IjoiIiwiZGVmX2NoZWNrZWQiOiIwIiwibGFiZWxfZGVsaW0iOiIiLCJ2bl9lcXVhbCI6IiIsImljb25fY2xhc3MiOiJjbG9jay1vIiwiaWNvbl9zaXplIjoiIiwiaWNvbl9jb2xvciI6IiM0YTY0NmMiLCJpY29uX3NlbGVjdGVkX2NvbG9yIjoiIiwicmF0ZV9udW0iOiIiLCJ0aW1lX2Zvcm1hdCI6ImFtX3BtIn0seyJsYWJlbCI6IkNhbGwgbWUgYmFjayIsInBsYWNlaG9sZGVyIjoiIiwiaHRtbCI6InN1Ym1pdCIsInZhbHVlIjoiIiwibWFuZGF0b3J5IjoiMCIsIm5hbWUiOiJzZW5kIiwiYnNfY2xhc3NfaWQiOiIxMiIsImRpc3BsYXkiOiIiLCJtaW5fc2l6ZSI6IiIsIm1heF9zaXplIjoiIiwiYWRkX2NsYXNzZXMiOiIiLCJhZGRfc3R5bGVzIjoiIiwiYWRkX2F0dHIiOiIiLCJ2bl9vbmx5X251bWJlciI6IjAiLCJ2bl9vbmx5X2xldHRlcnMiOiIwIiwidm5fcGF0dGVybiI6IjAiLCJ2YWx1ZV9wcmVzZXQiOiIiLCJkZWZfY2hlY2tlZCI6IjAiLCJsYWJlbF9kZWxpbSI6IiIsInZuX2VxdWFsIjoiIiwiaWNvbl9jbGFzcyI6IiIsImljb25fc2l6ZSI6IiIsImljb25fY29sb3IiOiIjZmZmZmZmIiwiaWNvbl9zZWxlY3RlZF9jb2xvciI6IiIsInJhdGVfbnVtIjoiIiwidGltZV9mb3JtYXQiOiJhbV9wbSJ9XSwib3B0c19hdHRycyI6eyJiZ19udW1iZXIiOiI0In19LCJpbWdfcHJldmlldyI6ImxpZ2h0LWdyZXkucG5nIiwidmlld3MiOiIzNjYyIiwidW5pcXVlX3ZpZXdzIjoiMjc2NyIsImFjdGlvbnMiOiIzNyIsInNvcnRfb3JkZXIiOiIwIiwiaXNfcHJvIjoiMCIsImFiX2lkIjoiMCIsImRhdGVfY3JlYXRlZCI6IjIwMTYtMDUtMDMgMTg6MDE6MDMiLCJpbWdfcHJldmlld191cmwiOiJodHRwczpcL1wvc3Vwc3lzdGljLmNvbVwvd3AtY29udGVudFwvcGx1Z2luc1wvY29udGFjdC1mb3JtLWJ5LXN1cHN5c3RpY1wvYXNzZXRzXC9mb3Jtc1wvaW1nXC9wcmV2aWV3XC9saWdodC1ncmV5LnBuZyIsInZpZXdfaWQiOiIyMl80MjYwNzgiLCJ2aWV3X2h0bWxfaWQiOiJjc3BGb3JtU2hlbGxfMjJfNDI2MDc4IiwiY29ubmVjdF9oYXNoIjoiZTU3YmExOTAyNzgzZGMzODM4YzhmMTY0Y2Q2MDZmNmMifQ==
Look through main options of Supsystic WordPress Contact Form plugin page, but do not forget that you have an unique opportunity – look at the live examples and check how does it work here