Keep under control your Membership online business. Monitor and analyze statistics of your paid content. You can do it in Statistics section. Find out the number of new paid members, dynamics and compare your results to previous periods to make decisions.
Statistics Tab of Ecommerce extension allows you to monitor Membership Total Statistics, which is measured according to next criteria:
Displayed
Added to Cart
Ordered
These data are displayed on the Total Statistics graph –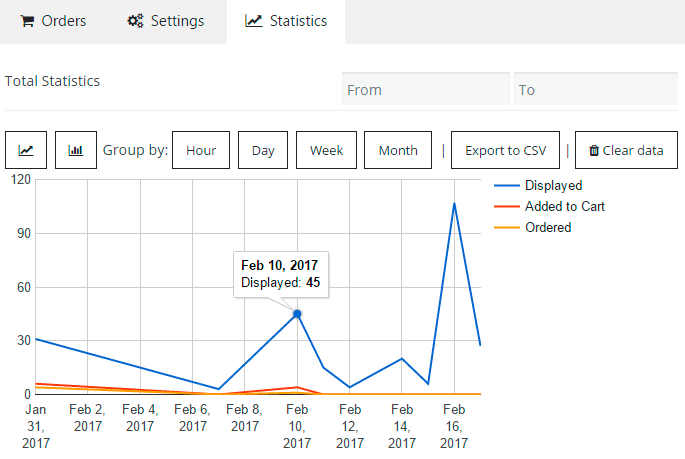 Statistics settings of Membership Ecommerce allows you to perform the following actions with statistics data:
Output data in the form of line graph or bar graph.
Select any specific time frame for viewing statistics (for all the time by default).
Grouped data to periods: hour, day, week or month for more compact output.
Export statistics to cvs file.
Clear all statistics at any time you need.