Create membership levels if you plan to have restricted area or paid content on your website. You can set up limits and permissions for users of different levels and configure the conditions for membership level upgrade. Once you decide to use Membership levels feature your membership users will be motivated to get upgraded membership status in order to have more access within your website.
You can create as many levels as you need. Create separate membership level for different content on your site, specify the cost and earn the money! Let's check all advantages of using this feature –
Customize the description, price and buttons of Membership level for paid content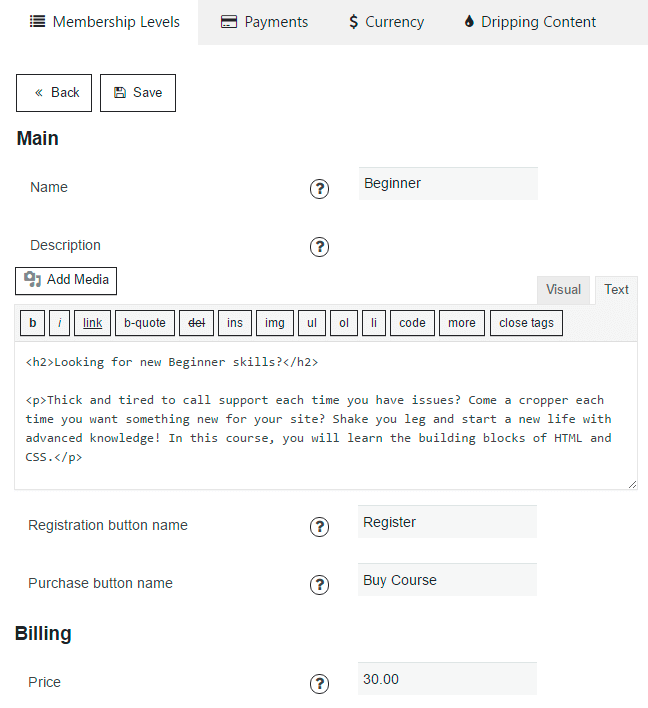 Enable Recurring Subscription for level content. Set up the Recurring Billing instead of one-time content fee.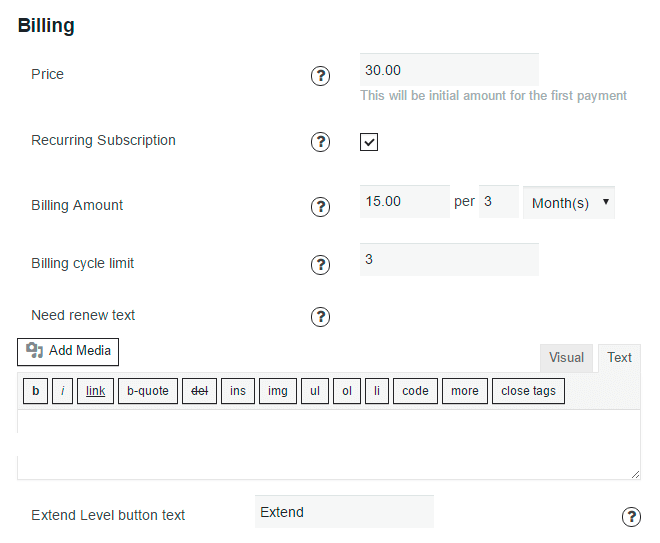 Configure Content Settings of your Membership level. Specify post categories or specific pages/posts for paid content.
When user opens any of choosen here posts, he will not see it's content until make a purchase for Membership level.

Enable Dripping Content. Make the schedule of your membership level content and release the content with regular intervals. Read more..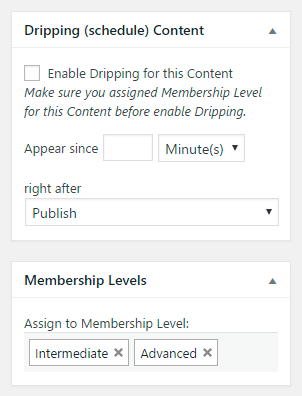 With Ecommerce addon you will be able not only create paid content, but also customize nice advertisment of your Membership level. You can add description for level with html editor, set up name for purchase button. It will look like this –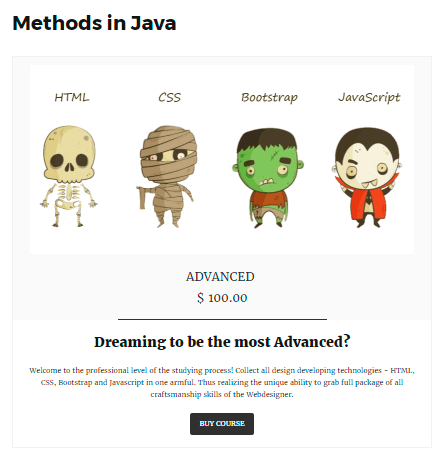 If your post will be available for several membership levels, it will look like –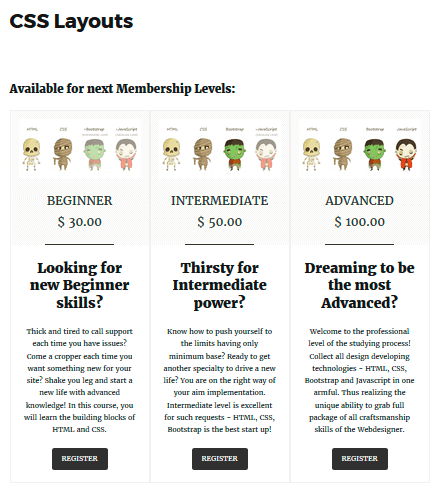 Besides Membership extesion allows you to show ordered levels for each membership user and also in profile settings –