Backup and Restore WordPress plugin by Supsystic easy and fast way to backup your wordpress website to the any location: DropBox, Amazon S3, Google Drive back-up, FTP or Email. Quick restore, both file and database backups.
Backup Plugin Features
---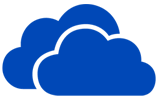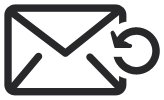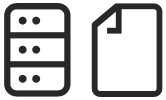 Video Tutorial
---
FAQ and Documentation
Check All FAQs
---
Backup plugin installation
One more advantage of Backup WordPress plugin is an easy installation. To install it, you should make three following steps:
Download Backup by Supsystic plugin.
Upload to your WordPress plugins directory.
Activate and enjoy.
More info "How to Create Backup of WordPress site" for the first time users.
Tips for Solving Problems More Faster
We are always trying to help our users as soon as it possible. But we can't control the other developers. Therefore bad code of other plugins or templates can provoke a lot of problems. We can help you more faster if you'll try to analyze and describe the problem in more details.
For this, follow the next suggestions. Read more..
How to create backup with Backup by Supsystic?
After you have selected the storage and have specified all the settings, click Start Backup. When you see the message "Backup complete", you can check the folder with backup. There you should see the archive with backup, log file and .sql file (sql file will be created only if you set the database backup). All these files will be with the same ID in the name. Read more about backup creation here.
How to get Access Key ID and Secret Access Key of Amazon S3 account?
In order to get your access key ID and secret access key follow next steps:
Open the IAM console.
From the navigation menu, click Users.
Select your IAM user name.
Click User Actions, and then click Manage Access Keys.
Click Create Access Key.
Your keys will look something like this:
Access key ID example: AKIAIOSFODNN7EXAMPLE
Secret access key example: wJalrXUtnFEMI/K7MDENG/bPxRfiCYEXAMPLEKEY
Click Download Credentials, and store the keys in a secure location.
How to restore backup of website?
In order to restore backup of your site you need to go to the Restore tab, select the backup files you want and click Restore button. When you see the message "Done!" – restoration will be completed. Read more about backup restoration here.
How to restore backup of website manually?
If your website is not working – you can restore backup of your site manually!
Unpack zip archive with backup.
Open folder with unpacked backup and in its descendants find more zip files with name like "BUPxxxxxxxxxxxxx.zip". All these files you need to unpack in a new folder.
Then in this folder, find and select the desired folders and moved them to the site in the appropriate section.
Translation
All available languages are provided with the Backup WordPress Plugin. If your language isn't available, your plugin will be in English by default.
Available Translations: English, German, Galician, Russian, Italian, French, German (Switzerland), Dutch, Chinese Translate or update a translation Backup WordPress plugin in your language and get a Premium license for FREE. Contact us.
Backup and restore Wordpress plugin by Supsystic provides reliable FTP, Email, Dropbox, Amazon, Google Drive, Quick Restore, File and Database, etc. backups for your website. Dropbox, Amazon S3 and Google Drive are only available in the Pro version.
As you go through installation process, you can select your referred backups by checking respective options. You can view a list of activated options any time.
This is one of the top quality plugins, and it is increasingly popular in all parts of the world, since it is fully finctional and it undergoes regular checks and upgrades. Written by top-level Wordpress developers, Backup and Restore WordPress will get your online business up and running and make it work like clock.
This plugin is available in the following languages, to name a few: English, German, French, Spanish, Portugese, Italian, Dutch, Swedish, Greek, , Chinese, Arabic. It is possible to translate the plugin to any language and/or update it, if necessary. If it you purchase it and find out that does not support your language, it will be available in English anyway.