Supsystic Membership plugin allows to create private chats and conversations with membership users. By default Messages feature is enabled for your Community website. In personal account of each user is placed Messages tab where membership user can communicate with his friends and other membership users.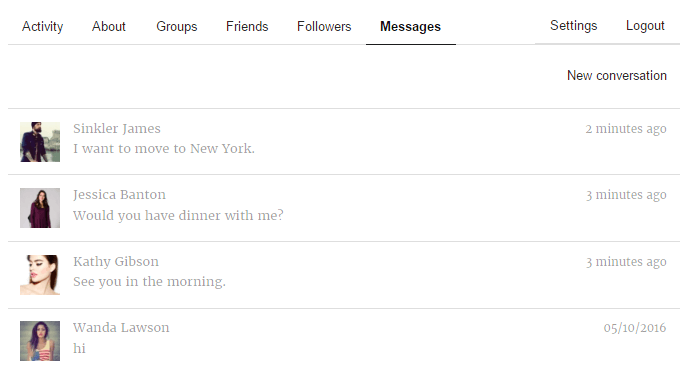 Let's check all opportunities that you have on Messages tab –
create new conversation
monitor all your chats
delete old chats
delete messages in conversations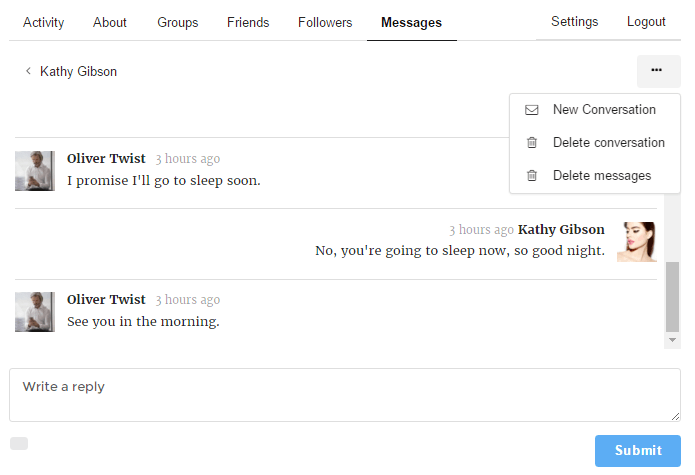 You can disable Messages feature on Main tab of Membership plugin settings.