WordPress is becoming increasingly popular with every passing day. Therefore, we have realized that some people might need different custom modifications for their plugins and websites. On this page listed all the services, our team is provided.
Why you should choose us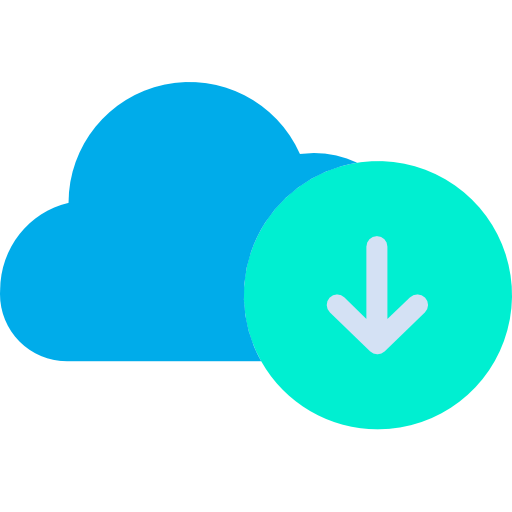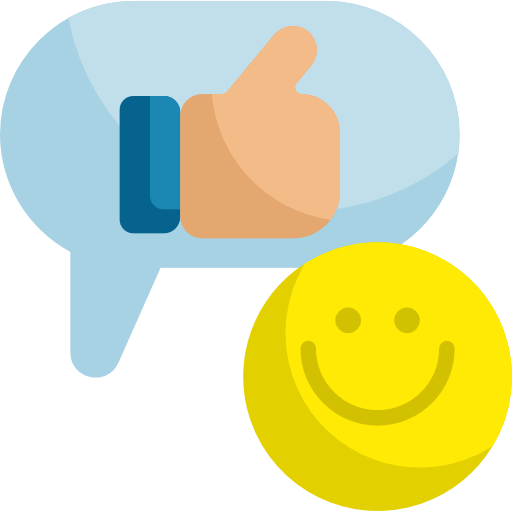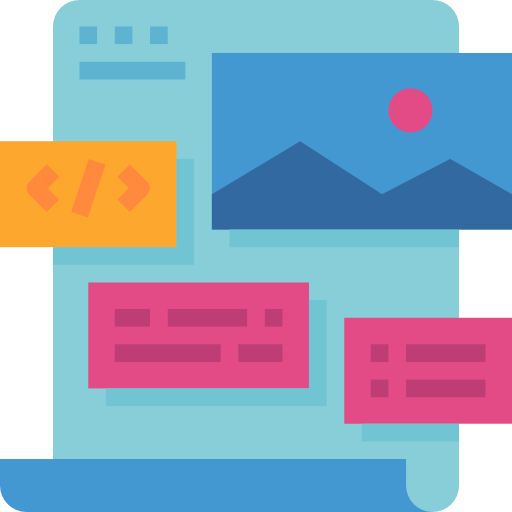 /        10K+                                                                 2,5M+                                                              215K+                                                                16         
       installs                                                           downloads                                                         users                                                             plugins
Our aim is the quality, not quantity!
---
Services we provide
/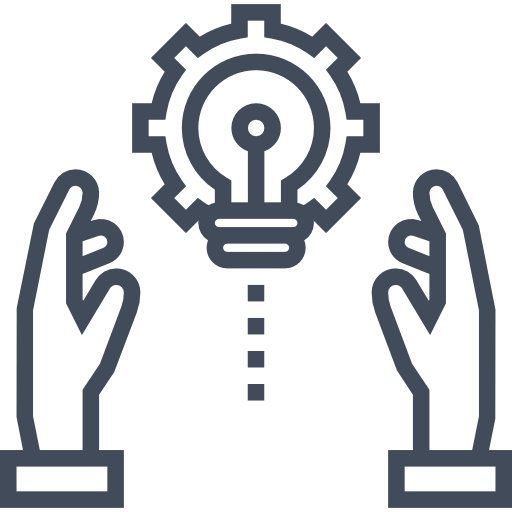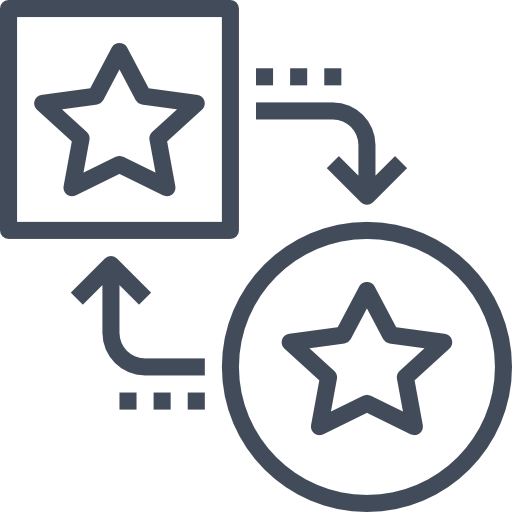 We perform any work on WordPress modernization                                                         You may simply give your PDS files to us and we will
and optimization as well as create the custom plugins                                                 try our best to help you to turn them into the perfect plugin
                         and edit existing ones
/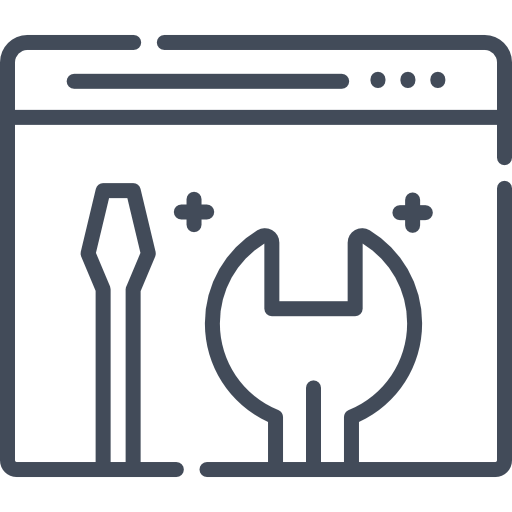 Our experienced and professional WordPress team of                                                      If you are not familiar with using and customizing
developers can provide you with services to customize the                                              plugins, we may provide you with both the design and
                   themes to your preferred designs                                                                    development tasks. Our team of professionals continuously 
/                                                                                                                                            makes every effort to stretch the themes beyond their defaults
/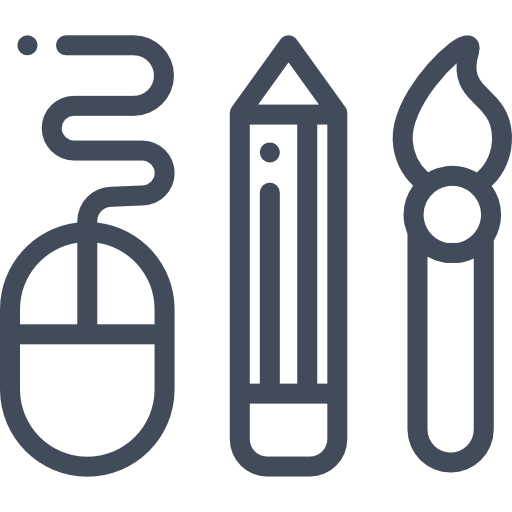 Our company can confidently say that the quality                                                       We offer mobile applications that are productive
design is the first step to a success. Therefore, our professionals                                  and efficient and most of all creative and intuitive in every
                 will do everything in the best possible way                                                                                        sector of business
---
Submit your task today!
eyJpZCI6IjQ1IiwibGFiZWwiOiJDb250YWN0IFVzIEN1c3RvbSBXb3JrcyBQYWdlIiwiYWN0aXZlIjoiMSIsIm9yaWdpbmFsX2lkIjoiMTEiLCJ1bmlxdWVfaWQiOiJmb2U0MmsiLCJwYXJhbXMiOnsidHBsIjp7IndpZHRoIjoiMTAwIiwid2lkdGhfbWVhc3VyZSI6IiUiLCJiZ190eXBlXzAiOiJub25lIiwiYmdfaW1nXzAiOiIiLCJiZ19jb2xvcl8wIjoiIzgxZDc0MiIsImJnX3R5cGVfMSI6Im5vbmUiLCJiZ19pbWdfMSI6IiIsImJnX2NvbG9yXzEiOiIjMDI0ZmZmIiwiYmdfdHlwZV8yIjoibm9uZSIsImJnX2ltZ18yIjoiIiwiYmdfY29sb3JfMiI6IiMwMjRmZmYiLCJiZ190eXBlXzMiOiJub25lIiwiYmdfaW1nXzMiOiIiLCJiZ19jb2xvcl8zIjoiIzMzMzMzMyIsImZpZWxkX2Vycm9yX2ludmFsaWQiOiIiLCJmb3JtX3NlbnRfbXNnIjoiVGhhbmsgeW91IGZvciBjb250YWN0aW5nIHVzISIsImZvcm1fc2VudF9tc2dfY29sb3IiOiIjNGFlOGVhIiwiaGlkZV9vbl9zdWJtaXQiOiIxIiwicmVkaXJlY3Rfb25fc3VibWl0IjoiIiwidGVzdF9lbWFpbCI6InN1cHBvcnRAc3Vwc3lzdGljLmNvbSIsInNhdmVfY29udGFjdHMiOiIxIiwiZXhwX2RlbGltIjoiOyIsImZiX2NvbnZlcnRfYmFzZSI6IiIsInB1Yl9wb3N0X3R5cGUiOiJwb3N0IiwicHViX3Bvc3Rfc3RhdHVzIjoicHVibGlzaCIsInJlZ193cF9jcmVhdGVfdXNlcl9yb2xlIjoic3Vic2NyaWJlciIsInN1Yl9kZXN0Ijoid3Bfc3Vic2NyaWJlIiwic3ViX3dwX2NyZWF0ZV91c2VyX3JvbGUiOiJzdWJzY3JpYmVyIiwic3ViX21haWxjaGltcF9hcGlfa2V5IjoiIiwic3ViX21haWxjaGltcF9ncm91cHNfZnVsbCI6IiIsInN1Yl9hd19jX2tleSI6IiIsInN1Yl9hd19jX3NlY3JldCI6IiIsInN1Yl9hY19hcGlfdXJsIjoiIiwic3ViX2FjX2FwaV9rZXkiOiIiLCJzdWJfYXJfZm9ybV9hY3Rpb24iOiIiLCJzdWJfY2tfYXBpX2tleSI6IiIsInN1Yl9mZWVkYl9rZXkiOiIiLCJzdWJfZ3JfYXBpX2tleSI6IiIsInN1Yl9ncl9jeWNsZV9kYXkiOiIwIiwic3ViX2ljX2FwcF9pZCI6IiIsInN1Yl9pY19hcHBfdXNlciI6IiIsInN1Yl9pY19hcHBfcGFzcyI6IiIsInN1Yl9tZW1fYWNjX2lkIjoiIiwic3ViX21lbV9wdWRfa2V5IjoiIiwic3ViX21lbV9wcml2X2tleSI6IiIsInN1Yl9zZl9hcHBfaWQiOiIiLCJzdWJfc2dhX2lkIjoiIiwic3ViX3NnYV9saXN0X2lkIjoiIiwic3ViX3NnYV9hY3RpdmF0ZV9jb2RlIjoiIiwic3ViX3NiX2FwaV9rZXkiOiIiLCJzdWJfdHh0X2NvbmZpcm1fc2VudCI6IkNvbmZpcm1hdGlvbiBsaW5rIHdhcyBzZW50IHRvIHlvdXIgZW1haWwgYWRkcmVzcy4gQ2hlY2sgeW91ciBlbWFpbCEiLCJzdWJfdHh0X3N1Y2Nlc3MiOiJUaGFuayB5b3UgZm9yIHN1YnNjcmliaW5nISIsInN1Yl90eHRfaW52YWxpZF9lbWFpbCI6IkVtcHR5IG9yIGludmFsaWQgZW1haWwiLCJzdWJfdHh0X2V4aXN0c19lbWFpbCI6IkVtcHR5IG9yIGludmFsaWQgZW1haWwiLCJzdWJfcmVkaXJlY3RfdXJsIjoiIiwic3ViX3R4dF9jb25maXJtX21haWxfc3ViamVjdCI6IkNvbmZpcm0gc3Vic2NyaXB0aW9uIG9uIFtzaXRlbmFtZV0iLCJzdWJfdHh0X2NvbmZpcm1fbWFpbF9mcm9tIjoiIiwic3ViX3R4dF9jb25maXJtX21haWxfbWVzc2FnZSI6IllvdSBzdWJzY3JpYmVkIG9uIHNpdGUgPGEgaHJlZj1cIltzaXRldXJsXVwiPltzaXRlbmFtZV08XC9hPi4gRm9sbG93IDxhIGhyZWY9XCJbY29uZmlybV9saW5rXVwiPnRoaXMgbGluazxcL2E+IHRvIGNvbXBsZXRlIHlvdXIgc3Vic2NyaXB0aW9uLiBJZiB5b3UgZGlkIG5vdCBzdWJzY3JpYmUgaGVyZSAtIGp1c3QgaWdub3JlIHRoaXMgbWVzc2FnZS4iLCJzdWJfdHh0X3N1YnNjcmliZXJfbWFpbF9zdWJqZWN0IjoiW3NpdGVuYW1lXSBZb3VyIHVzZXJuYW1lIGFuZCBwYXNzd29yZCIsInN1Yl90eHRfc3Vic2NyaWJlcl9tYWlsX2Zyb20iOiIiLCJzdWJfdHh0X3N1YnNjcmliZXJfbWFpbF9tZXNzYWdlIjoiVXNlcm5hbWU6IFt1c2VyX2xvZ2luXTxiciBcLz5QYXNzd29yZDogW3Bhc3N3b3JkXTxiciBcLz5bbG9naW5fdXJsXSIsInN1Yl9yZWRpcmVjdF9lbWFpbF9leGlzdHMiOiIiLCJmaWVsZF93cmFwcGVyIjoiPGRpdiBbZmllbGRfc2hlbGxfY2xhc3Nlc10gW2ZpZWxkX3NoZWxsX3N0eWxlc10+W2ZpZWxkXTxcL2Rpdj4ifSwiZmllbGRzIjpbeyJsYWJlbCI6IiIsInBsYWNlaG9sZGVyIjoiTmFtZSIsImh0bWwiOiJ0ZXh0IiwidmFsdWUiOiIiLCJtYW5kYXRvcnkiOiIxIiwibmFtZSI6Im5hbWUiLCJic19jbGFzc19pZCI6IjEyIiwiZGlzcGxheSI6IiIsIm1pbl9zaXplIjoiIiwibWF4X3NpemUiOiIiLCJhZGRfY2xhc3NlcyI6IiIsImFkZF9zdHlsZXMiOiIiLCJhZGRfYXR0ciI6IiIsInZuX29ubHlfbnVtYmVyIjoiMCIsInZuX29ubHlfbGV0dGVycyI6IjAiLCJ2bl9wYXR0ZXJuIjoiIiwiZGVmX2NoZWNrZWQiOiIwIn0seyJsYWJlbCI6IiIsInBsYWNlaG9sZGVyIjoiRS1NYWlsIEFkZHJlc3MiLCJodG1sIjoiZW1haWwiLCJ2YWx1ZSI6IiIsIm1hbmRhdG9yeSI6IjEiLCJuYW1lIjoiZW1haWwiLCJic19jbGFzc19pZCI6IjYiLCJkaXNwbGF5Ijoicm93IiwibWluX3NpemUiOiIiLCJtYXhfc2l6ZSI6IiIsImFkZF9jbGFzc2VzIjoiIiwiYWRkX3N0eWxlcyI6IiIsImFkZF9hdHRyIjoiIiwidm5fb25seV9udW1iZXIiOiIwIiwidm5fb25seV9sZXR0ZXJzIjoiMCIsInZuX3BhdHRlcm4iOiIwIiwiZGVmX2NoZWNrZWQiOiIwIn0seyJsYWJlbCI6IiIsInBsYWNlaG9sZGVyIjoiV2Vic2l0ZSIsImh0bWwiOiJ0ZXh0IiwidmFsdWUiOiIiLCJtYW5kYXRvcnkiOiIwIiwibmFtZSI6IndlYnNpdGUiLCJic19jbGFzc19pZCI6IjYiLCJkaXNwbGF5Ijoicm93IiwibWluX3NpemUiOiIiLCJtYXhfc2l6ZSI6IiIsImFkZF9jbGFzc2VzIjoiIiwiYWRkX3N0eWxlcyI6IiIsImFkZF9hdHRyIjoiIiwidm5fb25seV9udW1iZXIiOiIwIiwidm5fb25seV9sZXR0ZXJzIjoiMCIsInZuX3BhdHRlcm4iOiIiLCJkZWZfY2hlY2tlZCI6IjAifSx7ImxhYmVsIjoiIiwicGxhY2Vob2xkZXIiOiJTdWJqZWN0IiwiaHRtbCI6InRleHQiLCJ2YWx1ZSI6IiIsIm1hbmRhdG9yeSI6IjEiLCJuYW1lIjoic3ViamVjdCIsImJzX2NsYXNzX2lkIjoiMTIiLCJkaXNwbGF5Ijoicm93IiwibWluX3NpemUiOiIiLCJtYXhfc2l6ZSI6IiIsImFkZF9jbGFzc2VzIjoiIiwiYWRkX3N0eWxlcyI6IiIsImFkZF9hdHRyIjoiIiwidm5fb25seV9udW1iZXIiOiIwIiwidm5fb25seV9sZXR0ZXJzIjoiMCIsInZuX3BhdHRlcm4iOiIiLCJkZWZfY2hlY2tlZCI6IjAifSx7ImxhYmVsIjoiIiwicGxhY2Vob2xkZXIiOiJNZXNzYWdlIiwiaHRtbCI6InRleHRhcmVhIiwidmFsdWUiOiIiLCJtYW5kYXRvcnkiOiIxIiwibmFtZSI6Im1lc3NhZ2UiLCJic19jbGFzc19pZCI6IjEyIiwiZGlzcGxheSI6InJvdyIsIm1pbl9zaXplIjoiIiwibWF4X3NpemUiOiIiLCJhZGRfY2xhc3NlcyI6IiIsImFkZF9zdHlsZXMiOiIiLCJhZGRfYXR0ciI6IiIsInZuX29ubHlfbnVtYmVyIjoiMCIsInZuX29ubHlfbGV0dGVycyI6IjAiLCJ2bl9wYXR0ZXJuIjoiMCIsImRlZl9jaGVja2VkIjoiMCJ9LHsibGFiZWwiOiJTZW5kIiwicGxhY2Vob2xkZXIiOiIiLCJodG1sIjoic3VibWl0IiwidmFsdWUiOiIiLCJtYW5kYXRvcnkiOiIwIiwibmFtZSI6InNlbmQiLCJic19jbGFzc19pZCI6IjEyIiwiZGlzcGxheSI6IiIsIm1pbl9zaXplIjoiIiwibWF4X3NpemUiOiIiLCJhZGRfY2xhc3NlcyI6ImJ0biBidG4tZnVsbCBidG4taW5mbyIsImFkZF9zdHlsZXMiOiIiLCJhZGRfYXR0ciI6IiIsInZuX29ubHlfbnVtYmVyIjoiMCIsInZuX29ubHlfbGV0dGVycyI6IjAiLCJ2bl9wYXR0ZXJuIjoiMCIsImRlZl9jaGVja2VkIjoiMCJ9XSwib3B0c19hdHRycyI6eyJiZ19udW1iZXIiOiI0In19LCJpbWdfcHJldmlldyI6Im5lb24uanBnIiwidmlld3MiOiI0NTg1IiwidW5pcXVlX3ZpZXdzIjoiMzY2MSIsImFjdGlvbnMiOiIxMjU2Iiwic29ydF9vcmRlciI6IjAiLCJpc19wcm8iOiIwIiwiYWJfaWQiOiIwIiwiZGF0ZV9jcmVhdGVkIjoiMjAxNi0wNy0zMCAyMjozOTowNyIsImltZ19wcmV2aWV3X3VybCI6Imh0dHBzOlwvXC9zdXBzeXN0aWMuY29tXC93cC1jb250ZW50XC9wbHVnaW5zXC9jb250YWN0LWZvcm0tYnktc3Vwc3lzdGljXC9hc3NldHNcL2Zvcm1zXC9pbWdcL3ByZXZpZXdcL25lb24uanBnIiwidmlld19pZCI6IjQ1Xzk3NDEiLCJ2aWV3X2h0bWxfaWQiOiJjc3BGb3JtU2hlbGxfNDVfOTc0MSIsImNvbm5lY3RfaGFzaCI6IjZmMmM4MDdjNjA0YTUwZTE0NzI5OTNlZTFmMDVjOTE1In0=