WordPress Membership tool by Supsystic as any of social networks includes the news feed. Each user profile and each group have its Activity tab, where you can post your minds and share the photos with you friends or group members.
Membership plugin divides news feed into –
Activity of specific profile or specific group – which includes only posts of specific user profile or specific group. This news you can find on Activity tab of User profile or Group.

Overall Activity of user account contains all news of this membership user, his friends or followed users, joined or followed groups. All these posts you can display on Activity page, which is created by default after plugin installation. Make this page accessible for all membership users by adding it to your site menu. If you accidentally delete Activity page – you always can re-create this page in Main settings -> Pages tab. Select page for "Activity" item or create new page for it.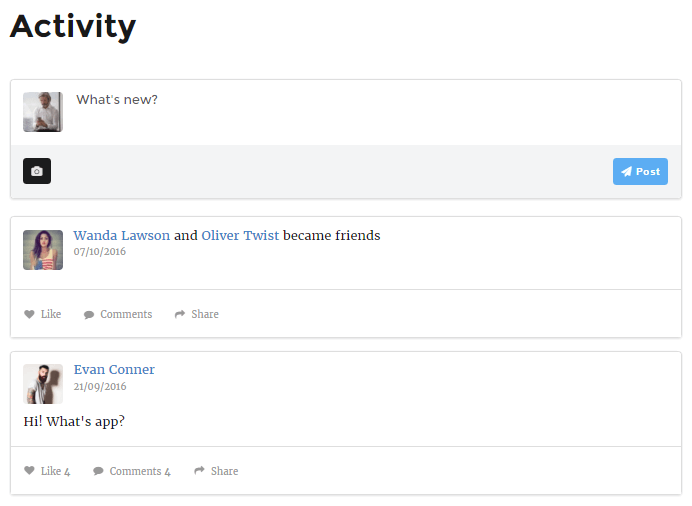 Activity tab allows you to post such content –
text

links

images

videos

hashtags, which makes it easier for users to find posts with a specific theme or content

Besides in Activity feed – membership users will be able to like, comment or share the posts of each other. Also to check own post comments and who likes their posts. For group owners are given the opportunity to post from user profile or profile of group.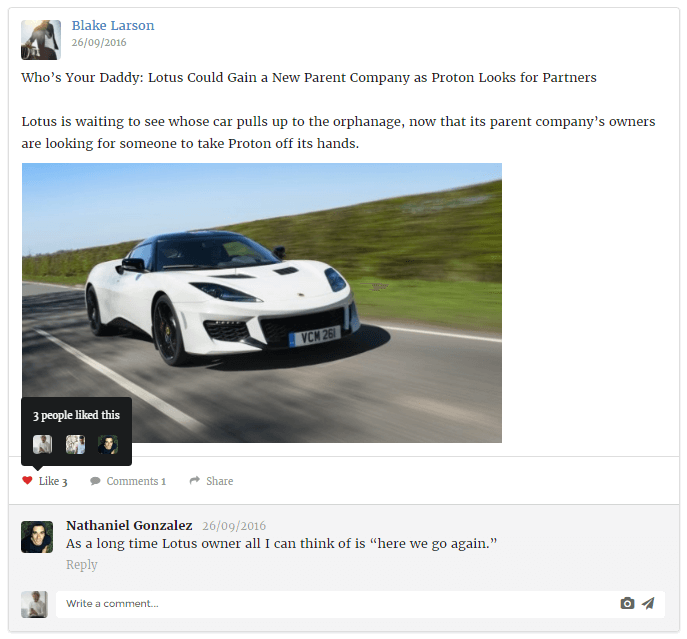 Please note that all these actions refer to Privacy Settings of User Profile or Group.