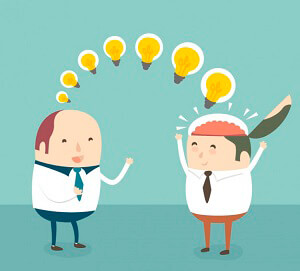 It's no secret that social shares are incredibly important to a site's popularity. The more people share your content, the more other visitors will discover it and potentially become regular readers or customers. That's why making social buttons easily accessible and noticeable on all pages that include shareable content is a necessity. When it comes to social media sharing buttons, your choices are as abundant as shades of paint at Home Depot. There's tons to consider with social buttons, from positioning, coloring, size, wording, and style. Don't worry, we're here to help you suss it all out. Our Social Share solution boasts the best package of awesome templates for social sharing, and the most comprehensive set of design positions and customization. WordPress Social Sharing plugin is unique in covering every possible location for displaying your social share buttons. We know that each site is individual so our Social Share Buttons allows you to select 4 different buttons designs. You can choose between button with icon only, button with icon and text and only text on button.
Flat Design
With our Social Sharing plugin you have a large variety of social buttons templates with flat design –
Square with the rounded corners
Square with the sharp corners
Circle
Shape of a leaf
Share button with the rounded corners
Share button with the sharp corners
Rectangle with the rounded corners
Rectangle with the sharp corners
The combination of bright colors and exotic typography has paved the way for unique flat templates of social share buttons. Minimalism is a big part of this design idea, and you can see how popular these trends have become in recent months. Flat design is a brilliant concept because it focuses solely on the content. Flat buttons are requirement for flat website designs to give the whole website in a flat look. Mono Style
White square
Black square
White circle
Black circle
White share button with the sharp corners
Black share button with the sharp corners
White button with the rounded corners
Black button with the rounded corners
Black and white design has a natural ability to blend in with any background. It is simple and yet powerful attention grabber. Black and white is classy with an element of sophistication. Unlike colored icons that can easily be missed because of inappropriate blending, black and white can easily stand out and catch people's eyes. Bordered Design Enjoy bordered design of social share buttons! Bordered style of social share buttons will emphasize design of the site of its individual look. Livejournal Style Simple, fresh and minimalistic style was designed to make managing and adding actionable social sharing buttons easier and more efficient. To increase the likelihood of visitors sharing a page, you should design the buttons in a minimal way since that's how they can be recognized more easily. Most of all, users should understand what social media platform they're sharing to and how many people have already shared the content before them. To achieve this you can use livejournal design which will be ideal in combine with social reach numbers.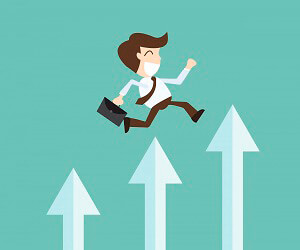 Besides you'll find that most sites (especially those focused on virality) utilize large social share buttons. The more prominent your social share buttons are, the more likely users are to click them. Large buttons can come off a bit needy, but there's no denying that they'll get clicked more than the smaller, more discreet buttons. The squeaky wheel gets the oil, as they say. We have foresaw this and special for our customers were developed large buttons for all designs of social share templates. Amazing designs of Social Share Buttons will help connect with a wider and larger audience on your blogging site or website! It is the best Social Share plugin on WordPress, and the most complete and optimized social share buttons package. Increase your shares, grow your profile, build your following and drive more traffic with extensive Social Share Buttons plugin.