Why not to make a unique consent if you need something special for your website?
Create your own request consents for visitors that are specifically applicable to your website style. Move to  GDPR Cookie Consent/ Settings/ Main/ Message to show to Users. Fill the description of Agreement that user will see in notification and will be able to agree with. Here you can add any media, text, link etc.  It will appear in your Cookie Tab.
Also you can show your Privacy Policy page link in the popup. 

Conditions for cookies and scripts
In the Agreements and Scripts Tab you can also add a cookie consent script to your website. Plugin supports managing and controlling additional Header and Footer scripts on your WordPress website. This is typically a simple JavaScript.
With a help of our Plugin you can create separate conditions to agree with — and load scripts (use cookies) according to them. Put the description of conditions which user will see in notification and will be able to agree with. It can be separated notification for marketing and Analytics  services or any conditions you require.
Plugin requires no knowledge of HTML or CSS. It couldn't be simpler.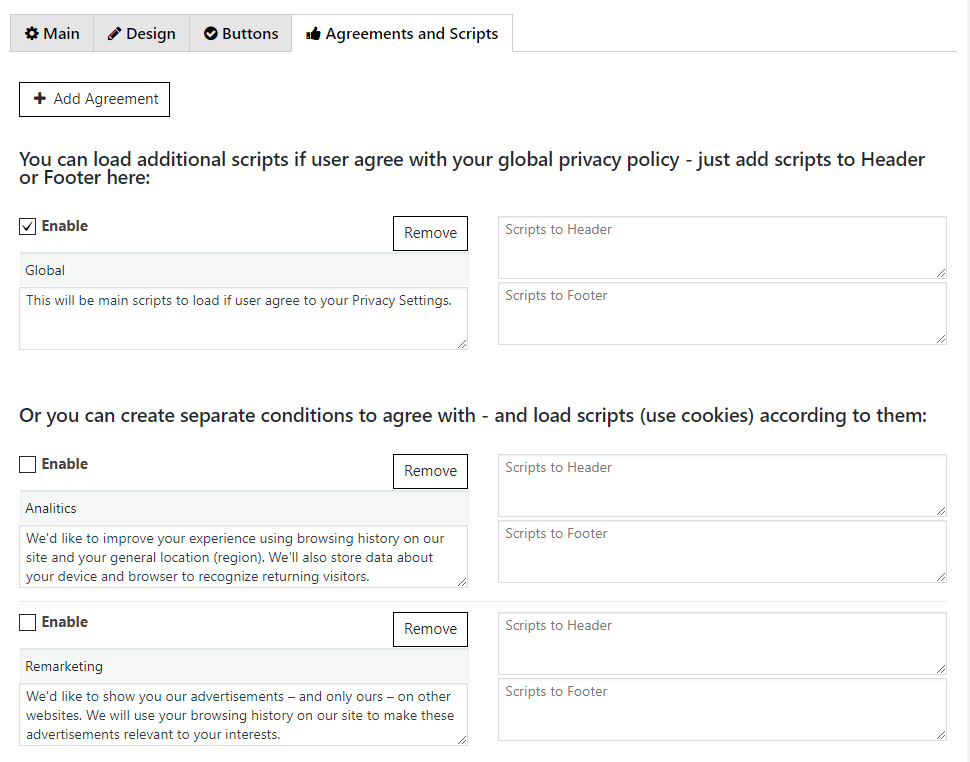 Couple clicks, your fantasy and your own custom consent is ready.