Help your clients start insurance policies online, boost sales and reduce workload for the call center
Application forms tend to be complicated for even experienced clients. Offering help to your customers before they close the browser should be your ultimate goal. This approach allows you to increase traffic significantly, ensures more effective advertising and reduces customer service costs. Besides, Live Chat by Supsystic services lay the foundation for reliable customer support and thus reduce workload for the call center.
Results of use
Booming online sales
Reducing the number of unfinished applications
Increasing the efficiency of contextual ads
Higher loyalty levels
Lower maintenance costs
Help your clients start policies online
Help your clients start policies online. Filling in application forms is often a challenge for even experienced clients. Help your clients fill in forms to increase customer satisfaction and receive better feedback. You can set the system to automatically redirect your clients, who are now trying to fill in the form and experiencing difficulties, to the spokesperson.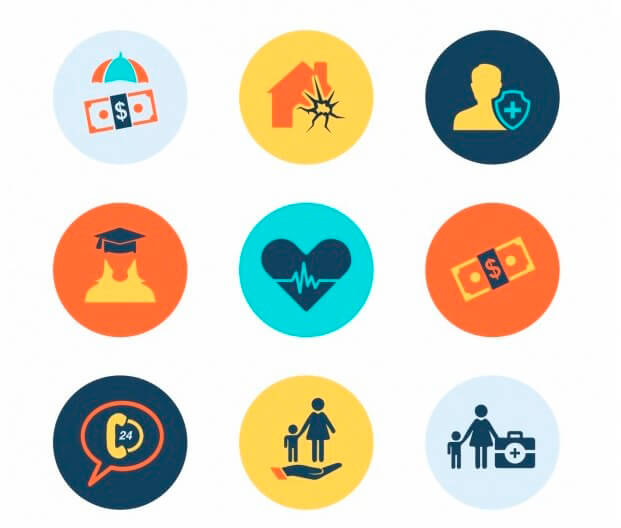 Organize dynamic sales
The dialogue system will contribute to an increase in the number of clients contacting the company via its website. You can set it up to offer help to customers automatically. Should a customer accept an offer, he/she will join a chat with the spokesperson. Live Chat for site by Supsystic offers a variety of scenarios depending on the type of search query, the page being viewed, and time spent on the website, based on the CRM data.
Boost your online sales
Live Chat by Supsystic services allow you to consult your customers, tell them about the advantages of your store and help them solve problems. Simple and friendly communication can boost turnover.
Increase the efficiency of advertisement and promotion actions
Using an online consulting function of WordPress plugin Live Chat on landing pages related to sales promotion actions can increase traffic by up to 35%. You can set your website to consult visitors in an automated mode. Thus, you will convince them that they can enjoy quick assistance right here, and they will stay with you instead of using your competitors' services.
You can simply add live chat to your site and start getting benefit from using it. Its so easy!
Integrate your online consultant with CRM
All Live Chat online services by Supsystic integrate with CRM, so you can view the history of your orders and your customers' data, set dialogue rules based on the customer's record and make individual offers.
Reduce customer service costs
The Live Chat by Supsystic online consultant and the dialogue system allow clients to quickly solve all sorts of issues online without having to make phone calls. That means that your employees will not waste time answering never-ending calls. A spokesperson can handle 5 to 10 clients simultaneously via chat instead of just one over the phone.
Live Chat by Supsystic is an exceptional plugin for your WordPress site to make your clients feel comfortable as in a physical shop. It's an ideal tool to ask for information and get immediate feedback from your agents. The minimalistic chat design and your personal titles, texts make this tool one of the part of your modern design and responsible site.