With Membership E-commerce extension you can easily set up payment management for your Community. Addon allows you to specify the currency for your paid content, choose and configure payment method and manage the orders from WordPress admin area.
E-commerce addon offers you to use several payments methods for your online business –
PayPal Standard
Authorize.net
PayPal PRO
2Checkout
Stripe
Also you can try to use Test Payments. This method is used for test purpose only.
At Payments tab you can choose one of these methods and connect it to your account of payment system. Read more..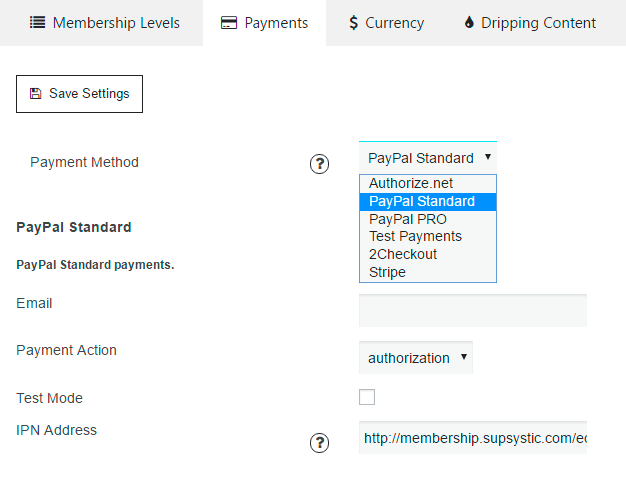 With Currency tab of E-commerce extension you can customize currency for your membership levels – add new currency and adjust the settings. Learn more..
Also with Membership E-commerce check the dynamics for your resource and make aware of recent purchases. In Orders section you can monitor all orders, check the user from the order and manage the statuses of orders. Read more about all settings.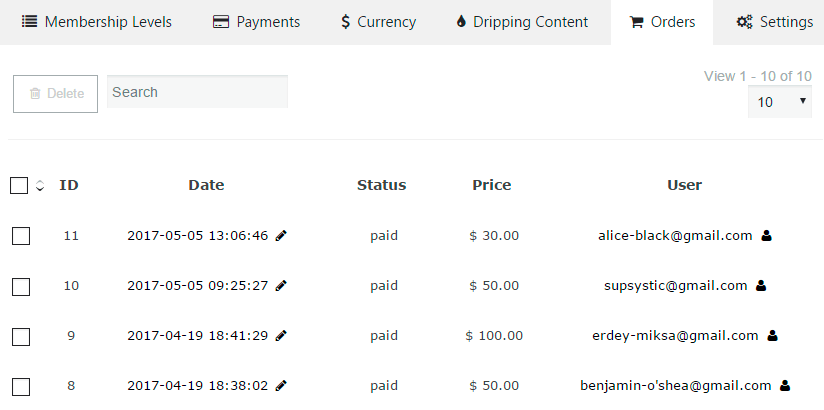 Besides E-commerce extesion allows you to show Ordered levels for each membership user.