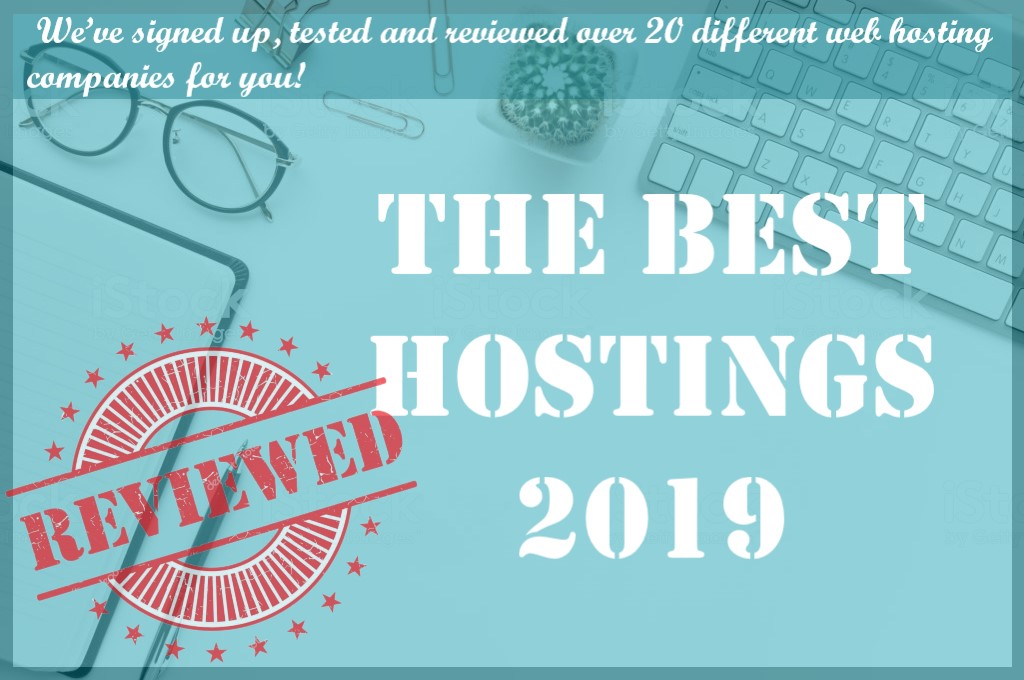 Are you wondering who are the best web hosting providers? Finding a good web hosting can take a lot of time and money. We've signed up, tested and reviewed over 20 different web hosting companies for you!
This also means that we have the necessary data to make your choice easily.
We follow the same approach for every host we testing. It helps us stay thorough and objective, and gives us a structure that transpires throughout the reviews. This structure helps with driving parallels between various companies and helps to compare their services.
All 21 web hostings reviewed:
We will be adding full expert reviews one by one to introduce our experience with every hosting. And we will provide all possible detailed information about them to help you to find exactly what you need.
If you are interested in the overall results of the testing, here is a spreadsheet with the metrics.
Our methodology of hosting review:
We take our time to check the site of each new hosting company. Simple navigation, detailed information about the hosting services, clear and helpful FAQ and transparent terms of service are important factors.   

We test the customer support of the most popular hosting
Before we sign up, we take our time to check all available support channels and ask questions. The idea is to check response times and technical expertise, work ethic and desire to help.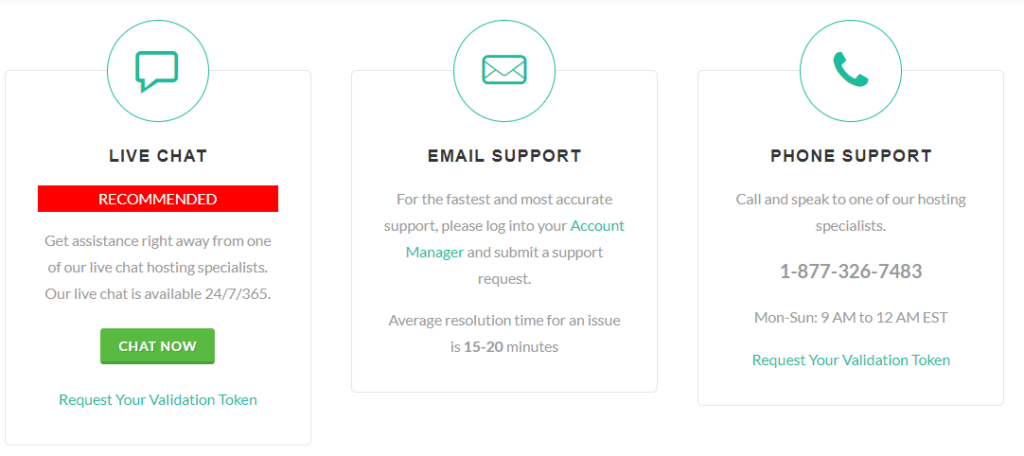 We analyze the services and price
We check the plans offered and what features they include. Some hosters using tricky prices and show a really low cost. But then you select the plan, in the checkout, you can be surprised, becouse the price is available only for 36 or 24-month plans. We proceeded to the checkout and in every hosting company checked the monthly price for Basic WP plan. If you want to try if hosting fits your needs, you need not annual plan from the beginning. So in our review, we display the price that you would pay for 1 month of using.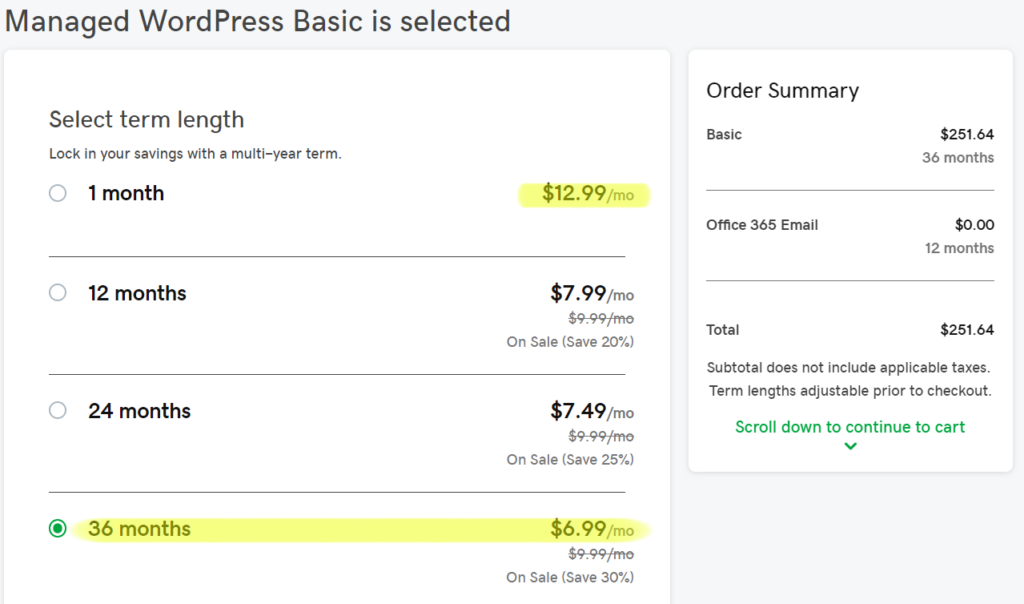 Finally, we sign up with the web hosting plan
On this stage, we describe the process of registration and payment options, hidden fees, any unexpected obstacles to get your account running. Some hosts try to shove in a bunch of additional features that inflate the price significantly. We favour web hosts that offer unlimited email and monthly data transfers, as well as large RAM and storage totals. That said, the expected numbers vary depending on the type of hosting we're reviewing.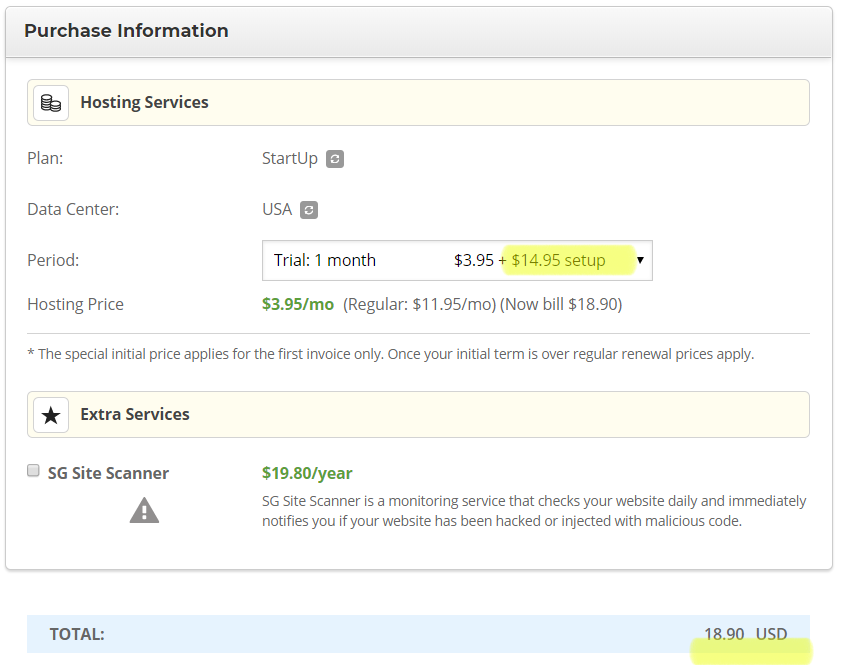 We set up a basic WordPress website
The main point here to monitor website performance. We start monitoring them through Pingdom which allows us to check each host uptime and speed in real-time. When your site is offline, even the best hosting package accounts for nothing. Loading time has a direct impact on user experience and Google ranking.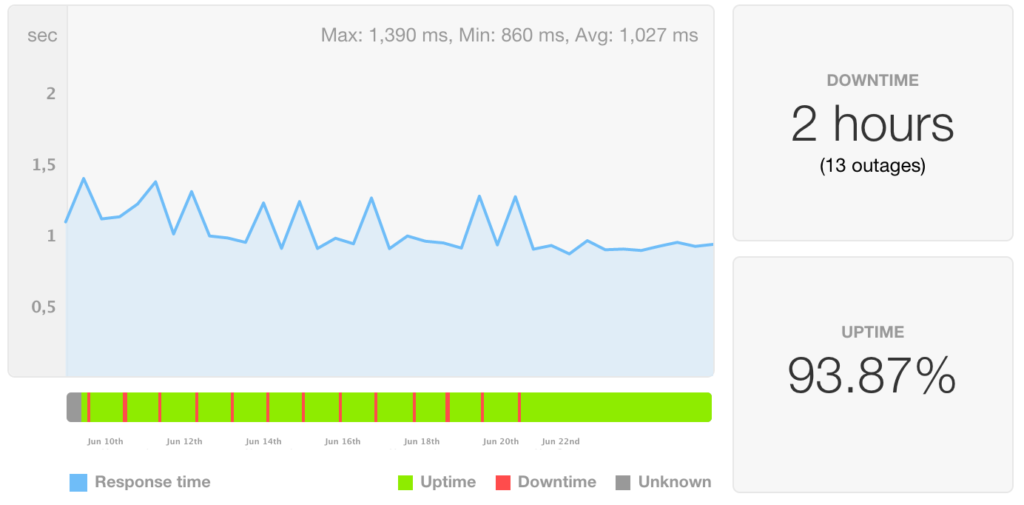 Refund policies are one of the biggest complaints we hear about. It's understandable – you don't want to pay for something you don't want to use anymore. We investigate the period of money back and how easy to do it.

Finally, we rank hosts based on our experience, real-time data, and user reviews.
All new hosting reviews get rated solely by our experts. The current ranking formula is based on average points of cost, UX, support services and performance.
The weigh each aspect carries is as follows:
Performance: Uptime and speed – 25/25 points
Support – quick and knowledgeable technical support – 25/25 points
Price – monthly cost of the WP plan – 25/25 points
UX – our user experience with sites: ease of registration and payment, knowledge base and resources for self-help, interface and structure of the website – 10 points.
Do you have any personal experience with Namecheap – positive or negative? If so, please leave us honest, transparent feedback below!