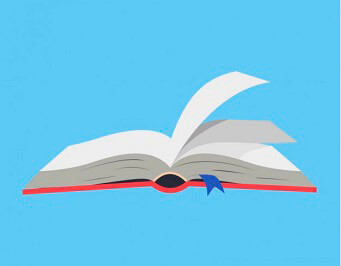 Have you already used WordPress Flipbook by Supsystic? If no – this article is written for you. If yes, still don't pass by. Here we will tell you about some useful tricks to show off your content in the best light and to benefit from the most important options of this plugin. Let's start? No matter what branch you dedicated your website to, the essence of it is still the same – to present its content in the best way. It's not a secret that the more colorful and graphical your website is, the more visitors it attracts. In the century of information and information technology nobody wants to waste time reading jejune and dry text, when it is possible to flip an album with photos or a portfolio. Here comes WordPress Flipbooks plugin by Supsystic. With WordPress Flipbooks plugin you can create magazines, catalogs or any other albums, displaying your documents in the best way. Use Images, Posts or any HTML and CSS as content of your flipping book publication. There are such core features:
Mobile Friendly Responsive Design (Cross-Platform Device Enabled)
PDF Import (PRO option)
Use any type of content (Images, Posts, HTML and CSS code)
WordPress Flipbook Customization
Text Search Option
Zoom In-Out Feature
However not all of you may know how best to use the main features of plugin. Sometimes when creating a portfolio something goes wrong and you don't know where is the problem and how to fix it. To prevent it we're ready to share with you with the most useful tricks when working with WordPress Flipbooks plugin. Here it goes:
If you want to make a portfolio look good, set the size for area width and height at least 100 px more than publication width and height. The residual may be more than 100 px, but not the less.
Set the background for pages and area of publication. It could be a color or image, it doesn't matter. But please, don't miss this step – it is required for publication area. Also it is necessary for publication pages, which were created from HTML pages. Background will help your publication to look as a real one. Admit that, you haven't held any magazine in a real life with completely transparent pages. They may be white or fare grey, but they have color. As a plus, it will help you to edit the publication, as you will see how to customize images.
Prepare images before uploading it into publication. All of them need to have the same size and proportions. For example, if the width of publication is 800px and height is 400px, then all your images should have 400px for width and 400px for height. (As publication has 2 pages in the inside, so there will be 400px width for each of 2 images.) If you want to split 1 image into 2 pages, in this case it should have 800px width and 400px height.
If you create pages from PDF file, after you covert pages there will be an option "Set recommended book width". Please always use this option. It will help you to set the optimal size for publication based on your PDF file.
Pick the optimal quality for images. If the quality will be poor then when zooming publication, images will look blurry and fuzzy. If the the quality is very high, it will effect on the loading speed of your server and the whole site. So just you need to weigh the pros and cons here and find a middle ground.
Here is great example of that you can create if you will follow all the recommendations of the above.

Supsystic WordPress Flipbook solution, such as Facebook Import, Import from FTP server, Flip Sound, Border Shadow and so on.