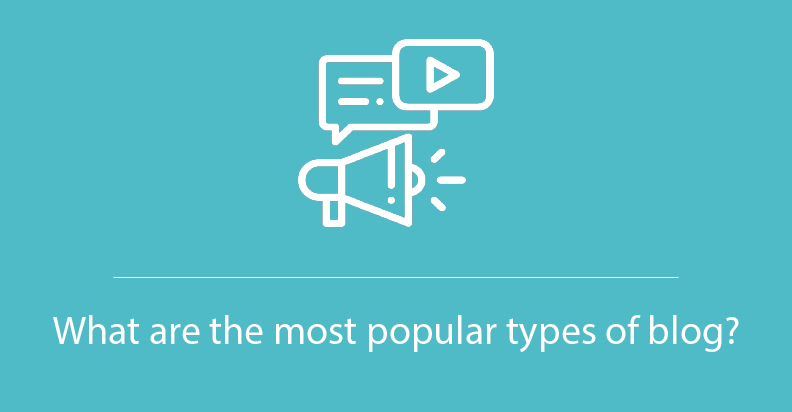 Blogging is a young but dynamically developing industry. As of 2013, there were 152 million blogs, today only on Tumblr there are approximately 500 millions blog accounts (Statista).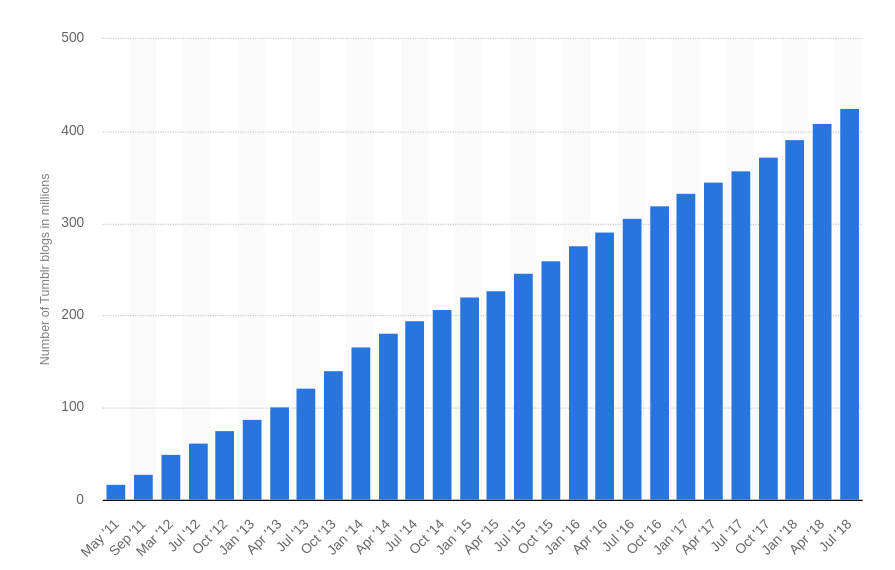 The trending status of blog ownership makes it field so attractive and popular. WordPress is considered as one of the popular platforms for bloggers, because of its user-friendly interface, free usage, and easy implementing way. Here is just only a small piece of statistics (August 2018):
WordPress hosts 75M of sites (including blogs)

It represents 27.5%

60.2% of the global content market comes from WordPress

Everyday 50K new WordPress sites are added

Every month almost 410M people view WordPress blogs

There are 21,4B pageviews monthly

49.7 new comments are added monthly on WordPress blogs

Every month people post almost 80M posts
When you are thinking about starting a blog, one of the most common questions that come to mind is which are the most popular types of blog? We also decided to sort out this issue. So, here is a list of blog categories depend on the content they are filled:
Adventure

Art

Baby

Fitness

Food

Financial

Political

Relationships

Photography

Lifestyle

Film

Fashion, etc.
To tell the truth, we can continue this list infinitely. So, to define the most popular type of blogs, we looked at the statistics from Google search. But, firstly, what do you think? Which type is the winner? Ok, let's not draw intrigue! According to Google searches, the most popular type of blog is fashion. You can find other results below.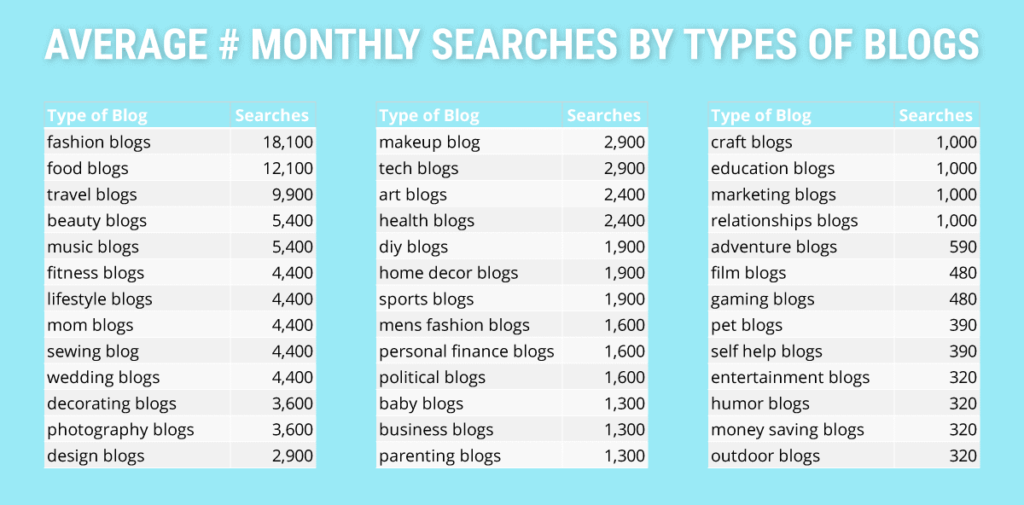 Now, we suggest you to look more closely on the top 3 most popular blog types, and use the Supsystic Gallery theme plugin to create some parts of them.
Fashion blog
Fashion blogging represents a big industry with a huge global audience. According to the famous magazine Harper's Bazaar, each year designers and top brands spend over a billion dollars only on the advertising on Instagram. Fashion blog can become a good and the main financial source for its owners. This type of blog is ideal if you are:
A creative person

Like a fashion industry

Have a taste of style
Here is the page of one of the top fashion bloggers – Sincerely Jules. She makes thematic collages with dress and cosmetics.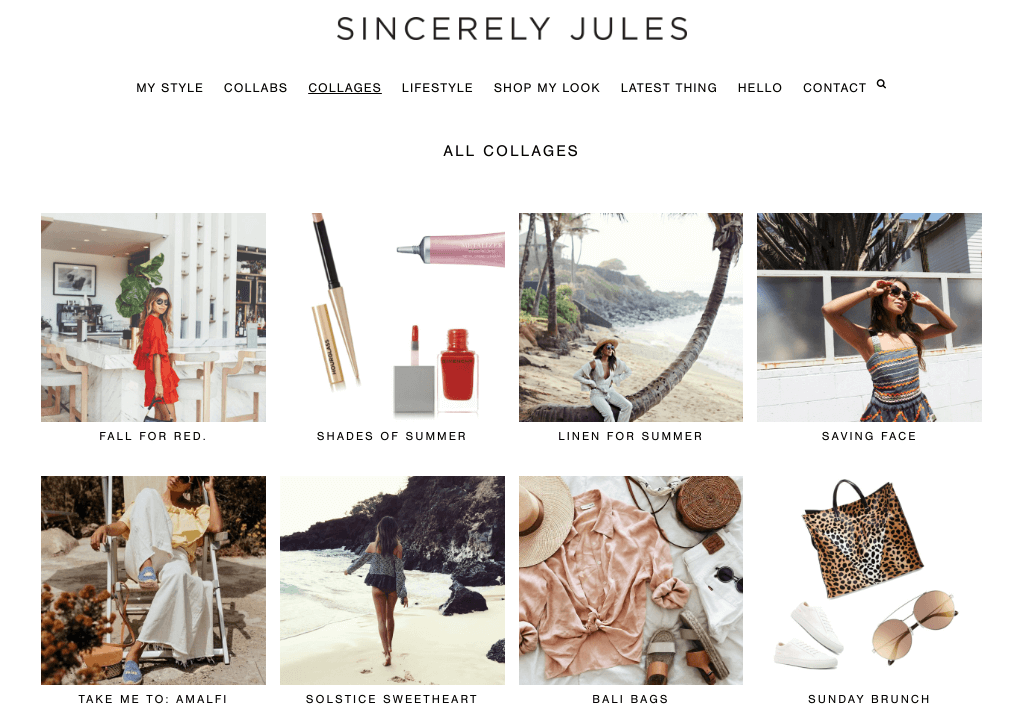 You can create the same gallery with the Supsystic Gallery plugin. 1. Press on the button "New Gallery" and select a Standard template.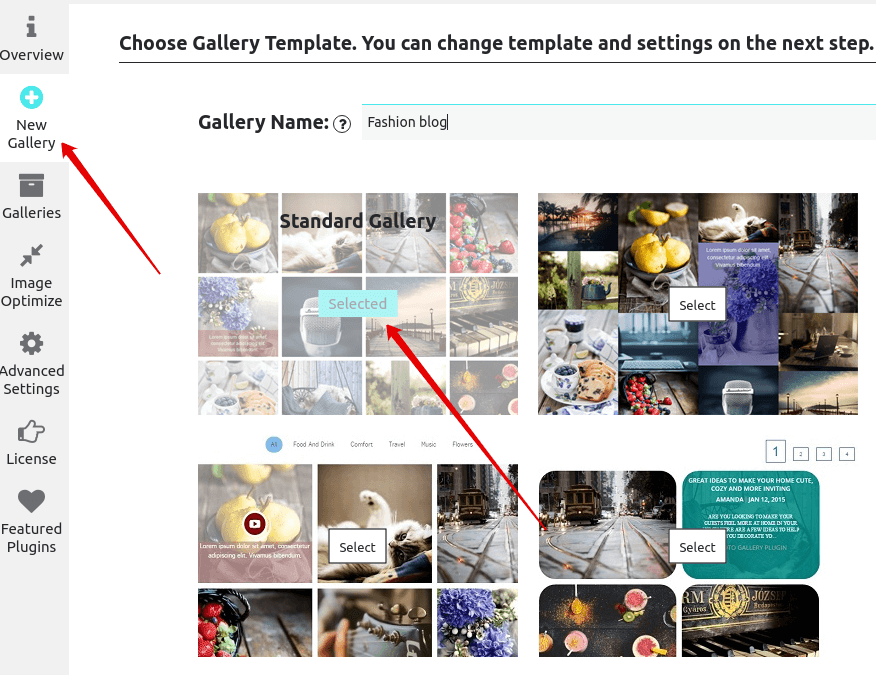 2. After that, press on the button "Add images", and choose the uploading source:
From WordPress Media library

From social networks

From cloud services
Also, you can add video.

3. Then, add image caption, description, and SEO attributes.

If you press on the

Settings

button, you will be able to customize a design of each image, like:
Width, height, radius

Adding social share, loading button

Make a slideshow

Tune categories, pagination

Show a watermark, and so on.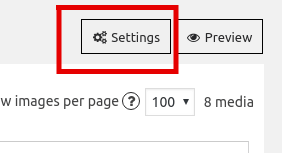 Depend on your customization, the result will look similar (maybe no) to our example.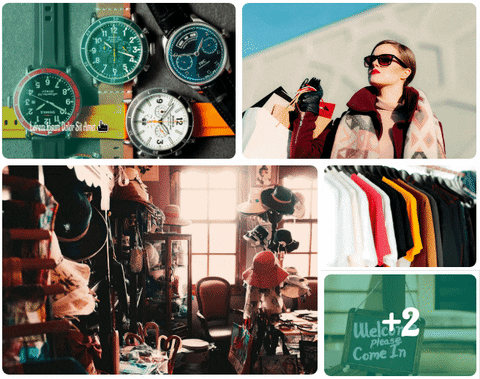 Food blog
Food blog takes the second place as the most searched blog type. In fact, healthy beautiful food becomes a trending topic in the last few years. Such blogs are filled with the unusual recipes, which can make anybody. Also, here you can find the reviews on different cafes and restaurants. The simplest strategy to make money from it is to sell digital materials with your recipes, collaborate with restaurants, and food brands. Below there is the screenshot of one of the food blog with recipes. It is a time to create something similar with our plugin.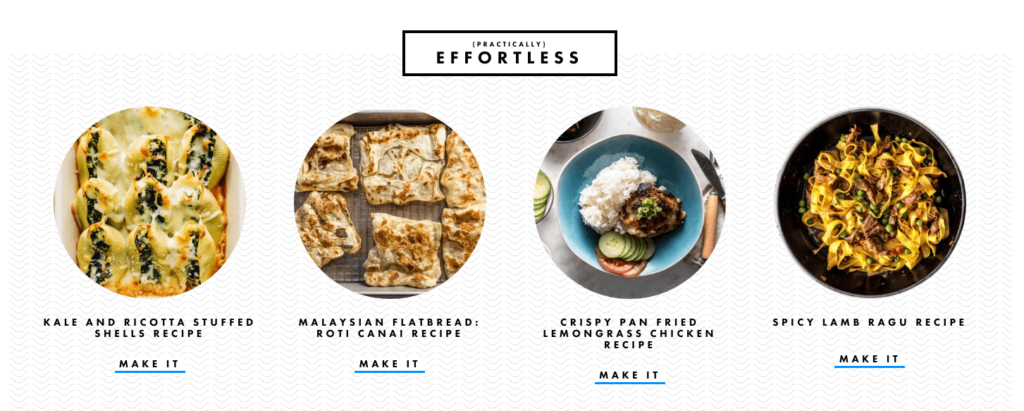 1. Navigate New Gallery -> select Rounded Gallery template.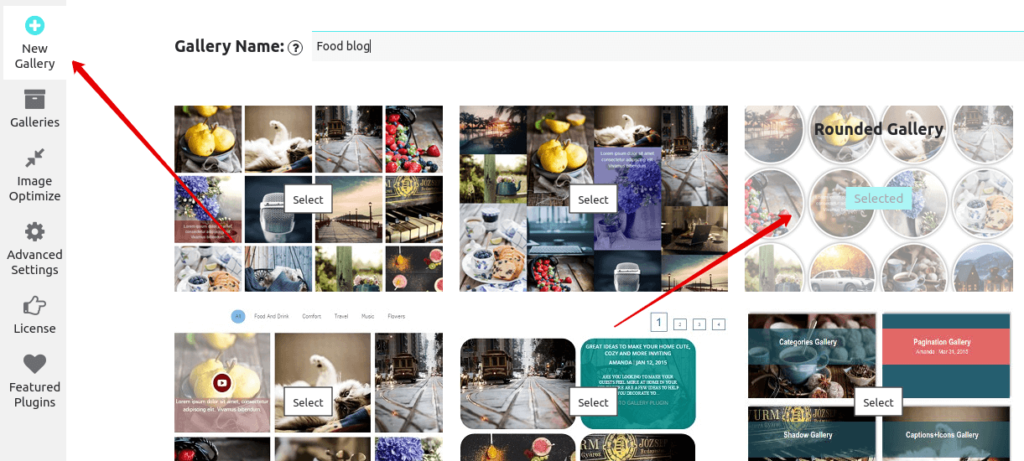 2. Repeat 2, 3, 4 steps from the previous example, and you will something like this.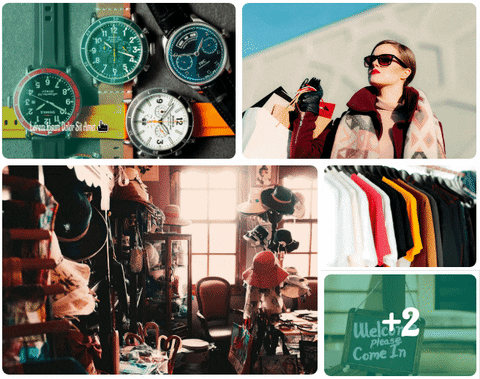 Travel blog
Travel blogs are another popular blog time. It is important to mention, that the popularity of its growing every day. It is because the air traveling becomes cheaper and cheaper. Here you can find the information about:
Tips for traveling

Advice

Destination guides
This is a homepage one of the travel blogs – Roads & Kingdoms. We can create something similar with our Mosaic Gallery template.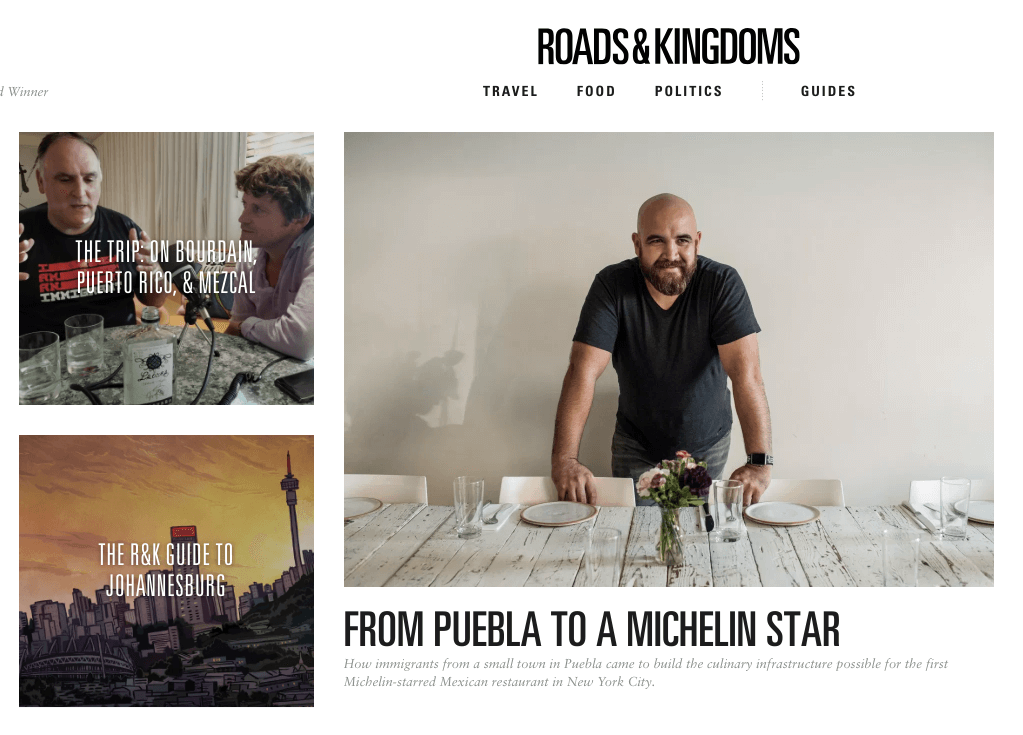 1. Press on New Gallery button and select Mosaic template.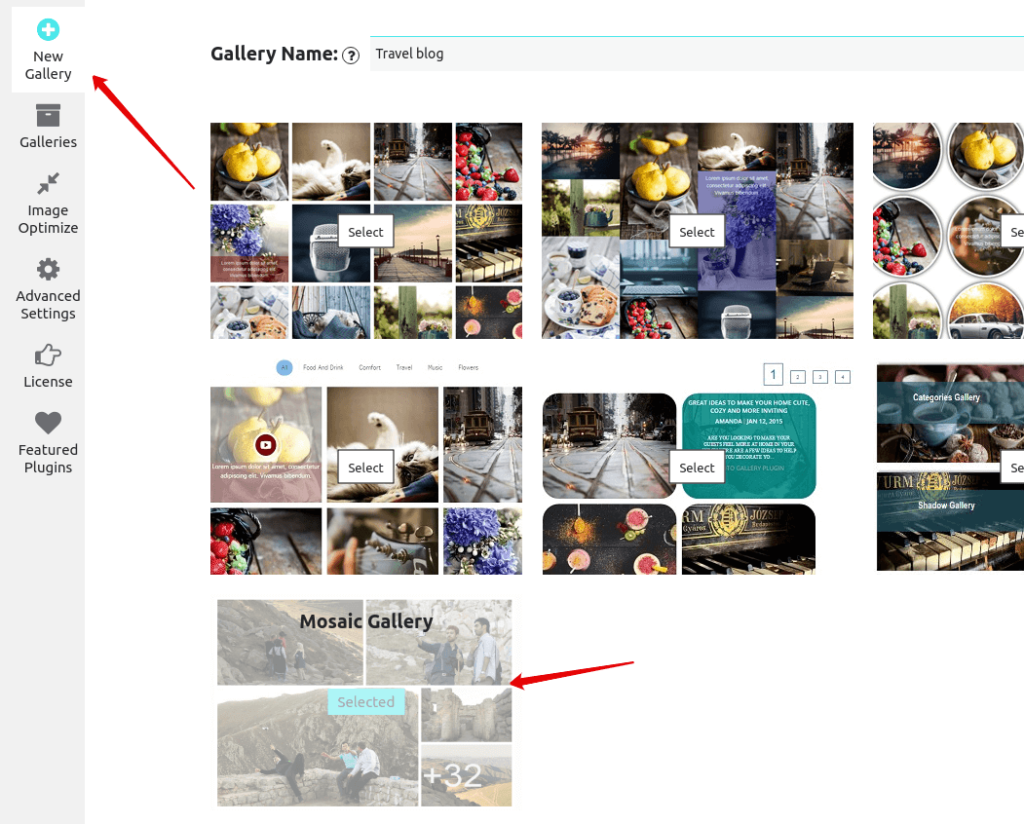 2. Repeat 2, 3, 4 steps from the Fashion-blog design, and enjoy your results!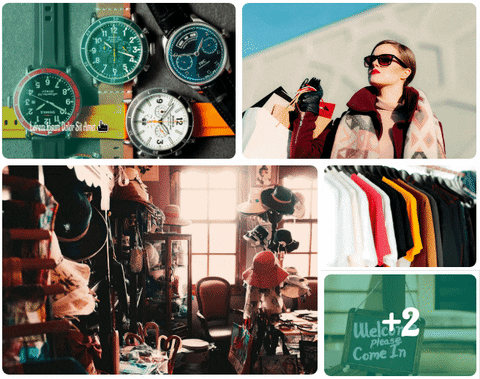 Final thoughts
So, in the end, we want to share with you last tips, which will help to make your blog more interactive:
Use a lot of visuals (infographic, charts, so on)

Invite interesting people to interview

Provide your readers with up-to-date and unique information

Make videos
But, the most important is to share your own opinion and write about you are really interesting and passionate! Take a look at our extensive collection of WordPress plugins designed to boost your business and find the perfect fit for your needs.