The Publish Content feature is available in PRO version of Contact Form plugin by Supsystic.
It allows your site visitors to post content through your Contact Form.
You can activate this option by clicking on the Enable Publish Content checkbox.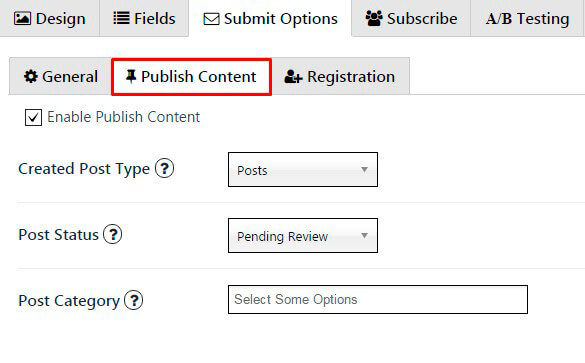 At first you need to determine and set the following parameters:
Created Post Type – here you can choose one of the list (Posts, Page, Custom CSS, Changesets) for created content.
Post Status – you can make it published right after user will publish it here, or make it Pending Review – to be able approve it by Yourself – (it may be Draft, Pending Review, Private or Published).

Post Category – this option allows you to push posts to some of your post categories.
Important! To used this feature, you need to add 2 extra fields for your Contact Form: post name and post content.
For this you should create two new fields on the Field tab with Name parameter "post_title" (from where the name of the post will be taken) and the second field with Name parameter "post_content" (from where the content will be taken).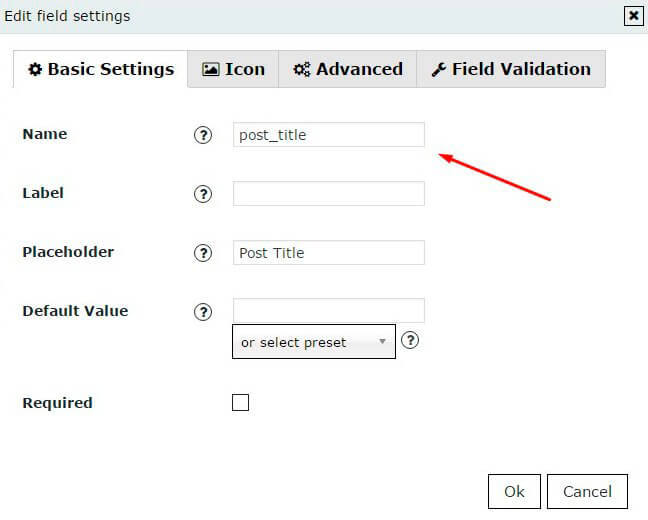 Besides, if you use on your site Excerpt post option, you can add one more extra field with Name parameter "post_excerpt" – for adding a short description of the post.