The Registration feature allows you to enable registration for your Contact Form. This feature is included in PRO version of Contact Form plugin by Supsystic.
To activate this option you need to click on Enable Registration from Form checkbox.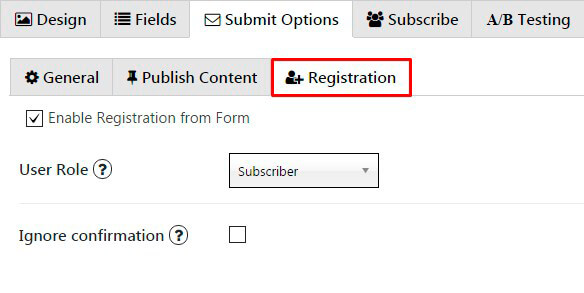 On Registration tab, you will be able to establish User Role.
Selected User role will be assigned to user after registration.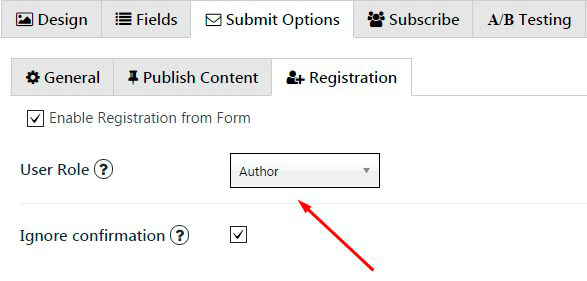 Also if you want to make registration on your contact form without confirmation – simply activate Ignore confirmation checkbox. This option will create new user without confirm – right after form submit.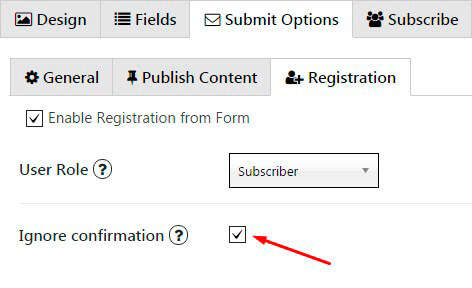 Note! For correct work of Registration feature, your Contact Form should contain at least email field with Name parameter "email". This email will be used for new user's registration.