Every person who had installed Newsletter by Supsystic and begins mailing in one moment becomes to think about his/her subscribers. It's not polite to force people read your letters, irritate with every mailing and let your letters come to spam or trash all the time. Ergo Newsletter by Supsystic gives ability for your clients to unsubscribe. There are two ways to unsubscribe from mailing.
The first one is by placing "Subscription Settings" page on your site. You can find this page in your WordPress pages. For guest users it looks like this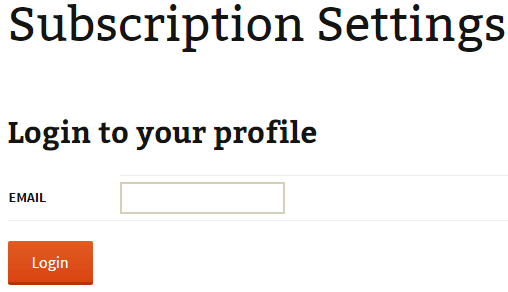 Here subscriber can enter his/her email to login. Then he/she will get a letter with the link to personal cabinet.

Here is possible to unsubscribe from subscribed Subscription List.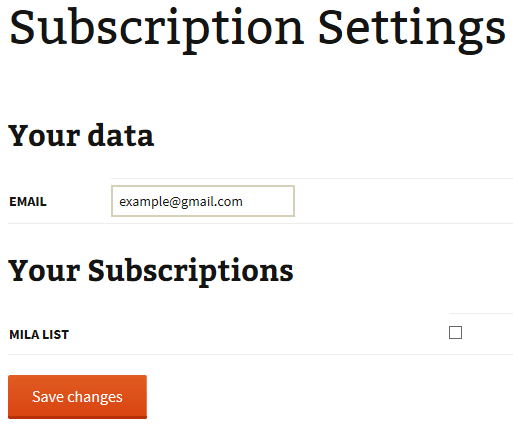 The second one is to use one of the Footer blocks in your Newsletter. Every Footer block has "Unsubscribe" link. Explore Footer block or copy "Unsubscribe" link and paste it anywhere in your Newsletter Template.