Monitor and analyze statistics of your mailing campaigns using our Newsletter tool. WordPress Newsletter plugin offers you to view statistics during the sending of your newsletter and after the mailing will be complete. To check the data – find the Statistics button on the tab with Newsletters list, it will be placed near the Edit button.
On the WordPress Statistics page displayed two kinds of graph –
Pie Chart of Sent Statistics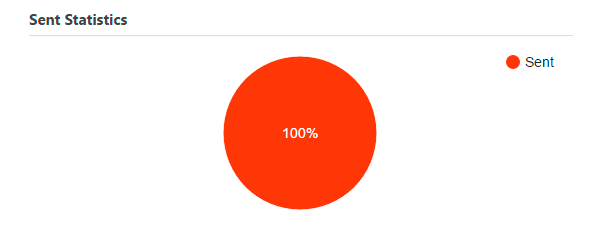 Bar Chart of Total Statistics. On this graph you will see four kinds of info:

Sent – number of successfully sent letters by your newsletter.
Opened – number of opened emails with your newsletter.
Unique Opened – number of unique views of your newsletter.
Clicked – number of clicks generated by users in your mailing letter.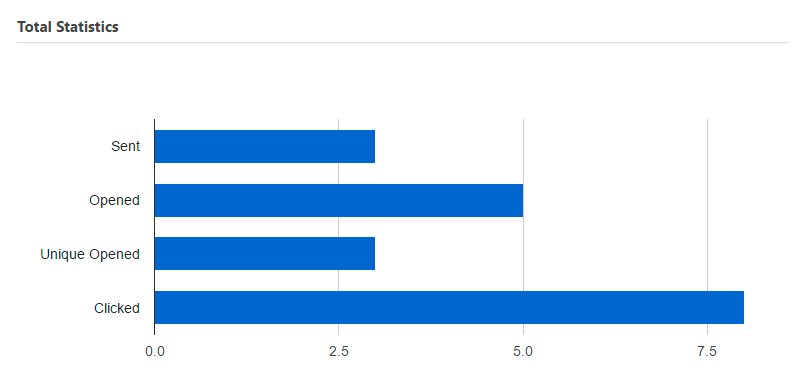 Open email tracking and click tracking you can enable in Analytics block on the main tab of Newsletter settings.
Also you can see and adjust appearance of the Newsletter WordPress Subscribe Form statistics accordingly to your wishes.
Total statistics will show you table charts of the:
Views of the Subscribe Form
Unique Views of the Subscribe Form
Actions in the Subscribe Form
Usage statistics will show you how many times Subscribe forms were:
Displayed
Submitted
Has Subscribe Success
Has Subscribe Fail
Here you can set the statistic demonstration by time type grouped by:
Additionally, it's possible:
To chose the period of date time the statistics to be illustrated
To elect the type of statistics chart – table or graph
Export the CSV
Clear the data