The Publish Content feature allows the website visitors to post content through your Contact Form. It opens great potential of this plugin.
You can select the type of content for each form that user can publish and make it as a page of new product, forum, topic, post etc.
You can activate this option by click on the Publish Content checkbox.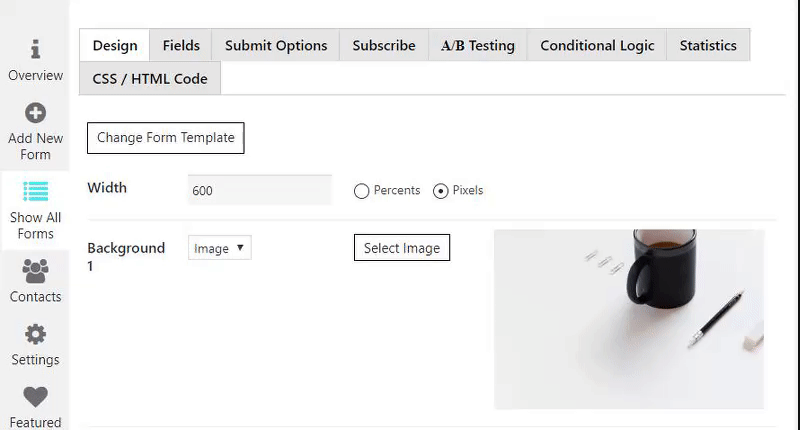 Using Content Creation function of Contact Form plugin you can as create form itself as turn your website into forum, membership website or blog. Feature gives you an option to set the process of form submitting: to be drafted, published or remain private.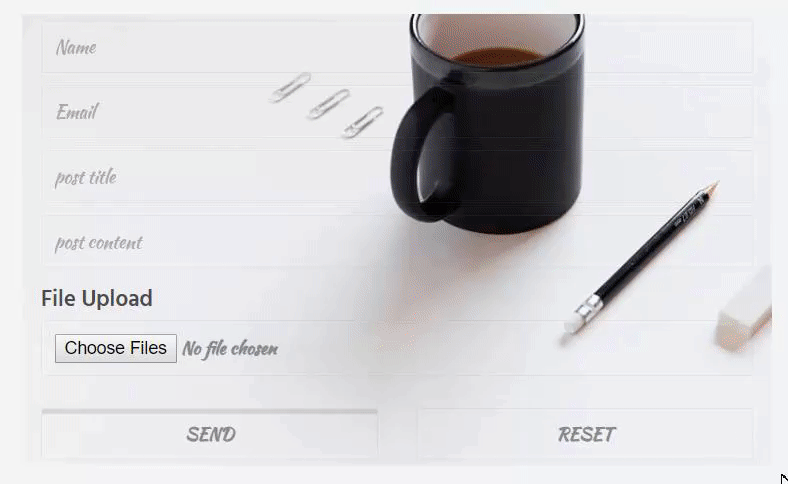 There are many options of usage of this feature, try it and we sure it will improve your contact form and website functionality.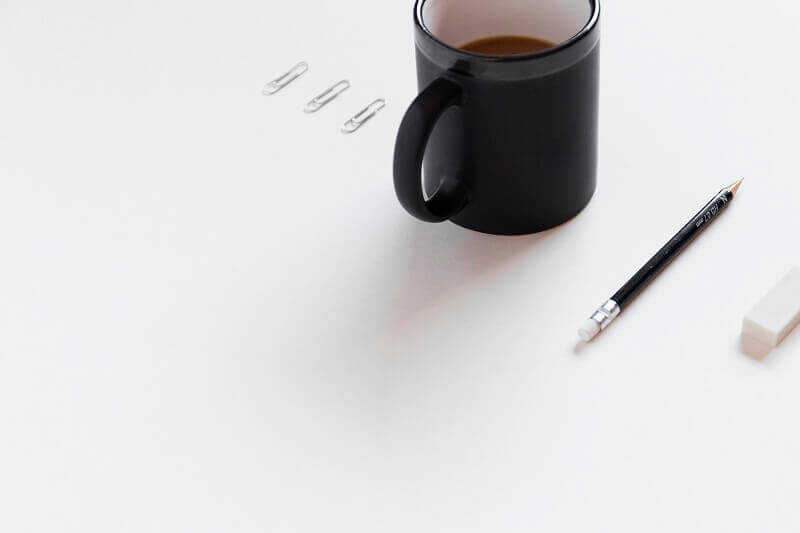 eyJpZCI6IjEyNSIsImxhYmVsIjoiY29udGVudCIsImFjdGl2ZSI6IjEiLCJvcmlnaW5hbF9pZCI6IjE5IiwidW5pcXVlX2lkIjoiYmpsMTdhIiwicGFyYW1zIjp7ImVuYWJsZUZvck1lbWJlcnNoaXAiOiIwIiwidHBsIjp7IndpZHRoIjoiNjAwIiwid2lkdGhfbWVhc3VyZSI6InB4IiwiYmdfdHlwZV8wIjoiaW1nIiwiYmdfaW1nXzAiOiJodHRwczpcL1wvc3Vwc3lzdGljLmNvbVwvd3AtY29udGVudFwvdXBsb2Fkc1wvMjAxN1wvMDZcL3doaXRlLTIuanBnIiwiYmdfY29sb3JfMCI6IiNmZmZmZmYiLCJiZ190eXBlXzEiOiJjb2xvciIsImJnX2ltZ18xIjoiIiwiYmdfY29sb3JfMSI6IiM4OTg5ODkiLCJiZ190eXBlXzIiOiJjb2xvciIsImJnX2ltZ18yIjoiIiwiYmdfY29sb3JfMiI6IiMwNWZjYjIiLCJiZ190eXBlXzMiOiJub25lIiwiYmdfaW1nXzMiOiIiLCJiZ19jb2xvcl8zIjoiIzFlNzNiZSIsImZpZWxkX2Vycm9yX2ludmFsaWQiOiIiLCJmb3JtX3NlbnRfbXNnIjoiVGhhbmsgeW91IGZvciBjb250YWN0aW5nIHVzISIsImZvcm1fc2VudF9tc2dfY29sb3IiOiIjNGFlOGVhIiwiaGlkZV9vbl9zdWJtaXQiOiIxIiwicmVkaXJlY3Rfb25fc3VibWl0IjoiIiwidGVzdF9lbWFpbCI6InN1cHN5c3RpY0BnbWFpbC5jb20iLCJzYXZlX2NvbnRhY3RzIjoiMSIsImV4cF9kZWxpbSI6IjsiLCJmYl9jb252ZXJ0X2Jhc2UiOiIiLCJlbmJfcHVibGlzaCI6IjEiLCJwdWJfcG9zdF90eXBlIjoicG9zdCIsInB1Yl9wb3N0X3N0YXR1cyI6InBlbmRpbmciLCJyZWdfd3BfY3JlYXRlX3VzZXJfcm9sZSI6InN1YnNjcmliZXIiLCJzdWJfZGVzdCI6IndwX3N1YnNjcmliZSIsInN1Yl93cF9jcmVhdGVfdXNlcl9yb2xlIjoic3Vic2NyaWJlciIsInN1Yl9tYWlsY2hpbXBfYXBpX2tleSI6IiIsInN1Yl9tYWlsY2hpbXBfZ3JvdXBzX2Z1bGwiOiIiLCJzdWJfYXdfY19rZXkiOiIiLCJzdWJfYXdfY19zZWNyZXQiOiIiLCJzdWJfYWNfYXBpX3VybCI6IiIsInN1Yl9hY19hcGlfa2V5IjoiIiwic3ViX2FyX2Zvcm1fYWN0aW9uIjoiIiwic3ViX2NrX2FwaV9rZXkiOiIiLCJzdWJfZmVlZGJfa2V5IjoiIiwic3ViX2dyX2FwaV9rZXkiOiIiLCJzdWJfZ3JfY3ljbGVfZGF5IjoiMCIsInN1Yl9pY19hcHBfaWQiOiIiLCJzdWJfaWNfYXBwX3VzZXIiOiIiLCJzdWJfaWNfYXBwX3Bhc3MiOiIiLCJzdWJfbWVtX2FjY19pZCI6IiIsInN1Yl9tZW1fcHVkX2tleSI6IiIsInN1Yl9tZW1fcHJpdl9rZXkiOiIiLCJzdWJfc2ZfYXBwX2lkIjoiIiwic3ViX3NnYV9pZCI6IiIsInN1Yl9zZ2FfbGlzdF9pZCI6IiIsInN1Yl9zZ2FfYWN0aXZhdGVfY29kZSI6IiIsInN1Yl9zYl9hcGlfa2V5IjoiIiwic3ViX3R4dF9jb25maXJtX3NlbnQiOiJDb25maXJtYXRpb24gbGluayB3YXMgc2VudCB0byB5b3VyIGVtYWlsIGFkZHJlc3MuIENoZWNrIHlvdXIgZW1haWwhIiwic3ViX3R4dF9zdWNjZXNzIjoiVGhhbmsgeW91IGZvciBzdWJzY3JpYmluZyEiLCJzdWJfdHh0X2ludmFsaWRfZW1haWwiOiJFbXB0eSBvciBpbnZhbGlkIGVtYWlsIiwic3ViX3R4dF9leGlzdHNfZW1haWwiOiJFbXB0eSBvciBpbnZhbGlkIGVtYWlsIiwic3ViX3JlZGlyZWN0X3VybCI6IiIsInN1Yl90eHRfY29uZmlybV9tYWlsX3N1YmplY3QiOiJDb25maXJtIHN1YnNjcmlwdGlvbiBvbiBbc2l0ZW5hbWVdIiwic3ViX3R4dF9jb25maXJtX21haWxfZnJvbSI6IiIsInN1Yl90eHRfY29uZmlybV9tYWlsX21lc3NhZ2UiOiJZb3Ugc3Vic2NyaWJlZCBvbiBzaXRlIDxhIGhyZWY9XCJbc2l0ZXVybF1cIj5bc2l0ZW5hbWVdPFwvYT4uIEZvbGxvdyA8YSBocmVmPVwiW2NvbmZpcm1fbGlua11cIj50aGlzIGxpbms8XC9hPiB0byBjb21wbGV0ZSB5b3VyIHN1YnNjcmlwdGlvbi4gSWYgeW91IGRpZCBub3Qgc3Vic2NyaWJlIGhlcmUgLSBqdXN0IGlnbm9yZSB0aGlzIG1lc3NhZ2UuIiwic3ViX3R4dF9zdWJzY3JpYmVyX21haWxfc3ViamVjdCI6IltzaXRlbmFtZV0gWW91ciB1c2VybmFtZSBhbmQgcGFzc3dvcmQiLCJzdWJfdHh0X3N1YnNjcmliZXJfbWFpbF9mcm9tIjoiIiwic3ViX3R4dF9zdWJzY3JpYmVyX21haWxfbWVzc2FnZSI6IlVzZXJuYW1lOiBbdXNlcl9sb2dpbl08YnIgXC8+UGFzc3dvcmQ6IFtwYXNzd29yZF08YnIgXC8+W2xvZ2luX3VybF0iLCJzdWJfcmVkaXJlY3RfZW1haWxfZXhpc3RzIjoiIiwic3ViX25ld19lbWFpbCI6InN1cHN5c3RpY0BnbWFpbC5jb20iLCJzdWJfbmV3X3N1YmplY3QiOiJOZXcgU3Vic2NyaWJlciBvbiBVbHRpbWF0ZSBXb3JkUHJlc3MgUGx1Z2lucyBieSBTdXBzeXN0aWMiLCJzdWJfbmV3X21lc3NhZ2UiOiJZb3UgaGF2ZSBuZXcgc3Vic2NyaWJlciBvbiB5b3VyIHNpdGUgPGEgaHJlZj1cIltzaXRldXJsXVwiPltzaXRlbmFtZV08XC9hPiwgaGVyZSBpcyBzdWJzY3JpYmVyIGluZm9ybWF0aW9uOjxiciBcLz5bc3Vic2NyaWJlcl9kYXRhXSIsImZpZWxkX3dyYXBwZXIiOiI8ZGl2IFtmaWVsZF9zaGVsbF9jbGFzc2VzXSBbZmllbGRfc2hlbGxfc3R5bGVzXT5bZmllbGRdPFwvZGl2PiJ9LCJmaWVsZHMiOlt7ImJzX2NsYXNzX2lkIjoiMTIiLCJuYW1lIjoibmFtZSIsImxhYmVsIjoiIiwicGxhY2Vob2xkZXIiOiJOYW1lIiwidmFsdWUiOiIiLCJ2YWx1ZV9wcmVzZXQiOiIiLCJodG1sIjoidGV4dCIsIm1hbmRhdG9yeSI6IjEiLCJtaW5fc2l6ZSI6IiIsIm1heF9zaXplIjoiIiwiYWRkX2NsYXNzZXMiOiIiLCJhZGRfc3R5bGVzIjoiIiwiYWRkX2F0dHIiOiIiLCJ2bl9vbmx5X251bWJlciI6IjAiLCJ2bl9vbmx5X2xldHRlcnMiOiIwIiwidm5fcGF0dGVybiI6IjAiLCJ2bl9lcXVhbCI6IiIsImljb25fY2xhc3MiOiIiLCJpY29uX3NpemUiOiIiLCJpY29uX2NvbG9yIjoiIiwidGVybXMiOiIifSx7ImJzX2NsYXNzX2lkIjoiMTIiLCJuYW1lIjoiZW1haWwiLCJsYWJlbCI6IiIsInBsYWNlaG9sZGVyIjoiRW1haWwiLCJ2YWx1ZSI6IiIsImh0bWwiOiJlbWFpbCIsIm1hbmRhdG9yeSI6IjEiLCJtaW5fc2l6ZSI6IiIsIm1heF9zaXplIjoiIiwiYWRkX2NsYXNzZXMiOiIiLCJhZGRfc3R5bGVzIjoiIiwiYWRkX2F0dHIiOiIiLCJ2bl9vbmx5X251bWJlciI6IjAiLCJ2bl9vbmx5X2xldHRlcnMiOiIwIiwidm5fcGF0dGVybiI6IjAifSx7ImJzX2NsYXNzX2lkIjoiMTIiLCJuYW1lIjoicG9zdF90aXRsZSIsImxhYmVsIjoiIiwicGxhY2Vob2xkZXIiOiJwb3N0IHRpdGxlIiwidmFsdWUiOiIiLCJ2YWx1ZV9wcmVzZXQiOiIiLCJodG1sIjoidGV4dCIsIm1hbmRhdG9yeSI6IjAiLCJtaW5fc2l6ZSI6IiIsIm1heF9zaXplIjoiIiwiYWRkX2NsYXNzZXMiOiIiLCJhZGRfc3R5bGVzIjoiIiwiYWRkX2F0dHIiOiIiLCJ2bl9vbmx5X251bWJlciI6IjAiLCJ2bl9vbmx5X2xldHRlcnMiOiIwIiwidm5fcGF0dGVybiI6IiIsInZuX2VxdWFsIjoiIiwiaWNvbl9jbGFzcyI6IiIsImljb25fc2l6ZSI6IiIsImljb25fY29sb3IiOiIiLCJ0ZXJtcyI6IiJ9LHsiYnNfY2xhc3NfaWQiOiIxMiIsIm5hbWUiOiJwb3N0X2NvbnRlbnQiLCJsYWJlbCI6IiIsInBsYWNlaG9sZGVyIjoicG9zdCBjb250ZW50IiwidmFsdWUiOiIiLCJ2YWx1ZV9wcmVzZXQiOiIiLCJodG1sIjoidGV4dCIsIm1hbmRhdG9yeSI6IjAiLCJtaW5fc2l6ZSI6IiIsIm1heF9zaXplIjoiIiwiYWRkX2NsYXNzZXMiOiIiLCJhZGRfc3R5bGVzIjoiIiwiYWRkX2F0dHIiOiIiLCJ2bl9vbmx5X251bWJlciI6IjAiLCJ2bl9vbmx5X2xldHRlcnMiOiIwIiwidm5fcGF0dGVybiI6IiIsInZuX2VxdWFsIjoiIiwiaWNvbl9jbGFzcyI6IiIsImljb25fc2l6ZSI6IiIsImljb25fY29sb3IiOiIiLCJ0ZXJtcyI6IiJ9LHsiYnNfY2xhc3NfaWQiOiIxMiIsIm5hbWUiOiJmaWxlIiwibGFiZWwiOiJGaWxlIFVwbG9hZCIsInBsYWNlaG9sZGVyIjoiIiwiaHRtbCI6ImZpbGUiLCJtYW5kYXRvcnkiOiIwIiwibWluX3NpemUiOiIiLCJtYXhfc2l6ZSI6IiIsImFkZF9jbGFzc2VzIjoiIiwiYWRkX3N0eWxlcyI6IiIsImFkZF9hdHRyIjoiIiwidm5fcGF0dGVybiI6IiIsInRlcm1zIjoiIn0seyJic19jbGFzc19pZCI6IjYiLCJuYW1lIjoic2VuZCIsImxhYmVsIjoiU2VuZCIsImh0bWwiOiJzdWJtaXQiLCJhZGRfY2xhc3NlcyI6IiIsImFkZF9zdHlsZXMiOiIiLCJhZGRfYXR0ciI6IiJ9LHsiYnNfY2xhc3NfaWQiOiI2IiwibmFtZSI6InJlc2V0IiwibGFiZWwiOiJSZXNldCIsImh0bWwiOiJyZXNldCIsImFkZF9jbGFzc2VzIjoiIiwiYWRkX3N0eWxlcyI6IiIsImFkZF9hdHRyIjoiIn1dLCJvcHRzX2F0dHJzIjp7ImJnX251bWJlciI6IjQifX0sImltZ19wcmV2aWV3IjoibGlnaHQtZ3JleS5wbmciLCJ2aWV3cyI6IjkwOSIsInVuaXF1ZV92aWV3cyI6Ijc5OCIsImFjdGlvbnMiOiIzIiwic29ydF9vcmRlciI6IjciLCJpc19wcm8iOiIwIiwiYWJfaWQiOiIwIiwiZGF0ZV9jcmVhdGVkIjoiMjAxNi0wNS0wMyAxODowMTowMyIsImltZ19wcmV2aWV3X3VybCI6Imh0dHBzOlwvXC9zdXBzeXN0aWMuY29tXC93cC1jb250ZW50XC9wbHVnaW5zXC9jb250YWN0LWZvcm0tYnktc3Vwc3lzdGljXC9hc3NldHNcL2Zvcm1zXC9pbWdcL3ByZXZpZXdcL2xpZ2h0LWdyZXkucG5nIiwidmlld19pZCI6IjEyNV83NDkzMDEiLCJ2aWV3X2h0bWxfaWQiOiJjc3BGb3JtU2hlbGxfMTI1Xzc0OTMwMSIsImNvbm5lY3RfaGFzaCI6ImEzMGUyNGNkZmViN2IxYTE1YjhjNjU1MTQ1NmE5NWI5In0=