One of the great features of Contact Form plugin is it's easy to use Form Builder.
Form Builder is the great tool for quickly arranging a form for your website.
This allows you to create custom contact form with any combination of different fields. When it comes to choosing from the available fields, there is a good selection of different types on offer: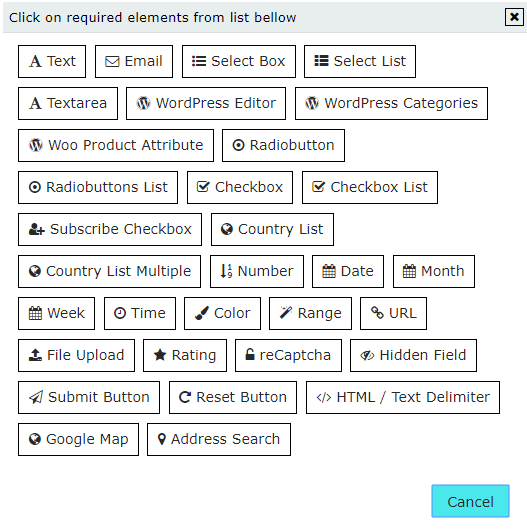 You can add and remove form fields with one simple click or re-arrange them as needed with dragging.
This process is fast and intuitive, so you can make amazing contact form within 10 minutes.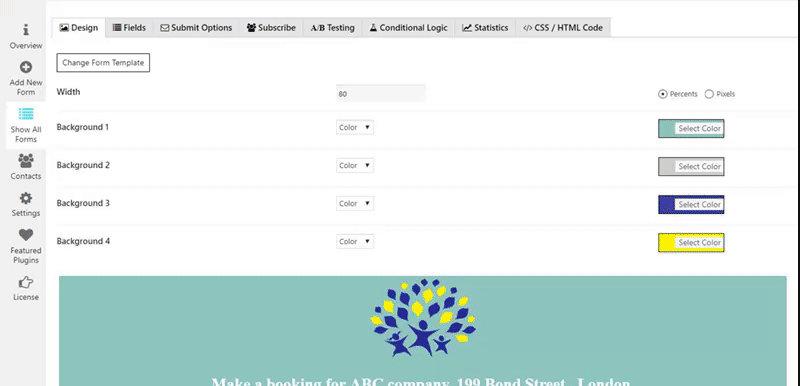 Moreover, except easy builder, you also available to use preset templates that speed up this process even more. Also it's a nice base to create your own forms with a default templates.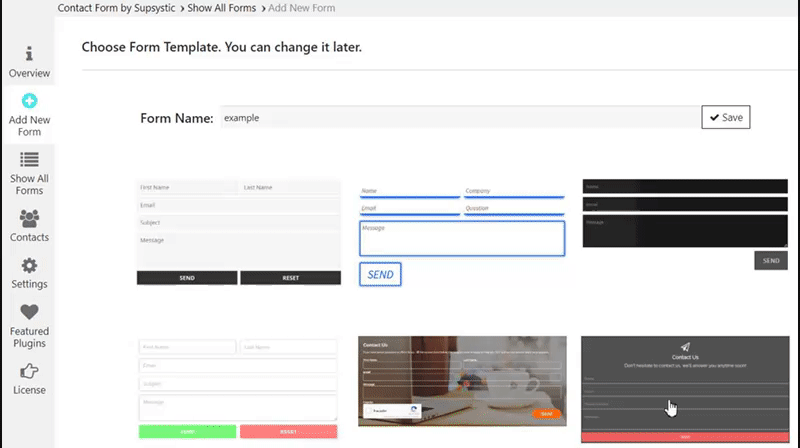 With Contact Form Builder you have the following possibilities: