A long time ago marketers have understood the importance of cultivating an email list full of targeted, engaged subscribers. It's one of the most effective ways of generating a profit online — making it a fundamentally important component of any website's marketing strategy. Social media is obviously effective too, though there is no substitute to delivering your message directly into someone's inbox as most people check their inbox every day.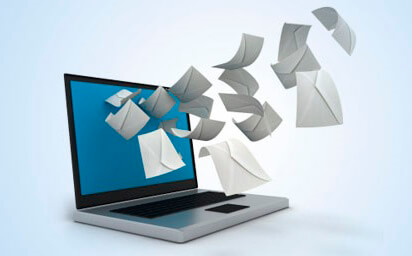 But the biggest question is: How to get more subscribers? Without doubt, the most effective way of increasing sign up rates to your email newsletter is to display a pop up message to visitors. Popups jump out at visitors, guaranteeing maximum attention and ensuring the content gets read. These can be displayed immediately, or after a specified period of time, such as a certain number of page views or a certain number of seconds. This is why they're so effective at generating conversions. Popup email forms have huge potential when it comes to list building, and even if you hate them, there's no doubt that they work. Professional bloggers unanimously agree that they increase subscription rates, and have had great success with them. So you can add awesome popups to your website and grow your email list with our WordPress Popup plugin. Let's dive in the details! In this post I will introduce you with all the advantages of Subscription option of Popup by Supsystic.

Our Popup solution offers you a huge list of subscribe engines and different subscription options. First of all you will be able to collect subscribers through such mail services –
WordPress
Aweber
MailChimp
MailPoet
Jetpack
Constant Contact
Campaign Monitor
Vertical Response
arpReach
SendGrid
SG Autorepondeur
Get Response
Active Campaign
Mailrelay
iContact
Benchmark
InfusionSoft
SalesForce-Web-to-Lead
ConvertKit
Each of subscribe engines includes different options and abilities. Besides on the Subscribe section you have several common opportunities for all mail services:
Enable Subscription with Facebook. This option add button to your PopUp with possibility to subscribe just in one click – without filling fields in your subscribe form.
Activate subscription fields. Email field is mandatory for most of subscribe engines – so it should be always enabled.
Add new fields to Subscribe form. For more details – read

Subscribe Custom Fields Builder

article.
Test Email Function – email delivery depends from your server configuration. For some cases – you and your subscribers can not receive emails just because email on your server is not working correctly. You can easy test it here – by sending test email. If you will receive it – then this will mean that email functionality on your server works well. If not – this mean that it is not working correctly and you should contact your hosting provider with this issue and ask them to setup email functionality for you on your server.
Change submit button name.
For the standard WordPress subscription we have prepared for you a lot of useful features –
Create users after subscribe with special roles – Subscriber, Author, Contributor etc.
Create Subscriber without confirmation.
Export all subscribers, who subscribed via WordPress. Export in csv file.
Set the "Confirmation email was sent" message – this will be message, that user will see after subscribe – that email with confirmation link sent.
Set the subscribe success message – right after subscriber will be created and confirmed – this message will be shown.
Set the email error message – if email, that was entered by user, is invalid – user will see this message.
Enable redirection after subscription, just enter URL that you want to redirect to after subscribe – and user will be redirected there. If you don't need this feature – just leave field empty.
Specify the confirmation email subject
Set the confirmation email From field
Specify the confirmation email text, where you can add attached files
Set the New Subscriber email subject
Set the New Subscriber email From field
Set the New Subscriber email text, where you can add attached files
Love them or hate them, pop ups are one of the most effective ways of increasing sign up rates to a newsletter. If you're serious about building an email list — and increasing your website's profit — then our wordpress popup plugin is a tried-and-tested solution for attracting subscribers. As long as you don't go overboard with your popups, there's no better way to grab a visitor's attention and encourage a signup. Check more detail about all advantages of WordPress Popup plugin by Supsystic. Like the Post? Share it with your Friends!