How to command clients attention
"If you're trying to persuade people to do something, or buy something, it seems to me you should use their language, the language they use every day, the language in which they think." David Ogilvy, the Father of Advertising"
The scarcity of attention
Scarcity is one of the fundamental building blocks of the economic theory. It is what creates a demand on the product and regulates supply. In the recent decade with a huge explosion of different sorts of information, the real battle for attention between brands, media, etc is started. In fract, the average human had only a 12 seconds attention span, which was decreased to 8 seconds over the 13 year period: from 2000 to 2013. You will laugh, but it is one second less than has a goldfish. Moreover, according to the last surveys, today it is only 5 seconds.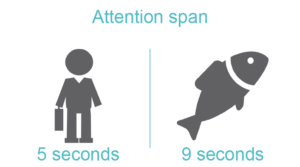 The causes of that loss are stress and decision overload. The wealth of information and advertising formed the dearth of our attention. Therefore, its poverty is a new arising problem for the economy of 21 century.
How to capture the human attention to be a winner of the battle?
As we mentioned above, the battle for human attention was stated. What will get the winner? He will take it all: the profit, the loyalty, and a sustainable business. Want you or not but if you run even a small business you have to play by the rules. Here are some useful tips which will help you to win the game. Have a deep breath and read carefully.
Not forget about your social nets
Do you know that in 2015 social media drove more referrals to new sites than search engines? What about it tells us? Social media has started to run our lives and consume a lot of time resources. Every minute:
Facebook has a 900 000 login

YouTube has 4.1M video viewed

Instagram has 46K posts uploaded

Twitter has 452K Tweets sent
The most shared content is something that entertains, educates or reflects the people's identity.
If you want to have a good source of traffic, make a good content in social media.
Social share buttons is a good and reliable way to increase your presence in the social media world:
Over 15%

of mentions in Twitter come from the tweet button on the site

27M pieces of content are shared every day
Ok, but where to place them for achieving the best conversions? There are no strong and evidenced researches where to place a social button, so, it remains on your mind. Now we will create share buttons using our plugin.
Content marketing is not a king, but still remains in the royal family
Attract new users to the site is not as hard as to retain them. Good quality content is what will help you. What should be the length of the article? In 2014, one of the largest independent news agency in the world the Associated Press recommended its journalists write daily articles, that consist of 300-500 words, top stories may be in 500-700 words range, and the most excited and analytical may exceed 700 words. People like to read long, but well-prepared and edited articles with a lot of analytical information.
Write short format articles but in interactive form
Here, it is important to understand how people consume information. In fact, over 65% of people are visual learners, therefore, 50% of content creators said that creating visual content is one of their top priorities. People often scroll the articles and read in "F-shape". Exciting headers and great visualization are what can attract their attention. You can use a WordPress Gallery plugin by Supsystic to engage your customers. Just choose among different available templates the most appropriate and tune all preferences.
Add some emotions: help customers to see what you see
Emotional branding is one the most useful tools in the marketing world, which have the aim to trigger an emotional response in the customers. It is a consumer-centric approach to hook the users. There are dozens of surveys which proof that emotions play a crucial role not only in our routine life but also when we make a decision about a purchase. It has a far greater influence on the intent to buy goods that even does content.
When it comes to evaluating brands customers primarily use emotions rather than information.
When you want to associate your brand with any emotions, think, first, about what excites people, what the problems they have, with which things they are fighting, do not try to sell something. Rather tell your customers that they are not alone in these battles, try to solve the problems. For example, Red Bull want to associate themselves with adrenaline, risk, and feeling that you can do all. Therefore, they sponsor dangerous events, unrealistic human desires, etc.
Another example – Nike. Their emotional message is about fearless and hard-working. Brand actively work with famous sportsman to proof it.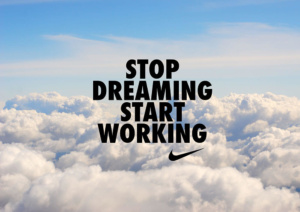 Volvo tells about their reliability. Even Van Damme can split between two cars and do not fall!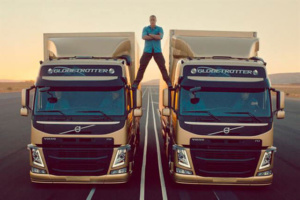 Such ad campaigns are really viral and remembered. When a brand invokes in us emotions, we carry it with us and tell all our friends.
Video marketing
If you read something about the trends in marketing and business in the last years, you may hear about video marketing, and how it is growing:
Videos account

near 70%

of all consumer traffic

Landing pages with videos generate to

800%

more conversion

64%

of marketers believe that video will be dominant in their strategies

93%

of marketers use video in their ad campaign
It is only a small and the most impressed facts about video marketing from the millions of surveys. As you can see, the videos are the future of content marketing, if not already a present.
There is no good consumer engagement without video. It really works.
As this type of content is naturally engaging, it becomes an essential element in every business, especially small ones. The Supsystic Slideshow plugin allows you to display a video directly from Vimeo or Youtube. Moreover, it will automatically pause if the user skips to the next slide. See how it is easy to create.
Free Offers
The impact of the word "free" to our minds is exponential. King Gillette was first who successfully use freebies to boost razor's sales. Today it is not a new idea, but the different form of free has emerged. The most popular is the cross-subsidies: when we shift the cost of one product to another. The main idea of Freemium business is the belief that the product which you give away is high-quality and generate customer satisfaction. It will invoke the viral effect, because people want to buy this again, and, also, tell their friend and relatives about it.
Free! Is more powerful than any rational economic analysis would suggest
What you can offer for free:
A piece of premium content

A gift

Additional services, etc.
Create an amazing popup with our plugin. We create a small video instruction for you. See it below.


It is harder and harder to retain human attention with the growth of the informational field. So, try to focus on building long-term sustainable relations with your customers.