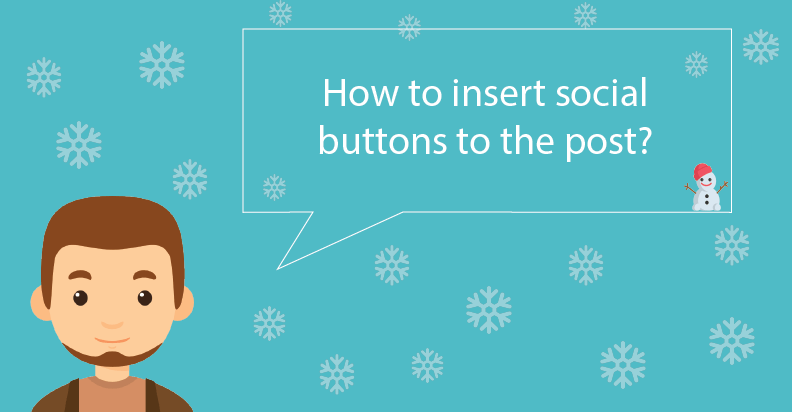 How to insert social buttons to the blog post?
Are looking the ways to boost the social media presence of your blog? Then be sure to add social buttons to every post. How to do it? Read in our post.
 Why do I need social buttons?
You want your content to be viral and sharable. Of course, it influences the blog traffic and conversions. So make it easy for customers to share your ideas on Facebook, Twiter, Instagram, Google+, and Pinterest without leaving your blog post page. Social share button allows you to loop in new audiences back to your site.
This tutorial will guide you through how to add them to the website to your sidebar, footer, or other places, using whatever designs you prefer.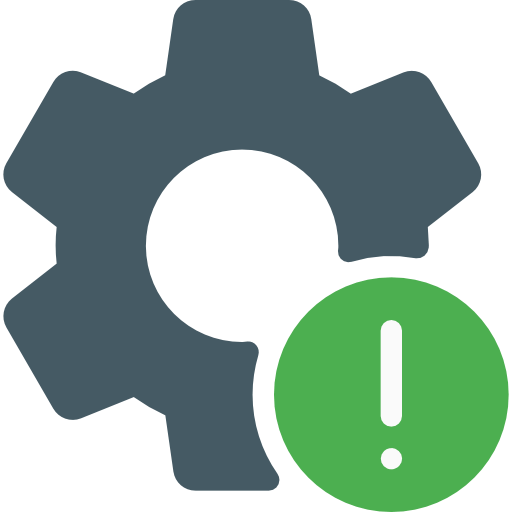 Attention!
Social Share buttons influence the blog traffic and conversions

 What I need before we get started?
There is no so much. We have already supposed, that you are running a personal blog on the WordPress. Now go to the Plugins, and find Social Share Buttons by Supsystic plugin. Upload it to your WordPress plugins directory. And the last, activate this plugin and let's move on!
 How to create Social Share buttons?
In order to create the first Social Share buttons, click Add new project in the left navigation plugin menu. In the opened window enter the Project Name and Buttons design. You can change them later. Press the Create buttons.

Next, you have to choose the social networks from this list:
Facebook

Twitter

Google+

VKontakte

Like

Reddit

Pinterest

Digg

StumbleUpon

Delicious

Livejournal

Odnoklassniki

Linkedin

Print

Add Bookmark

Mail

Evernote

WhatsApp

Tumblr.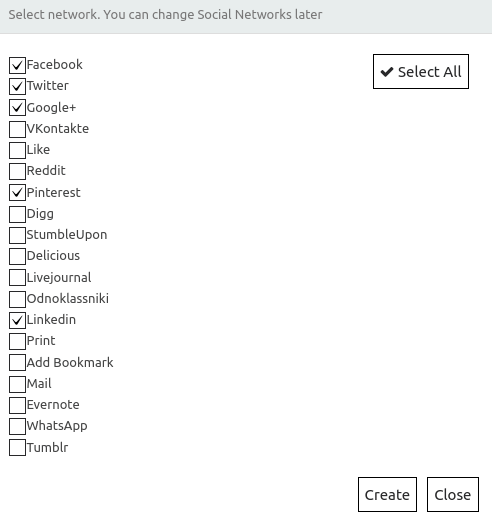 And now will be the most interesting part. We will customize our buttons. To do this, let's explore the options from the Main tab. It has three settings:
Where to show (sidebar, content, popup, slider, photo gallery, membership, widget, etc.)

When to show (when page loads, a user clicks on a page)

Show at next pages (everywhere, homepage only, etc.).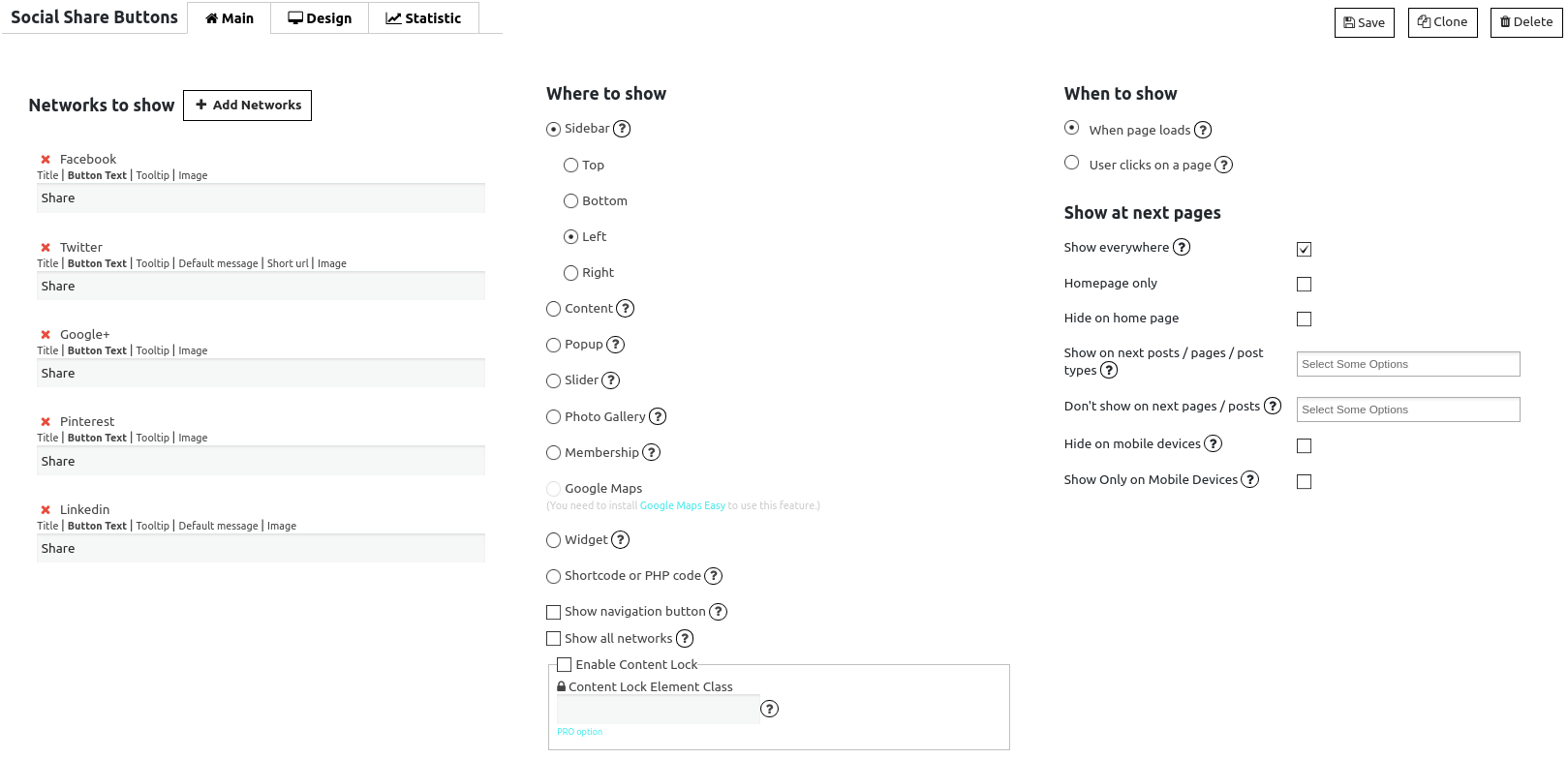 Design tab allows users to customize social share buttons appearance. You can:
Add button spacing

Change buttons size

Display counters

Type text after buttons

Enable gradient mode

Overlay with shadow

Add animations.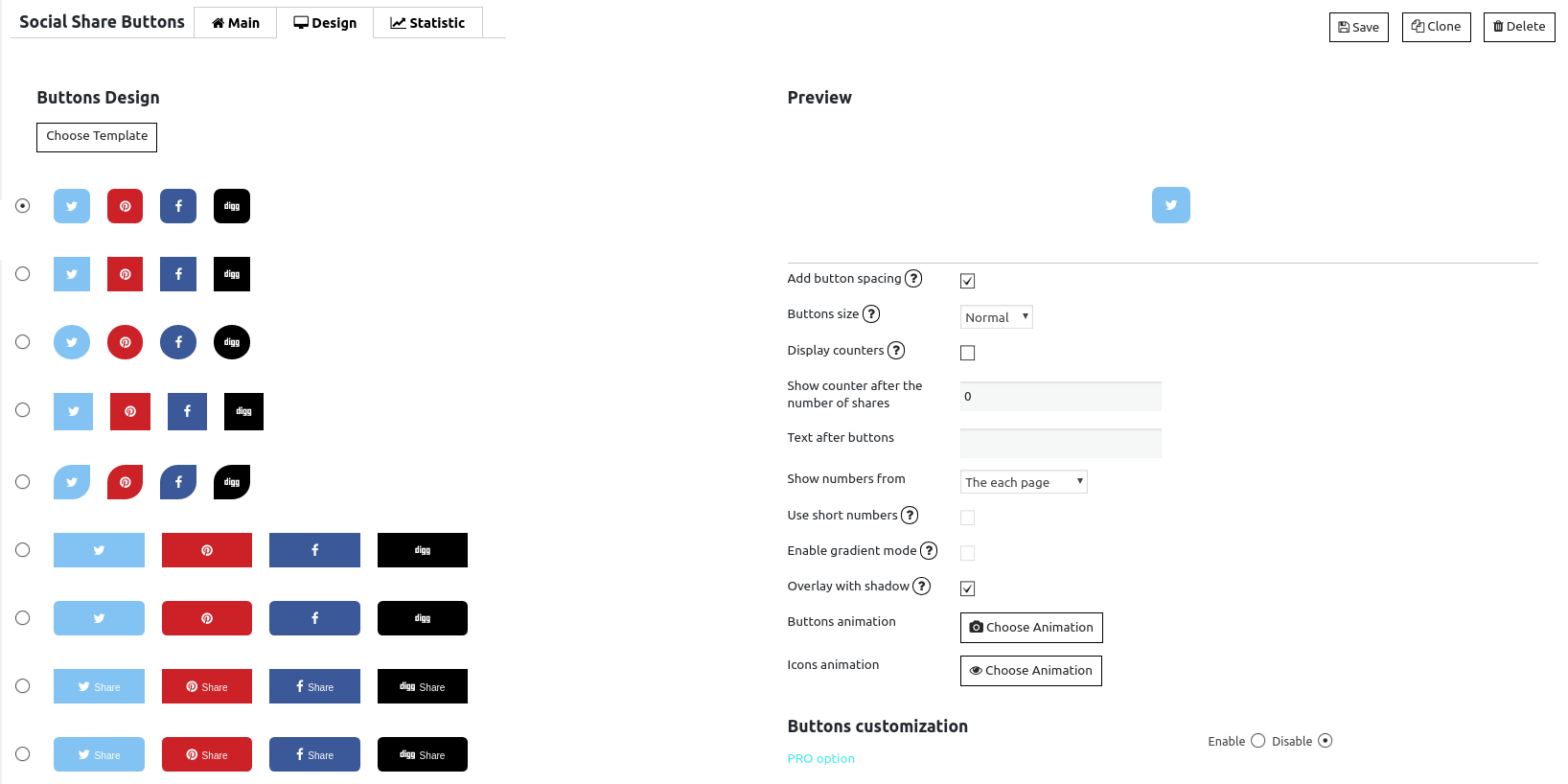 Also, our users can see the network social shares and views statistic in the Statistic tab.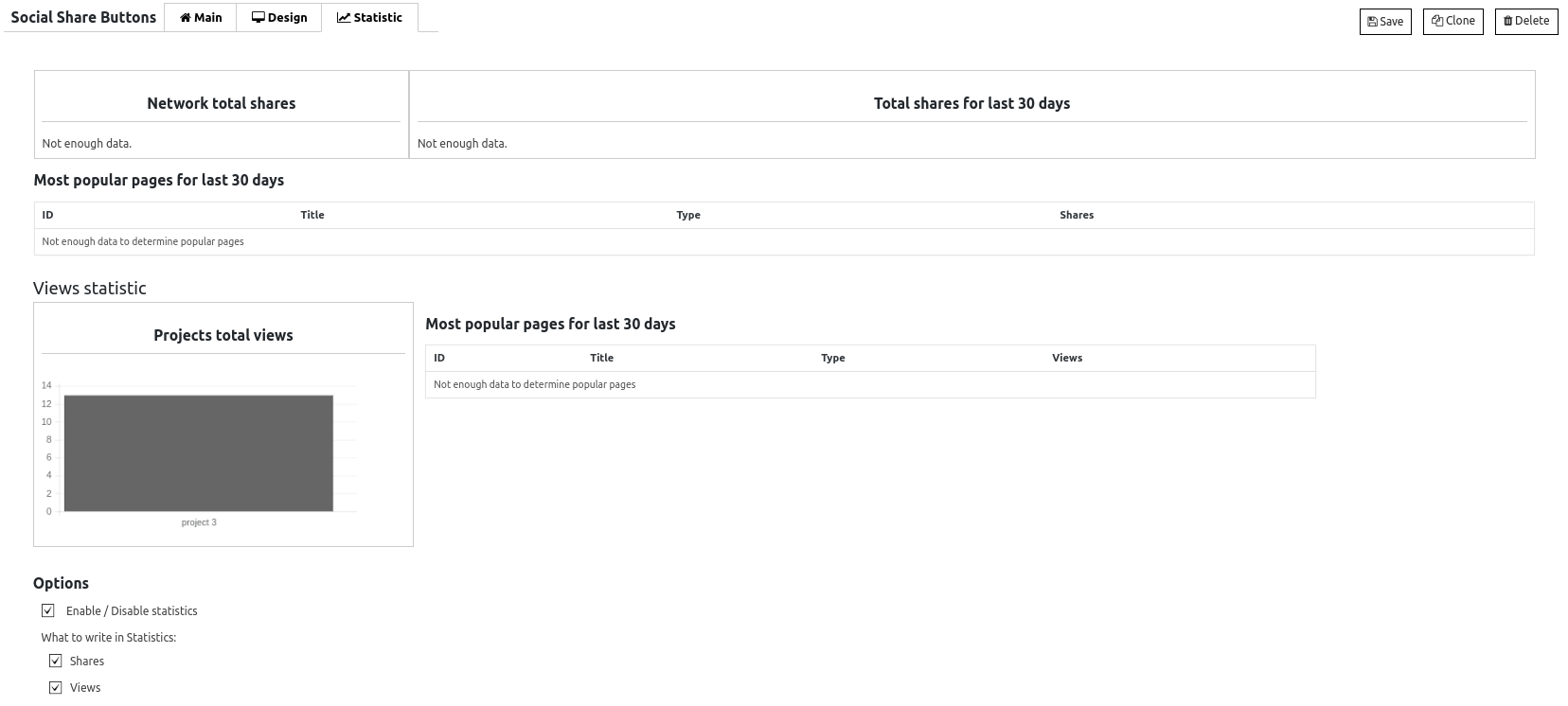 So, click the Save button, and insert it to the post. You can do it in different ways, like adding the shortcode or create a new widget. Read more about placement settings in our docs.