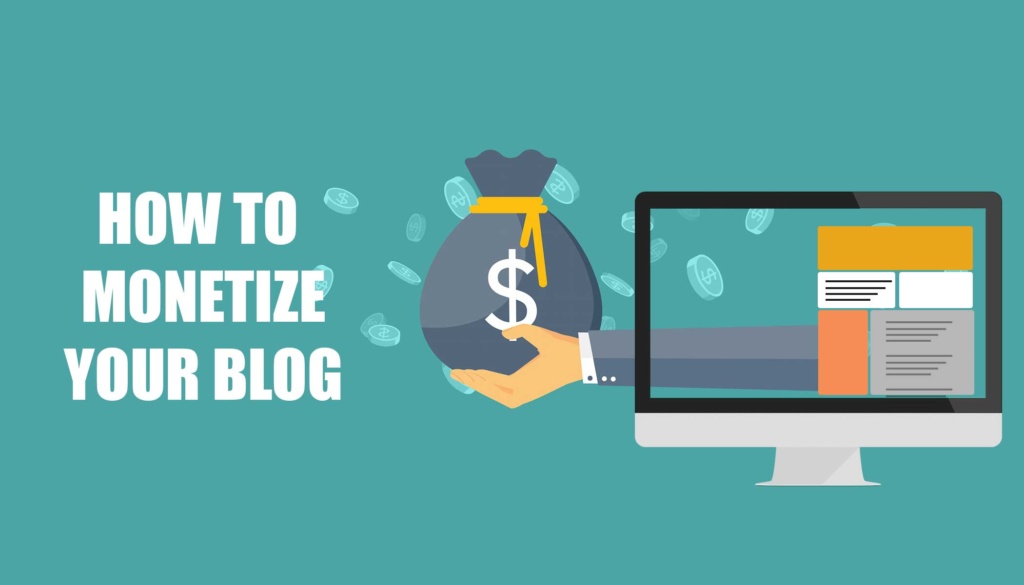 How to Monetize Your Blog: A Beginner's Guide
Pat Flynn and Jon Morrow are two famous bloggers who made a fortune from their blogs. Their stories convinced a plethora of other bloggers to try to imitate their success. Unfortunately, only a small percentage of them managed to make serious money from blogging. Blogging is a real industry that generates millions of dollars. A few years ago, it was blogging as a passion, but nowadays, it has shifted to blogging as a business. We're talking not only about traffic and posts but also about revenue and return on investment. Monetizing a blog is a broad topic—countless voluminous books cover it. I know that your time is limited, so I've tried all my best to condense all this information into a short blog post. Prerequisites Bloggers publish over four million blog posts each day on average. Under these circumstances, it's extremely challenging to get more and more eyes on your content. A lack of traffic is equivalent to little to no income, and as a result, the huge majority of blogs are abandoned. There are three major prerequisites you must master if you genuinely want to make decent money from your blog:
Hard Work.

Your

chance to attract and satisfy users is to craft the best content on the internet, period. There is no alternative. And you won't craft awesome content without a colossal volume of work.

Planning.

Benjamin

Franklin said that if you fail to plan, you are planning to fail. This is true for blogging. Consider your blog a business asset and act accordingly.

Patience.

It

heavily

depends on the blogger's experience and skills, but as a rule of thumb, expect it to take a year before your blog generates a decent income.
How to Monetize Your Blog First, forget about the dream of getting large amounts of money through passive income. Many people associate less work with passive income, which is a big mistake. There is a lot of work behind passive income. Second, a universal solution for obtaining revenue through blogging doesn't exist. Bloggers who say that they have the perfect strategy to earn $1,000 after 90 days of blogging are liars. Each blog, business, and road to success is unique. You get financial rewards only by trial and error. It's sad but true. These challenges shouldn't demotivate you. On the contrary, they should motivate you to stay committed and work hard. Some people make a fortune by blogging, and there are a few working methods for monetizing a blog. We can't replace your hard work, but we did our best to provide you with a few methods to earn money with your blog.
Advertising is one of the oldest methods of earning money through blogging. It 100% depends on the number of visitors—the more traffic your site gets, the more money you earn. Bloggers and marketers have developed multiple methods of getting paid by posting ads. Pay-per-click (PPC), cost-per-thousand (CPM) ads, and text links within the content, are a few methods of advertising. Their names are suggestive enough to understand the idea behind them. These methods still work and will work in the near future, but you would do better to focus on other monetization methods. Ads were the main source of income ten years ago, but they have lost their top position. Blog ads slow down the loading speed, and you only earn peanuts by displaying them. Besides, some ads could hurt your reputation or look boring.
The American affiliate marketing spend is predicted to be $6.8 billion by 2020, and 81% of brands leverage this method. Affiliate marketing refers to the process of promoting and selling a third-party product to earn a commission. Essentially, you like a product and promote it on your blog, and you get a reward when someone buys it from your unique link or using WooCommerce. Affiliate marketing comes with a few convincing advantages for publishers:
Low barrier to entry

. In my experience, Google AdSense—the most used advertising program—is more selective than some affiliate marketing partners. You don't need a heavily visited website or coding skills to get approved. Instead, use a tracking code and convince people to buy from you. You earn a commission when you make a sale, direct a user to a website, or generate a lead.

Low Investment.

Unlike other businesses, being a publisher means low investment and risk. You promote a product that isn't yours, so you don't have to invest in its development or offer customer support.

Flexibility.

You can earn good money if you choose a good product. Of course, you need solid sales skills and outstanding content.
Bit by bit, internet users have become aware of affiliate marketing and that publishers can earn a commission when making a sale. Consequently, they don't click and buy on autopilot anymore. Your content should entice them, but the quality of the products featured is also vital. You can't work miracles with a poorly rated product with a table. Despite the challenging context, delve deeper and turn yourself into an affiliate marketing ninja who promotes top-notch products and services.
This strategy is simple and effective, and it's also profitable when you have a loyal audience. Over time, you have written actionable content that has helped your readers. They've started to follow you on social media and consider you an authority in your field. Some of them are ready to buy products (it's easy to create an online store with WooCommerce) from you because they know you are a reputable and trustworthy source. Selling digital products, such as e-books or courses, is an effective method of monetizing your blog with a product table. Almost all well-known bloggers have created e-books and online courses, and they have made good money from them. Note that your reputation is on the line. If you fall short and deliver poor products, even loyal followers will stop seeing you as an authority. Do your best to create outstanding digital products.
You put a lot of thought into your content, and it's normal to get money for your work. People will open their wallets to pay for premium content as long as they can rest assured that it's genuinely valuable. Offering premium content is a monetization method that brings in money only if you are a reputable expert or run a heavily visited blog. Readers know that delivering compelling content requires time and resources, and they will pay for even better content. Applying this method is simple. All you need is a membership or content restriction plugin. Another option WooCommerce product table plugin. Pay per article or pay per subscription is the most common method of monetizing premium content.
If you have expertise in your field, why not help other people by offering services? For instance, if you are a web developer who runs a web design blog, you can create an "About Me" or "My Services" page featuring the various services you are available to provide. You could customize themes, improve site performances, run UX audits, or move websites. Of course, countless web designers offer these services, but through the posts published on your blog, you can convince readers of your skills and reliability.
The regular readers of your blog might need a professional opinion and while you are an authority they will pay for your insights. Besides services, you can offer consultations. It works pretty much the same as gigs – set up a page informing the readers that you gladly help them. Lots of bloggers offer expert insights and get paid for their help, so give it a try! Gone are the days when bloggers get money preponderantly or even exclusively from ads on their sites. It's not a dead monetization method, but bloggers have many other alternatives nowadays. The competition among publishers is harsh, but brands invest astronomical amounts of money in online promotion. There is enough money on the table for everyone, so work hard to run a profitable blog. Check out the WordPress Flipbook Plugin by Supsystic