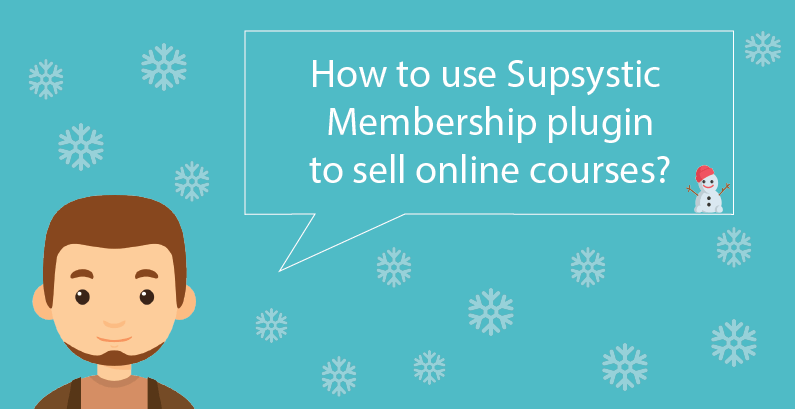 Suppose, you've been running a membership site for a long time. You've gathered a good base and form an excellent reputation. In fact, one of the way you can earn the money is to create your own online store. Wondering how to combine these part together? We've already had a solution – Supsystic Membership plugin.
What allows to do an e-commerce feature?  
Membership e-commerce feature was designed to enable you to monetize your community and get additional profit. It is a necessary tool for the informational agencies, professional networks and for people who create and sell their digital products, like courses or photos.
With e-commerce extension you can:
Create membership levels according to their purchases

Make a dripping content, meaning post your content on a regular basis

Provide your customers with a different payment methods
To tell the truth, the Membership plugin has great potential, even those who don't know the programming can create an attractive and simple membership site. And we will show you how.
In this demo we have created a site with paid courses. You can check and play with it.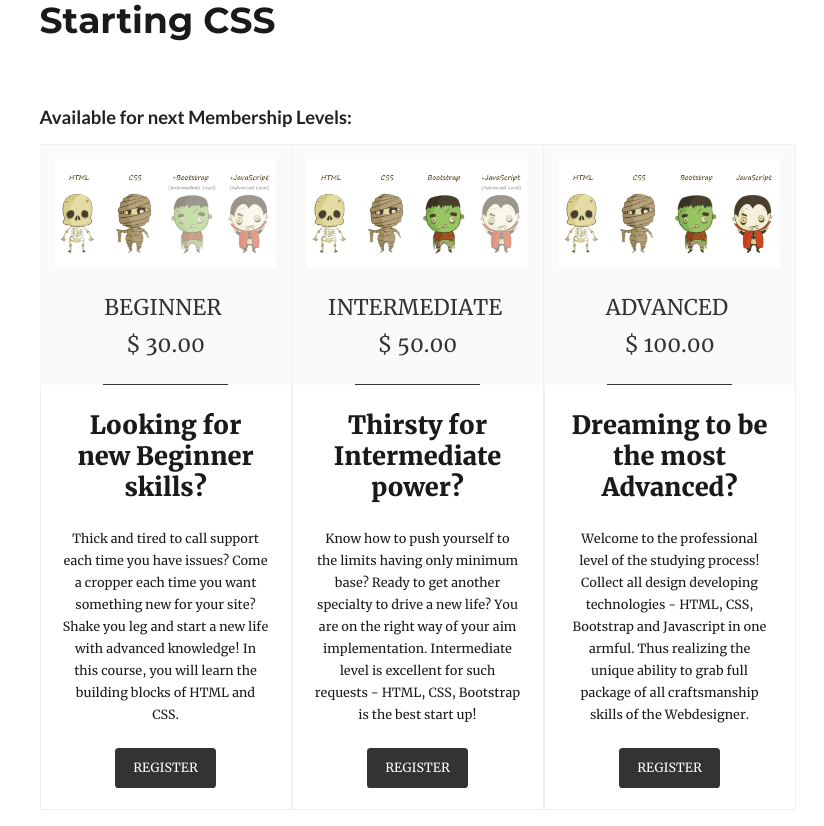 How to add an e-commerce extension?
First of all, you can follow these steps:
Navigate to

Plugins

->

Add New

Search for "

Membership by Supsystic

"

Install

and, then,

activate

the plugin

You will have a new admin menu item titled "

Membership by Supsystic

" – click on it.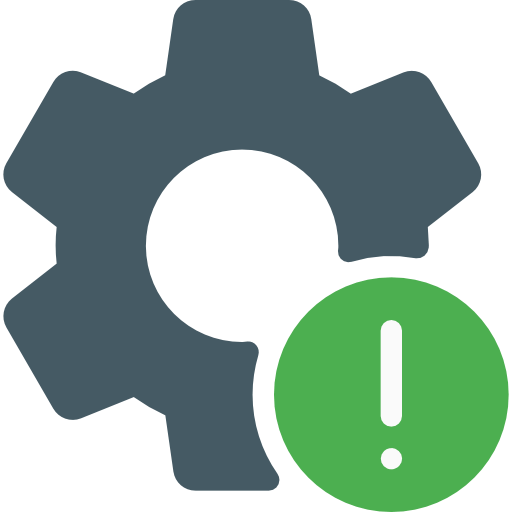 Attention!
Note, that e-commerce extension is a PRO feature, that has to be purchased

After buying, you will find a unique download link in your personal account, download the file and let's move on. Now you need to navigate to Plugins -> Add New -> Upload. You have to upload just downloaded file – it will take just a few minutes. After that, do not forget to Activate the plugin and enter the license key. To do this follow the simple instructions:
Click the

Membership by Supsystic

in the WordPress left menu

Press the

License tab

on the left navigation menu of the plugin

Enter your

email

and

license key

Click "

Activate Addon

" button.
Hoooh, we've done this. And now will be the most interesting part – we start to customize your future site.
How to adjust membership levels?
Our first station is adjusting membership levels. For this, go to E-commerce tab on the left navigation menu inside the Membership plugin.  Here you will see 7 windows:
Membership levels

Payments

Currency

Dripped Content

Orders Settings

Statistics.

In a first tab, you can create new levels, sort them or delete. In order to create a new one, click Add New button and fill these fields:
Name
Description
Registration button name
Purchase button name
Price
Recurring Subscription
Categories

and

Specific Posts

in a Categories section.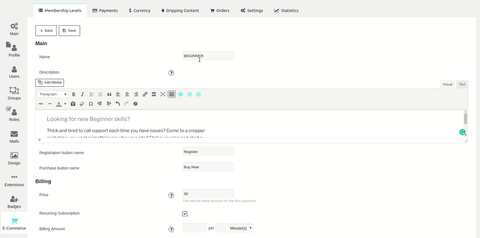 Click Save button.
How to set payments?
As we wrote above, you can choose payments methods from the list:
PayPal Standard

Authorize.net

PayPal PRO

2Checkout

Stripe.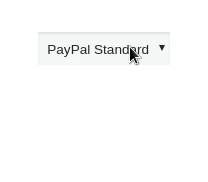 How to configure currency?
In this section, you can create, search, edit and delete all the information related to currencies. Click Add New and insert the following information:
ISO Code
Symbol
Thousands separator
Fractional separator
Fractional precision
Currency value

(corresponding to default currency)

Put symbol at the left side
Is default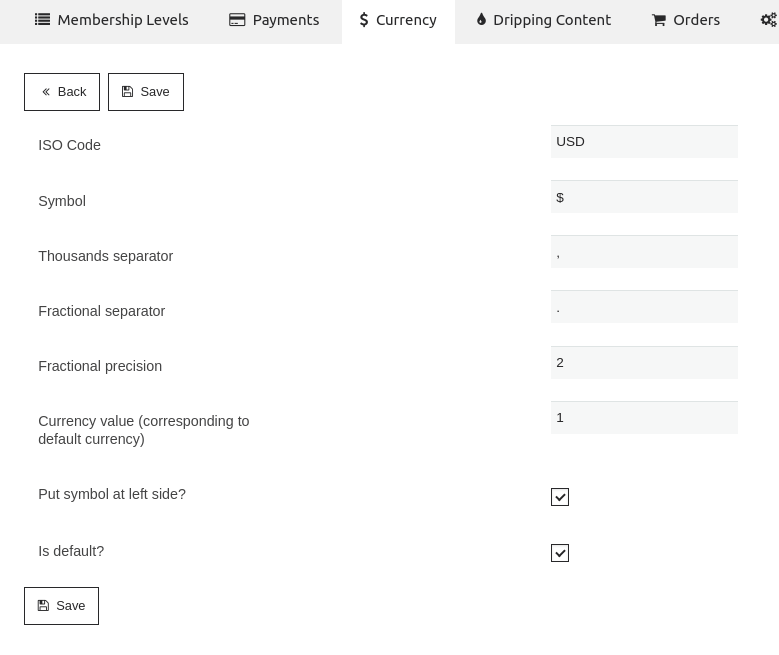 What else?
Supsystic Membership plugin allows you to create a dripping content, manage order settings and view the statistics.
To create a dripping content, you need to go to any Post / Page or other content edits on your site – and enable Dripping there. You can read about this in our previous blog post.
Order tab allows you to see your orders, edit them, sort and delete.
In Settings tab you can establish:
Order Admin Email

Order Admin Email content.
To analyze your performance, go to the Statistics tab. It allows you not only see the total results but also to choose statistics diagram view and group it by
After tuning all the settings, you will get the results like in our example on the beginning. Of course, it seems that there are a lot of things, but, believe: once you sort out, you can create a fascinated memberships sites.