Multilingual Website with Translate Plugin by Supsystic
Online business opens wide perspectives for development. Theoretically when you run business online there are no boundaries for it and your audience can be whole world. However, there is an issue with working worldwide – language barrier. Usually user can find local business that can serve him. But that's not what you want if your intent is to conquer foreign market or target foreign clients. To deal with foreigners the first thing you need to do is to translate your website to another language. That's what Translate Plugin by Supsystic was developed for.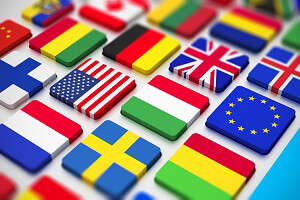 Why to Make Your Website Multilingual?
What's written below concerns businesses that are able to offer services and products on foreign markets or if those are dealing with foreigners in the homeland – businesses like hotels, car rentals etc. Usually it can be enough for you to make website bilingual – translate website from native language to English. However, it depends on your target audience what languages you should add to your website. Anyway, if you are running website on WordPress Translate Plugin by Supsystic is in use to solve this task. Here is the list of tool features:
Creating multilingual content
Switching between the languages in one click
Manual translation
Translating any type of content – post, page, widget, menu
Automatic translation of system phrases
User Friendly Interface
Language Set Up for Website
You can set up as many languages as you want for your website. You can do it from plugin section in admin area of your website. You also can set up default language and url options and others.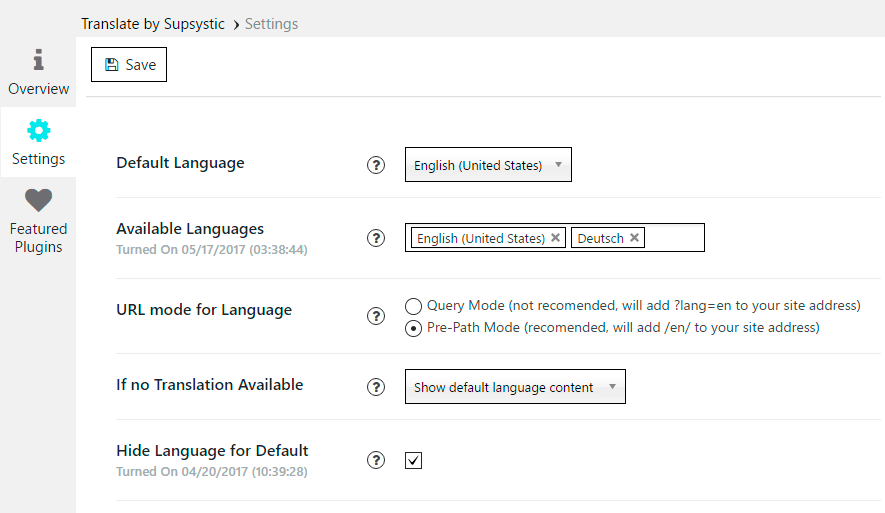 Actually, that's all what you to do from plugin section. All other actions for translation are performed in other sections of your site.
On the client side it is only needed to choose language in plugin widget.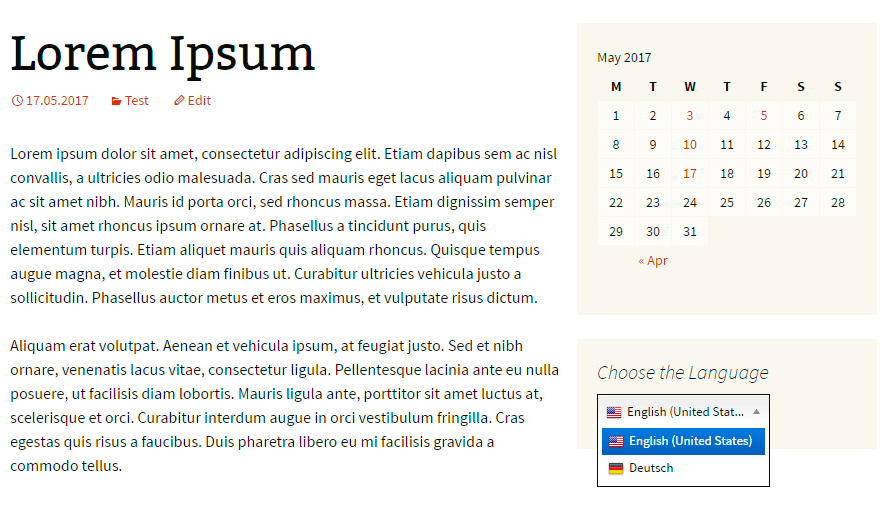 After you have set up languages for your website you can translate content manually for all pages of your website. Menus, widgets, pages and posts can be translated in WordPress admin area. Go to edit mode and there will appear tabs for other languages.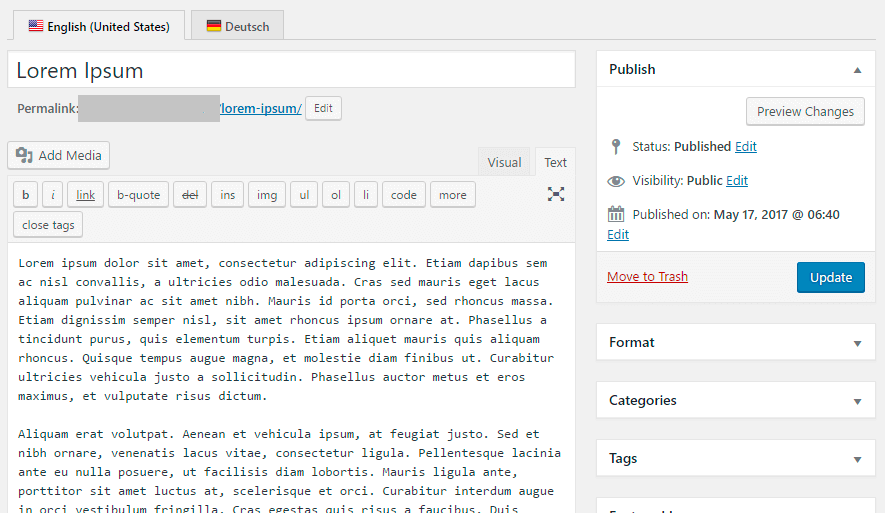 Besides all system phrases will be translated automatically. Our plugin is using verified translation which placed on the official WordPress website.
WordPress Translate plugin by Supsystic is useful plugin, easy in use and it gives you an opportunity to reach new audience with minimum of efforts. Check the step-by-step tutorial how to use it.