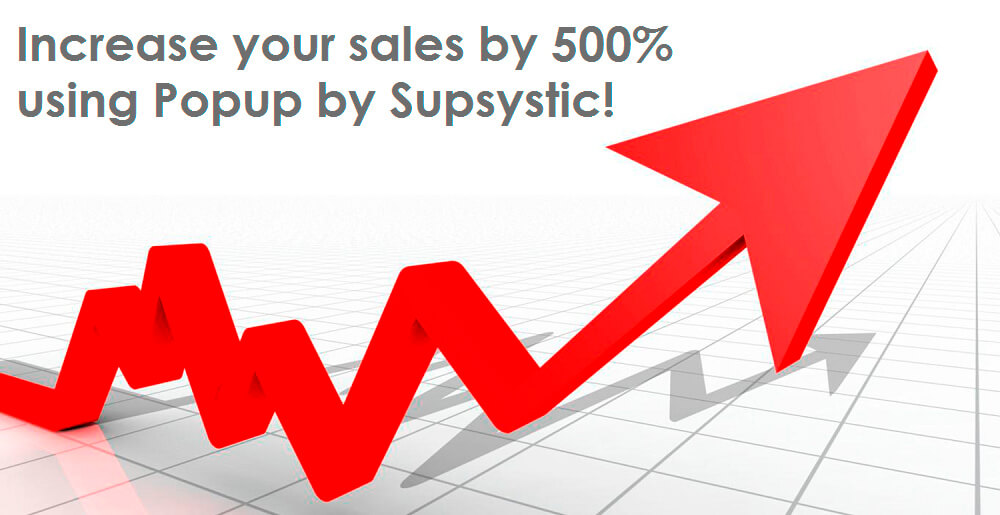 How can you tell that a blog or a website is successful? Obviously, some would say that it depends on the traffic, but actually, traffic alone is not everything. Often the goal for a website is to generate sales, increase subscription rates, and develop loyal readership. Internet marketers are more familiar to this principle than any others are working online, and part of their success formula is the use of forceful and effective call to action. Popups is one of the main tools of internet marketer to increase subscription rates. The results of our research confirms that Popup plugin really helps to increase site traffic, its subscribers. Accordingly, promotes to a significant increase in sales. More subscribers – more sales! It's that simple!

Thanks to unlimited features of Popup by Supsystic, such as
Enormous collection of Popup templates
Different Popup Triggers
Subscription Options
Unlimited Content Customization
Auto Open Popups
Contact Form with pop-up
Popup Opening Animations
Integration with a huge number of subscibe engines
HTML/CSS Theme Builder
Responsive Popups
Exit-intent popups allow you to capture lost visitors
– you easily create elegant overlapping windows, which help you to gain more subscribers, social followers or advertisement! Check more detail about all advantages of WordPress Popup plugin by Supsystic.