Prevent Your Newsletter from Becoming SPAM
Newsletter is an efficient tool used to increase engagement, conversion and bounce rate for your subscribers. Newsletter by Supsystic is a simple and intuitive tool that allows you to make smart and cozy letters to deliver to your subscribers and this is the main reason it is used by marketers.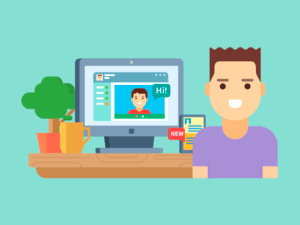 There are several reasons to launch newsletter campaign :
it makes you closer to customer
you gain trust and reputation among your subscribers
it can lead to high conversion rate and sales as a result
you inform and communicate with your subscribers in a smart and convenient way
you get an option to show your expertise
However, all of these listed above become meaningless in case you failed to avoid being a spammer. You can become a spammer in a technical or contentual way and this article is about to disclose how to avoid this.
Tips to Avoid Being a Spammer
Below are listed tips you should follow to avoid becoming spammer. If you read those carefully you are guaranteed to remain reputable and trusted sender.
Monitor Activity and Bounce Rate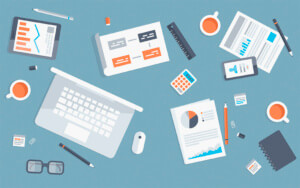 You usually can be treated as a spammer by email operator if you put to your mailing list non-existing currently emails. For example, if there was a user in your mailing list that has cancelled or deleted his email address it will negatively affect your mailing's reputation in the sight of email service. Moreover, if there is no activity shown on your emails it has a negative effect as well. For example, if there are no bounces or letters are not being opened by user. Usually, that means that your address was marked as spam address, which is bad for you. Make sure your emails are being opened by users – low view rate looks suspicious for email services. In order to avoid such situation make sure you bring efforts to re-engage users and delete those remaining inactive for a long period of time. With Newsletter by Supsystic you can check monitor and analyze statistics of your mailing campaigns during the sending of your newsletter and after the mailing will be complete. Learn more..
Use Your Own Mailing List of Subscribed Users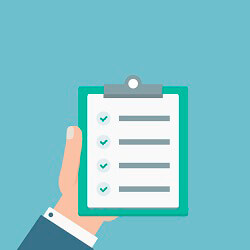 Some bloggers, webmasters etc. think that it is better to buy subscriber lists than to create their own. Well, this is illegal which has to be considered. Moreover, you should know that conversion rate from such a base is little – just because these people may not be included to your target audience. You should also know that some people adjust filters not to get bulk emails they haven't subscribed to. It has to be considered that you won't get any trust or conversion from users that were forced to get your newsletter. So if you are going to lead transparent and fair business you have only one way – keep your own subscription base growing and do not buy or use publicly available email bases. Supsystic Newsletter allows you import susbcribers from CSV files and from other services or plugins – MailChimp, MailPoet, etc. You can find these options in Subscription list seettings.
Parsing emails from other sites is not illegal and it is one more way to use not your own subscriber's base. It still has nothing in common with leading successful email marketing as these users you will reach did not give you permission to contact them, they may not be a part of your target audience. Talking frankly, you won't get any sales, you will only poil your email address as it will be marked as spammy by email services. It is always better to bring fair efforts and investments in building your own subscriber base from users that are already loyal to you – as they have definitely confirmed subscription to your newsletter.
DO NOT USE CAPS LOCK! You do not like such a formatting approach when it is used to reach you, right? So do not make this with your subscribers. Content of your newsletter should look friendly, not like you are yelling on user. One exclamation point per sentence is enough!!!!!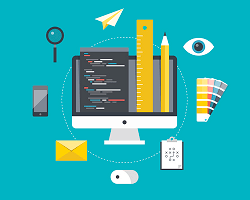 Really, if you want to make an accent on an offer or a sentence it is better to use smart phrases than several exclamation points. Choosing right text formatting is important as well. Once more, it is better to use catchy phrases to make user pay attention to what you say. Moreover, using words that are considered to be spammy will either decrease loyalty of client and make your letter look suspicious for email service. These kinds of issues are generally monitored so make sure you do not break these rules. You will get more results for being creative.
Adequate Content Policy – Links, Images, Fonts
It is better to use standard formatting for your text. Black symbols – make sure what you write is visible clearly. Even "unsubscribe" section should be visible clearly as text content must be clear.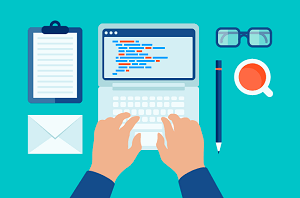 Even if you are not a spammer you will be associated and treated as a spammer for such tricks. Make sure there is a reasonable image size in your email. Consider that letter is not a banner or any other kind of ad where graphical content is the king. You may use the picture, but it should not be too big and there shouldn't be too many of those. Links should be included carefully to the newsletter. The thing is following the links from the letter is the place where most of the users refuse to fulfil. So make sure there are no broken or suspicious links in your letter.
The fact user has filled in some form or went through registration on your website doesn't mean one wants to get your newsletter on a permanent basis. And moreover, sometimes user has no intent to subscribe or he even can fill in wrong email address. So make sure you send him a confirmation link – if he clicks it – you can be sure that user is surely your subscriber. Moreover, most of the services today send confirmation links and if you won't send one your service may lose reputation as outdated in sight of client.
Make User to Add Your Address to Address Book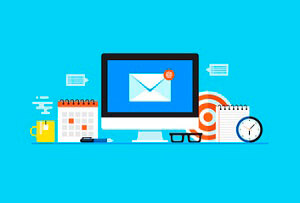 There is no single formula for all users. Some of them adjust very strict filter rules (and for some service strict rules for inbox are set by default) so ask your users to add your address to address book. In such a case you are guaranteed to avoid spam filter restrictions.
After users subscribe they may want to unsubscribe for different reasons. And such an option must be available to be enabled in a single click. It is a fair attitude to your client. Moreover, if there is no such an opportunity your client can make a report and your address will get under restrictions. Our Newsletter plugin includes opportunity to unsubscribe from the mailing. It is possible by adding special shortcode. By default this link is located in footer blocks of newsletter tempaltes, but you can add it everywhere you want in your template, simply by copy and paste. Read more in newsletter documentation.
Make sure subscriber knows who sends him a letter. You need to point out clearly both your contacts and your business name. It is very important due to two reasons. The first one is technical requirements of general standards. And the second one is related to marketing considerations – your customer should know your name.
Offer HTML and Plain Text Version of the Email
There have to be two versions of your email available – plain and text. This is a technical requirement for mass mailing and moreover this will be appreciated by users that have a serious approach to inbox safety. Moreover, device of the subscriber may have some technical limitations, so he won't be able to read through your email if you won't grant an access to plain version of the letter. To end with it has to be mentioned that you are more likely to create well-designed and successful newsletter if you use proper construction tool. So consider the Newsletter plugin by Supsystic for your email campaigns.