For your convenience in customizing of Pricing Table we added two buttons: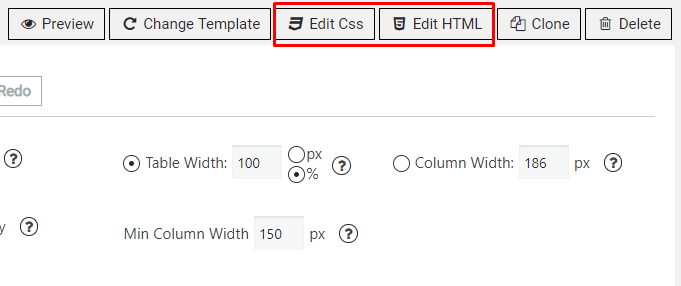 With the help of them, you can easily change your pricing table as you want.
After clicking these buttons you will see CSS or HTML editing field which are ready for your ideas.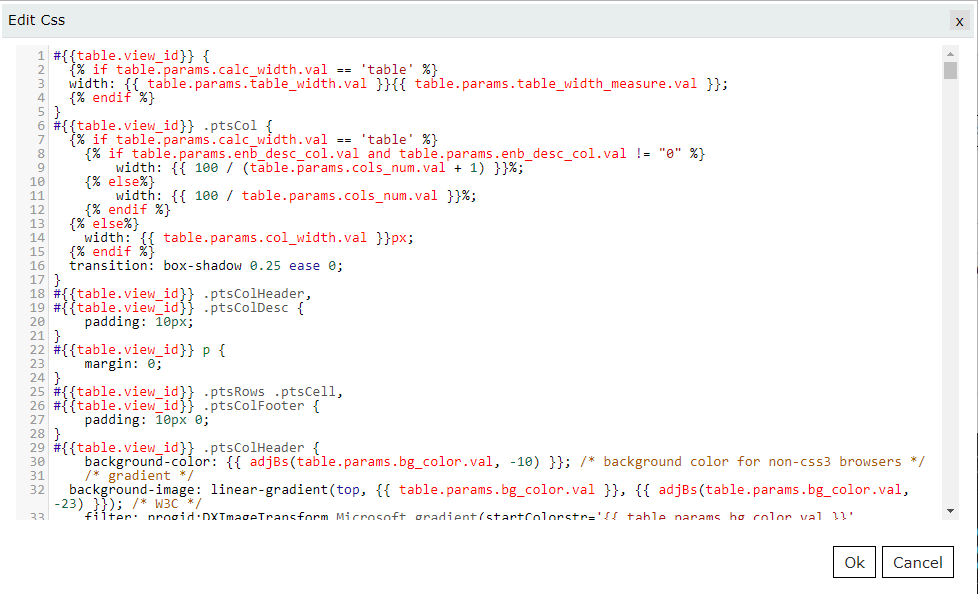 Also, you can change the size of editing fields by pulling the edge of field.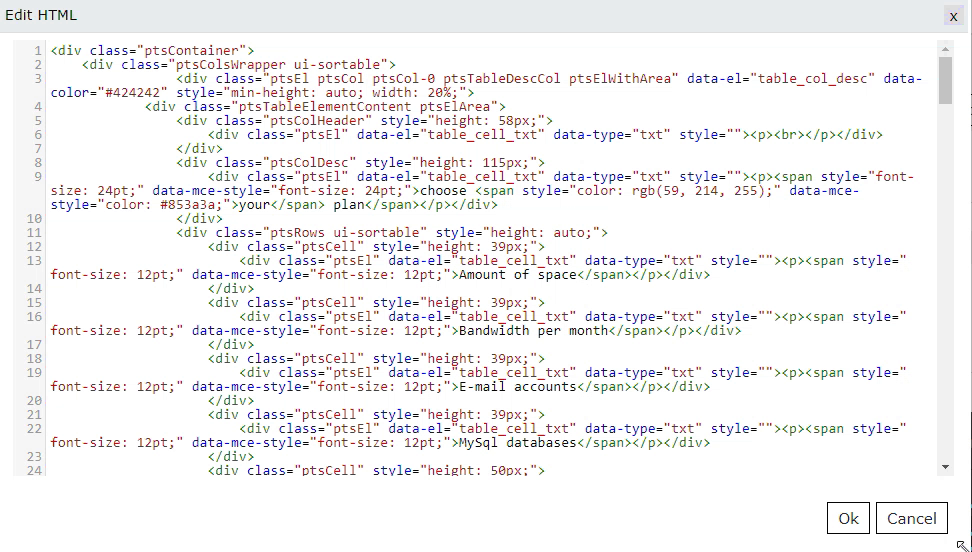 For more information about customizing your Pricing Table, you can visit our Pricing Table Builder article!