With a Schedule Column features of Pricing Table Plugin, you can add a schedule to enable and disable the display of the columns at the specified time.
To exclude each column from the display on front-end, depending on the set date and time, press a Schedule Column button in the floating menu of pricing table template.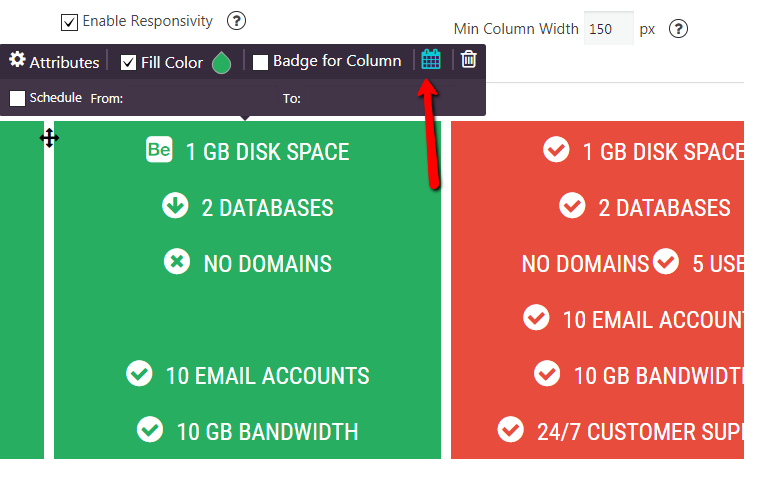 It's helpful if you need to display some additional column for special event, sale time, etc.
Here is a little video instruction how does it work.  For example we put an expired date to show that column will be hidden after the time line ended. And was been displayed during 24-25th of September. You can try your way and select time you need for your store events and make sure it works perfect!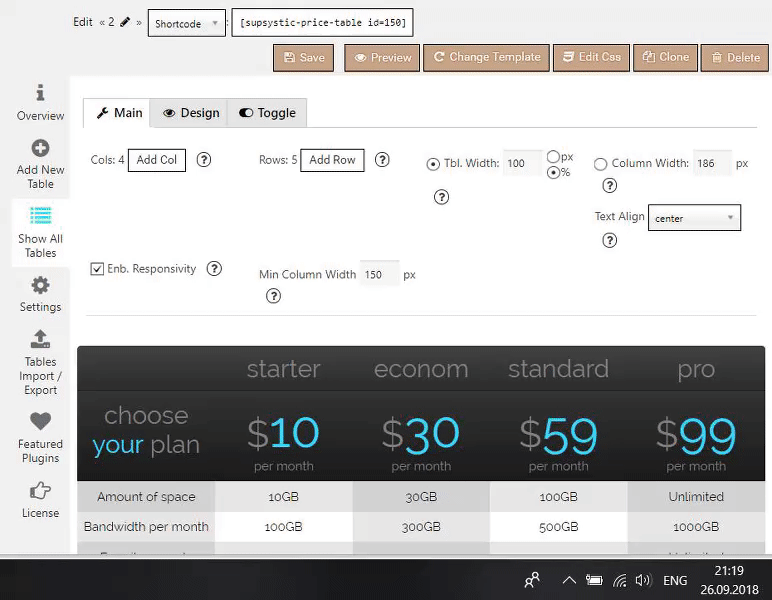 You can set any date to hide columns or display them in the certain time you require easily in one click with the Schedule Column features of Pricing table Plugin by Supsystic!