You can specify different markers for your map. To perform it firstly move to Marker Categories Tab of the plugin. Here is possible to –
Add Category
Edit Category
Delete Category
Search and Sort by Title and ID
Turn pages with categories
View – elect the number of categories on one page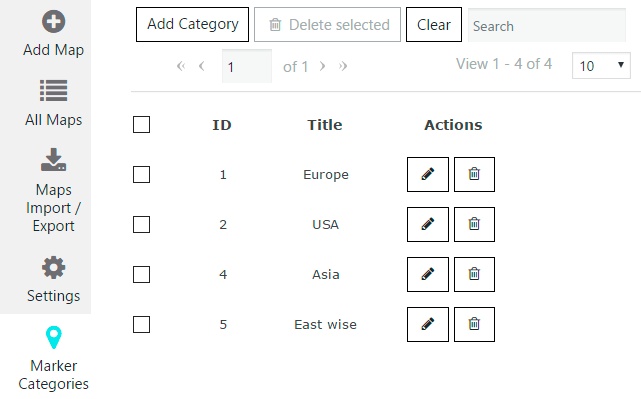 To create new one click Add Category button. In new window you can establish:
Category Title – type your category name inside the field
Background Color – tick needed color for marker icon background
Cluster Icon – Upload Icon you like or back to Default Icon variant for your markers category
To make plugin remember you adjustements, click "Save" new markers category.

When you have created the marker on the Marker Tab, scroll down till you find Markers Category, set the one you created for current marker and click Save Marker button.