If you want to add in an image after deleting the text into the cell or row, follow just three easy steps:
Highlight the text in row and delete it on keyboard.
Click on the Image/Video tab.

Click on Select image tab to insert your image inside WordPress Media Library.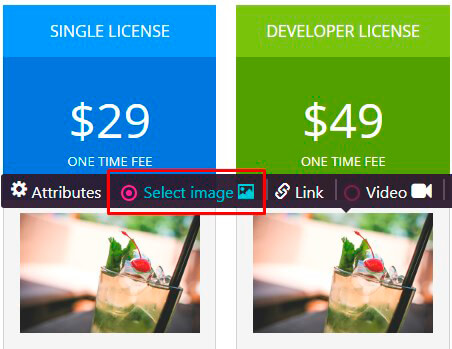 Don't forget to save the changes!