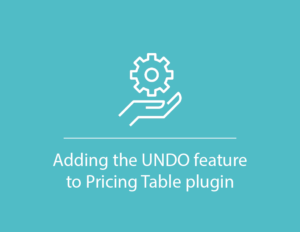 Adding the UNDO feature to Pricing Table plugin
Today we are excited to announce that we add an UNDO button feature to the Pricing Table plugin. With this new option, you can easily remove any type of operation. Our pricing table builder allows users to insert columns and rows, change the elements, choose the templates, and much more in one click. There is no surprise if you make a mistake. Now users can UNDO up to 10 of their actions, no matter it is related to design or typing. To try this feature, press on the button under your table or use a shortcut key Ctrl + Z. Similarly, users can redo an undone action by pressing on the button under a table.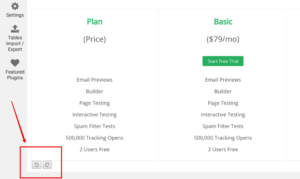 A short tutorial video is below.