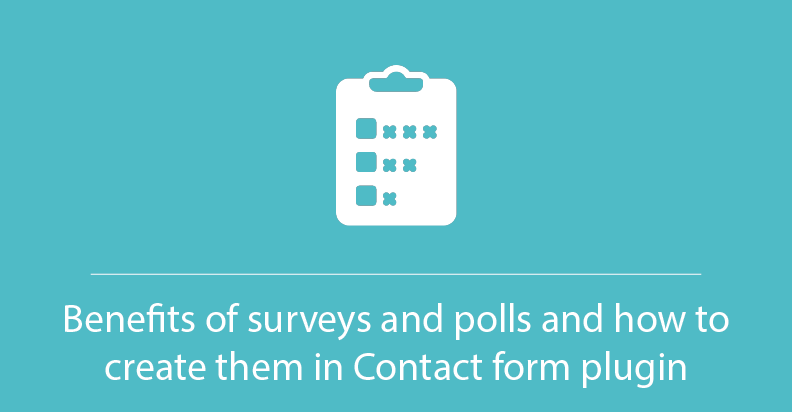 Benefits of Surveys and Polls and How to create them in Contact form plugin
How do you know that the product is good or bad? The answer is very simple: it depends on the customer. The good product is the product consumers buy, and the bad one is a product customers don't buy. All this relation we call Humanist economics, meaning that the customer is always right. Businesses have to serve them and satisfy their needs. There is not something new. But how to know what customers need, how their preferences change, and what improvements to your product you need? For this, marketers make surveys and create polls.
Why you should do regular surveys and polls?
First up, by publishing out a survey, you are essentially giving your customers the opportunity to say what's on their minds. You show that their opinions are very important for your business and you appreciate their help. Moreover, polls allow you to reap even much more benefits such as:
Create interactions with your users

Get some performance insights

Rise your customers' satisfaction

Grow customer retention rate

Increase customer loyalty

Get some new ideas to improve existing products or create new ones.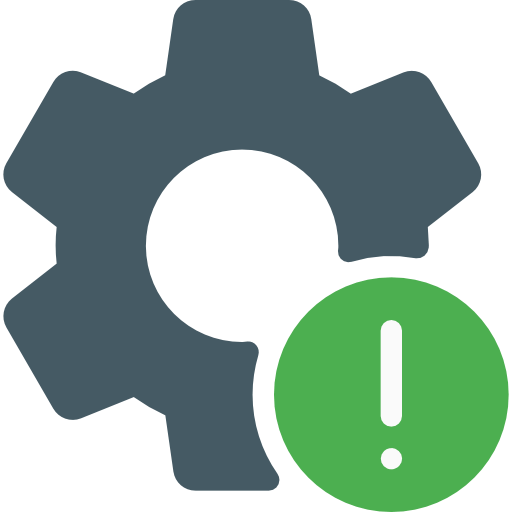 Attention!
By publishing out a survey, you are essentially giving your customers the opportunity to say what's on their minds

What are the main questions types?
So, there are a lot of advantages you can get just making marketing surveys regularly and correct. But the main question is how to make them effective? All pitfalls are hidden in the questions. Therefore, you should learn how to answer users and form the right questions. Several questions types exist. The first one and the most spread are Categorical questions. It is right for you if you need an exact count like "10% of people choose A and 90% select B". There are different questions variants you can use to achieve that:
Yes/No

Multiple choices

Checkbox.
The second category is Ordinal questions. Here users need to answer with a clear order. For example:
Drop-down: respondents need to choose one option from the several available, listed in order

(What's your household income? $0-1k/$1-3k/$3-6k/$6k+)

Ranking: respondents need to rank all the answers

(What's your favorite beverages? Rank in order of preference.Milk/Water/Juice/Coffee/Soda/Wine/Beer).
Third questions type is called Interval or Ratio. You can use them if you need a precise answer to your question. For example, a number of coffee cups people drink everyday. This question type divided into 3 categories:
Ranking scale: you want to users evaluate something in a 5-score (or 10-score) rank

(On a scale of 1-5, how would you rate our store cleanliness? 1/2/3/4/5)

Matrix: it is a similar to ranking scale but for several options

(How much do you like the following: Milk/Water/Juice/?Hate/Dislike/Ok/Like/Love)

Textbook: a question with an open answer

(How many apps are installed on your phone? Enter a number: _).
Create surveys and polls in the WordPress Contact Form plugin.
What a the basic rules to create an effective survey poll?
According to our experience, a good survey should:
Be simple with a clear and engaging language

Starts with the easy questions and question types, and only then move to more complex

Ask about one thing in one question

(avoid this: "How likely are you to recommend our Latte and Lemonade?")

Not to contain a personal opinion about the question you ask

(e.g. Our company is the best in the market. How would you rate it over others?).
Also, it is important before sending a survey to prepare a good inviting message. Don't forget to express your genuine appreciation for their participation. As a thankful gesture, it will be better to make the present for all participants. This letter was sent by Duke University and contains the inviting message and a gift.
How to create a survey poll?
In order to create a survey poll, you need to install and activate the Supsystic Contact form plugin. After that, create a new form by pressing Add New Form button. Choose the template and let's move on. In the top menu find a special tab – Conditional Logic. It allows you to set different conditions for all of your fields.

Let's look more closely at all opportunities available in this section.
First click on

Add New Conditional Logic

button

Here you can set a condition for any field or user:

If you

need to add a condition to a user – select

User

in the first select-list, select condition. There are the following conditions:

After that insert the value.
After adjusting all the options, you will get something like this.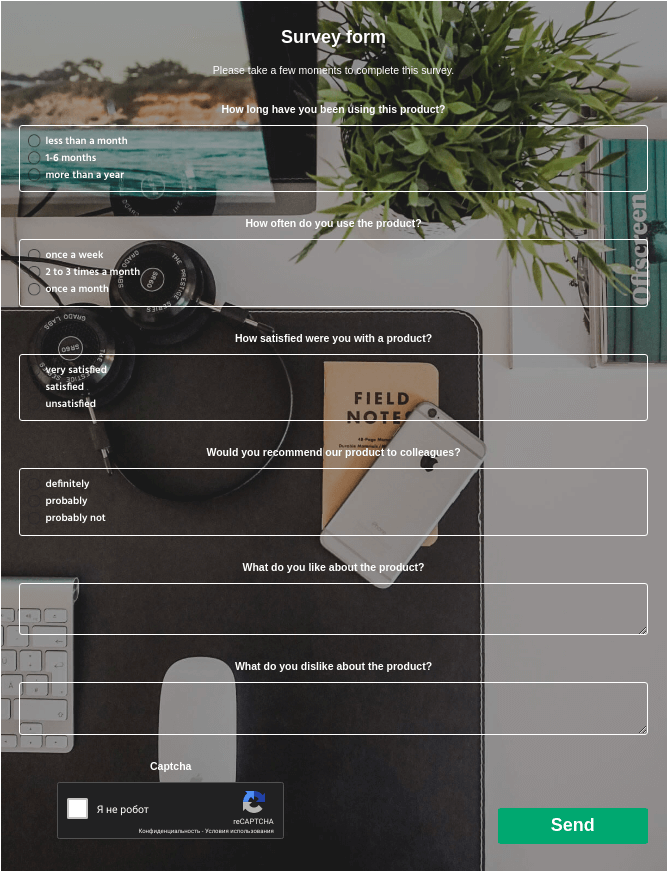 So, don't forget to save the settings of your Contact Form and enjoy the result.