Contact Form Plugin is universal tool which is fit to create outstanding designs for polls and surveys on your website.
This options is available due to the Conditional Logic feature. It was designed to provide with huge amount variants and options for filling the form.
How Does Condition Logic Feature Works?
Condition logic allows you to set action for any value entered to the field.
Let's consider how this feature works on an example of survey constructed in Contact Form by Supsystic Plugin:
Why to Create Polls and Surveys on Your Website?
First of all let's make clear the difference between poll and survey. Poll is about a single question with already set up answer options.
Survey is about several questions on different subjects. Usually, it includes topic questions and contact requests.
Surveys are needed to get more target information from your clients. You can use those to:
Increase your audience.
Increase user engagement.
Get a feedback on your service.
Find out customer needs.
Set up marketing strategy for new product.
As you can see surveys can be used to solve wide range of tasks and it is obvious that such a valuable tool can be used to get benefits from existent audience.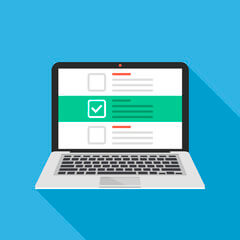 When starting survey you need to get clear around the next stages:
Set the goal of the survey.
Make it short and clear.
Make sure surveys are delivered to the target audience.
Consider all answers from all users from your target audience.
Analyze results properly.
Make the decision based on the survey results.
These steps are vital to make sure your survey really brings benefits that are necessary.
Setting the Goal of the Survey
You need to make sure you know what is the goal of survey. You can choose any from the list above. For example, if you provide educational services it is always good to provide a survey among the students that have already finished your courses to find out their satisfaction rate. Why?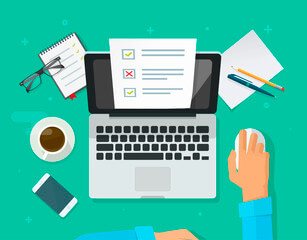 Well, the thing is that if they are satisfied with your course you will get more students as they will recommend your service to their mates and in online discussion if relevant topic have arisen. So this is one of the goals that you can accomplish when launching a survey.
Make It Short and Clear
Passing through surveys takes some time and efforts from participants so do not make it too complicated and long. Yes, it is obvious you need many kinds of data to collect in this kind of feedback to examine your service. However, you should consider the fact that participants can give up in the middle of the process if survey is too long or complicated.
Ask short and simple questions to your users. Make sure those are relevant to core issues and that survey takes no more than several minutes to be passed. This will increase finish rate dramatically.
Make Sure Surveys Are Delivered to the Target Audience
The reason surveys are needed to be provided is the fact you need to get answers from your target audience so survey's delivery issue needs to be solved correctly. If we take the example above when you need to get answers from students that have finished your course you need to make sure the survey is not offered to be passed to students that haven't yet dealt or finished your course. For example, if you have a separate mailing for your former students it is better to send emails with link to the survey page to them and close this page for other visitors of your website.
Consider All Answers from All Users from Your Target Audience
Sometimes you can get negative results from your surveys – and negative result is still the result. You need to count those anyway. The thing is when you provide the survey and answers are given you get valuable data on pros and cons of your service. If you remain ignorant to cons you won't have any chance to make your service better.
So make sure you get an adequate reaction on negative or non-adequate results as those are obligatory needed to be included to your final results.
Analyze Results Properly
Make sure you provide right interpretation to survey results. Once survey is conducted and results are collected you need to look on those from the side of your client as well. You often can see that there are things that can be improved dramatically if you bring minimum of efforts.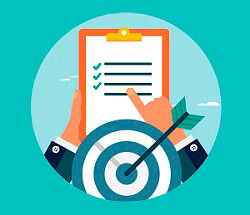 Correct analysis allows you to make right decision and of course in is highly dependent on the questions you answer and audience you deal with.
Make the Decision Based on the Survey Results
On last stage you get to the most important task – decision-making. Once decision is made it cannot be changed or its change can cost you a lot. So make sure you provide right interpretation for survey results.
Decision should be based on survey results, otherwise all efforts you brought to design it are pointless.
To Sum Up
You can construct any kind of poll or survey in the Contact Form due to Condition Logic feature enabled. Make sure you get along with this clearly and you will surely get target results.