Image Compression Services
Image optimization services were developed to help webmasters and other users to make images' size smaller. There are two reasons these services are so popular. The main one is related to usability improvement. You will face rapid growth of load speed after images on page are optimized. The second is the fact that in spite of existence of terabyte and more drives and enormous amounts of storage devices the amount of content grows exponentially and most of users prefer optimizing media to save some space. So now image optimization services are being used frequently and throughout the years of existence some of them took leadership and improved services meaningfully. Below there is a detailed review for each popular service.
This service is ideal for bulk image optimization needs. You can upload unlimited number of images – the only limit enforced is for image size. No more than 50 Mb image can be uploaded which is more than enough. Moreover, this is free tool which means anyone can use without sign up. Such a tool is definitely worth of sharing. One more advantage about the service – it allows you to download all files in archive. You can also optimize one image several times – and there appears notification in case an image uploaded was already optimized. One thing that can be called a minus for this service is absence of Dropbox integration. However, it still remains to be convenient, easy and user-friendly image optimization service.
Compressnow image optimization service is a valuable asset if you want to decide on your own what compression rate should there be. You can even set 100% compression rate and you will get photo with poor colours – however, it will be compressed significantly.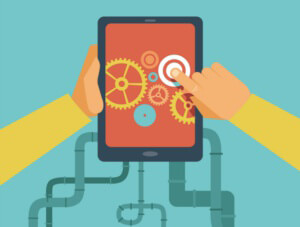 You can upload maximum of 10 images to compress.now tool at the same time. The main condition to be followed – none of the images must exceed 9 MB. This tool is delivered completely free. You can download all compressed files in zip format, however integration with Dropbox is not provided. This solution can be used to provide bulk compression. You can compress file up to 89% without any quality loss.
Compressor.io is a smart image optimizer with advanced processing option implemented. Once you uploaded image you can see how it will look before you confirm compression and the conversion rate is rather impressive. It has to be mentioned that there is almost no difference between original and compressed image which makes compressor.io worthy to stand in the row of the best optimizers. However, there is a serious disadvantage noticed – tool is only capable to process one image at a time. That means that solution cannot be used by webmasters or users that are usually in need of bulk optimization tools. You can download processed file in zip file which is a plus. And there is one more thing you will appreciate – enabled integration with Dropbox and GoogleDrive. Being able to save your images directly to these cloud storages you can save significant amount of time and disk space. At last, solution is available for no fee, which is definitely an advantage.
Imagerecycle.com is a serious compression tool with bunch of functions available for a user. It is really a valuable asset as there are completely no limits either for number of images to upload and for size of each image.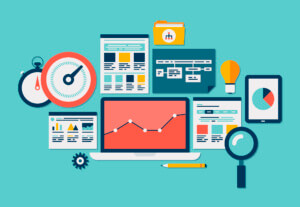 However, you cannot download files in zip format and save those directly to Dropbox. Alt hough, these options are valued by users, there are enough functions to compensate any inconvenience. First of all, it is not necessary to upload image to service – you can just give an URL on it and it will be compressed – time saver option, isn't it? You also can use Page Optimizer function which allows you to optimize all content that exists on webpage without parsing or downloading it. Even more functions are available to service users after signing up for a trial version and moreover you can use all functions of a pro account for free for 15 days. Although, you only can compress maximum of 100 Mb of images – which is fairly enough to test this tool decide whether you want to subscribe to paid version.
Imagesmaller is a regular online compressor with a disappointing limit of 1 picture that can be compressed at a time. However, there is also a limit of 50 Mb for each file to be compressed – which means you are likely to fit that limit. It is a free tool with no Dropbox integration or a subscription fee. All of these mentioned above make this service good enough to use for compression of a single file at a time. You won't be satisfied with this tool if you are a webmaster, however, you surely will get file properly compressed if uploaded.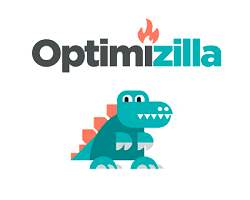 Smart and easy – two words that fully characterize Optimizilla compression online service. The thing is once you take enter Optimizilla you see that everything is very functional and simple. There is an upload button which as you can see gives you an opportunity to upload many files simultaneously – up to 20 to be specific. Once you choose photos to upload to the service you can use your mouse to drag a bar and set compression rates – very thoughtful. When the images are processed and compressed you can download those to your computer in a zip file – an archive that is also compressed and contains compressed images. The service is delivered completely free, however, there is no integration neither with Dropbox or GoogleDrive.
Kraken is a very advanced web-tool for image optimization. It has numerous compression options to choose from – options are derived based on the rate of compression – from the mildest to toughest, so choose carefully.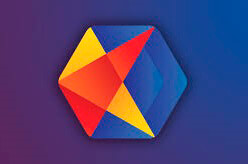 Tool can also be used to compress file after you enter its URL or you can compress whole webpage – which can be done in a couple of minutes. All of these wonderful options are available for free if you subscribe to free plan with some limits – 100 Mb of overall compressed files and each file should not exceed 1 Mb standard size. For me that's enough for any user to test this tool. There are also options for uploading – you can either upload images from your computer, you can upload a zip file containing images to compress or you can benefit from service being integrated with GoogleDrive and Dropbox – so you can drag photos from these services in a click. After images are compressed PRO users can store those at kraken storage which is very convenient.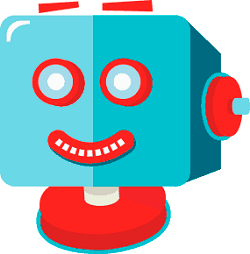 Shortpixel is a neat service designed to make webmaster happy by helping them to compress images. Service has an advanced compression tool with enabled preview – once you upload image you can see there is no difference in visual appearance between original and compressed file although file itself takes almost three times of less space (compression rate depends on size and dimension of image. It is actually paid service with advanced subscription plan. However, you can use ot for free – the limitation for free users makes no more than 100 images per month and each file mustn't exceed 10 Mb size limit. There is a prompt support service which can be barely needed by you as service is so user-friendly and intuitive that even a beginner use can cope with using it without any help. Unfortunately, there is no integration with Dropbox or a zip downloading option implemented. Still, this service remains to be valuable for webmasters and those who need bulk compression on a permanent basis.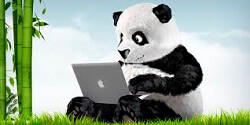 TinyPNG is a compression service designed to allow you make mass compression for files with size less than 5 Mb each. this limit allows you to get this splendid service for free and get all your images compressed in several minutes. The best thing about TinyPNG is logging in. You only need to enter your email address and afterwards you get link on your email which allows you to log in automatically. Isn't it great and easy. Apart from being valuable and functional service website also has nice design which you can evaluate. By the way, compression rate is rather high among all other services. Summing up: Make the access to your website easier and faster with online Image Optimization Services.