Social Login for Your Membership Website
Supsystic Team presents Social Login feature of Membership plugin. It is great solution that allows your users sign up/in to your membership site in a single click. Social Login feature was developed as PRO extension in Membership Plugin by Supsystic.
Why to Implement Social Login Feature?
Below are the pros of using this extension:
Facebook and Twitter front-end registration/login
Logging in and registration becomes easier and faster for user
User doesn't have to set up new password or login for your service
Not having this feature makes your website looking outdated when comparing with your competitors
One more reason fair for membership site constructed with Supsystic plugin – this feature is a logical addition for Social Network Integration extension of Membership plugin.
When extension is used, it makes your website more user-friendly and socialized as it makes user-experience more comfortable. One more positive effect from adding this feature is improved account security. Any other person can get an access to user's profile on your site only in case Facebook or Twitter accounts were hacked which is hardly realized. It has to be mentioned that Social Login is fully customizable when it comes to design and below is the example of how can it look like.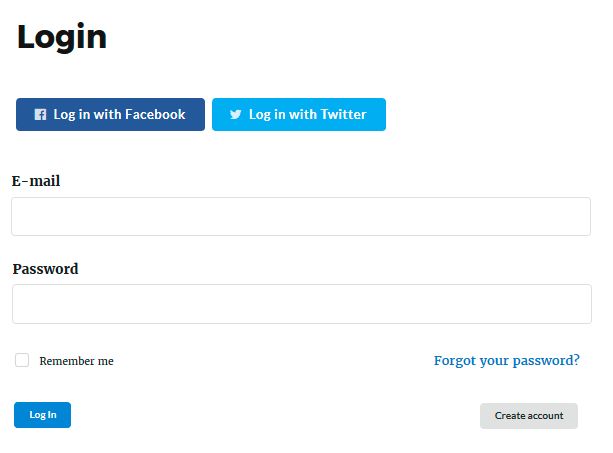 Use Social Login and other useful extensions for constructed on Membership Plugin by Supsystic website to improve its usability and user-engagement. Enjoy Membership Demo site with Social Login feature.