Successful Sales Via Membership Site
When launching Membership site it is hard to choose right business model for your resource. This is the reason many fresh and useful membership sites fail to succeed. Choosing your content focus is a critical business decision, as the focus you choose pretty much dictates your chances of success with a subscription website. However, more serious than the focus on content for a subscription website is the business model. It's necessary to know the most ideal business model(s) for publishers, to be able to develop your strategic plans for CAROTME (content, audience, revenue, organization, technology, measurement, and economics). Not considering the subscription website business model is a major mistake some publishers make.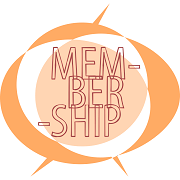 Most publishers have a network of websites which defines and determines the organizational architecture required for a 21st century media company to compete effectively and profitably. A website network represents the product portfolio of a publishing or media company. The network architecture comprises a free, rich content, portal relationship that is surrounded and feeds traffic to one or more marketing satellites, where the users can be monetized.
Portal Subscription Websites
A portal content business model is a free subscription website that aggregates content from multiple sources. Portals are intended to build and feed an audience; they are specifically designed for organic SEO marketing, email marketing, list building, and lead generation. Portals publish content for free in a blog-like format, and give away free products in exchange for an email address. The names collected through the portal content business model are used to increase revenue through a magazine content business model and other content business models like events, books, and courses.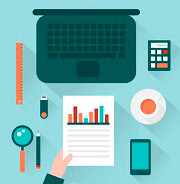 By far the most widely used subscription website content business model, portals generate value from both the users and the sponsors. When a publisher is ad-driven, sponsors pay money while users pay not with money (usually all portal content is free) but with time and information. They spend time viewing web pages, emails, and RSS feeds, thus creating advertising inventory that can be used to sell the publisher's products (internal advertising) and/or sold to third party sponsors (external advertising) on a CPM (cost per thousand), CPC (cost per click), CPA (cost per action), or other sponsorship basis.
Freebie Subscription Websites
They offer free guides, reports, or whitepapers (think "small books") in exchange for a user's email address. Freebie websites are created to provide a strong incentive for a user to provide his or her email address in exchange for getting free content. Freebie websites generate value by generating leads. In order for a user to access the content on a freebie website, he or she must enter a valid email address. These leads may be used by the publisher to promote its own products and services and may also be delivered to one or more sponsors. To generate the traffic for a freebie website, a publisher can use paid search.
Magazine Subscription Websites
The magazine content business model is set up to build subscriptions for a related print or digital magazine and to provide access to issues of the magazine. When the internet dawned, it was one of the first subscription websites invented, as mass media magazine publishers quickly jumped on the bandwagon.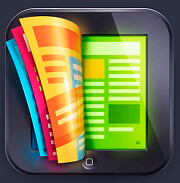 A website is only a magazine website if the user can view or download an issue of a magazine – one that is linear and periodic, has pages and a regular frequency, and can be viewed in HTML, downloaded as a PDF, or downloaded to a mobile device. Many people refer to any website that carries a legacy magazine brand and magazine content as a magazine subscription website; however, if the content is not organized in a magazine format and issues cannot be viewed or downloaded, it doesn't meet the basic criteria of being a magazine subscription website.
Advisory Subscription Websites
An advisory subscription website, often set up for newsletters and formerly referred to as such, is set up solely to sell subscriptions for a print – or, even cheaper to produce, digital – advisory service, often in the form of a newsletter. An advisory subscription website is commerce-based, with an overall objective of increasing product sales and providing customer service to existing subscribers. These sites are fairly simple: Usually the home page consists of a free area, with content that focuses on the benefits of becoming a subscriber to the related publication – a sales letter – and conversion architecture where a visitor can subscribe. Some advisory sites have a password-protected private area, where paid subscribers can view an HTML version of the current issue of the print or digital advisory or download it in PDF format, as well as access and/or download back issues and other premium content. Like all premium models, an advisory website is typically paired with an affinity (free) model like a portal or community which promotes the advisory website. The advisory website does not produce any free content, so the heavy lifting of SEO and social media is left up to their affinity site. Editorial staff can be minimal, though each writer must be an expert in a specialized field, rather than a generalist as many magazine editors and writers are. While easier and cheaper to publish than glossy magazines, advisory newsletters, particularly those in the investing space, have always commanded higher prices than even the fattest consumer magazine, where the urgent need to maintain advertiser rate base led over the decades to insanely low prices for a year's subscription. Thus an aspiring publisher, with expertise in a specific field, can most easily jump into the advisory space.
Club Subscription Websites
A club website is a powerful content business model that provides paying members with access to multiple products and benefits. Club websites are sometimes used to create a community where people with similar interests can learn and digest content. Some club websites also allow members to share and exchange goods or services through member profiles.
At a minimum, publishers with club websites typically provide access to the club through a central member login, where the member logs in and can read a magazine, browse book content, or watch video content. The publisher may sell each product individually on their site through a magazine content model, book content model, or course content model, but with the club, they bundle all products together with a universal-access membership.
Course Website Business Model
Years ago, many publishers thrived by producing loose-leaf print training services that were typically membership-based. Today, those print training products have been replaced by the course website business model, now with the ability to not only produce their own training videos and other 21st-century materials, but to create custom portals for corporations to produce their materials and upload them.
If a publisher has a course content business model, they may create a single course or collection of lessons or activities that the user can mix and match to create his or her own course. However, the publishing frequency, unlike a magazine, could be relatively low. Niche publishers have a great opportunity in learning since the kind of information these audiences need is not provided widely. Consumers increasingly turn to trusted brands and publishers to find the information that can make a difference for them professionally or personally.
There are a lot of methods to sale via Membership site and our Membership plugin allows you to try them. With Membership WooCommerce addon equips you and your clients with all needed tools and option tabs for selling/purchasing online. With Membership ECommerce addon you can create online community easily with restricted content or products, setup fees, membership levels and dripping content. Try DEMO site. Also check all extensions of Memberhsip plugin by Supsystic here.