Best WordPress SEO Plugins To Make Your Blog Search Engine Optimized
WordPress is a versatile platform that you can use for almost anything. But to take full advantage of its potential, you must use some plugins. Are you looking for the best WordPress SEO plugins? If so, then this is the right article for you. This blog post covers some of the best WordPress SEO plugins on the market today. We'll also talk about what makes them great, what they can do for your site, and a few things to remember as you choose the right plugin for your WordPress website.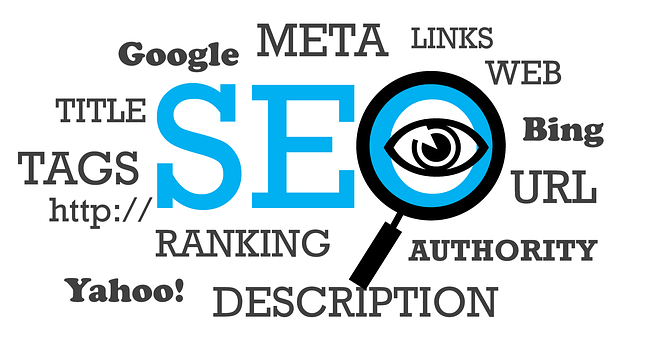 What Are SEO Plugins For WordPress?
SEO plugins are one of the most powerful tools for increasing your website's search engine rankings. They allow you to take control over the process of optimizing your site for search engines. These plugins come in a number of forms. Some are designed to help you optimize your site's internal architecture, while others focus on external factors like link building and content creation. Even though SEO plugins are useful in their own way, some plugins are more specialized than others. The best WordPress SEO plugins will also help you with on-page and off-page optimization. This is a big plus if you want your site to rank higher in Google's search results.
Do You Need SEO Plugins For Your WordPress Website?
As we've seen, WordPress is a great platform for creating websites. It has many useful features and plugins to help you manage your site more effectively. But what about SEO? Do you need to use a plugin to optimize your site for search engines? Well, the answer to this question is yes. You can do basic on-page optimization without plugins, but some tasks are much easier with the right tools. For example, you need a plugin if you want to optimize your post titles and meta descriptions or create internal links between pages on your site.
What Are Some of The Unique Benefits of SEO Plugins?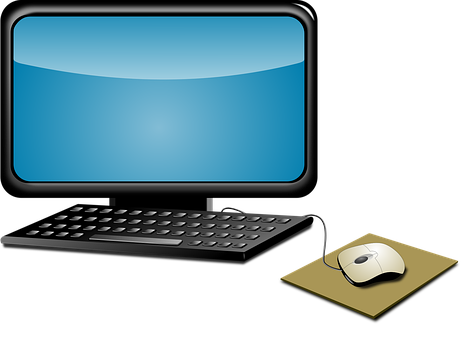 There are many reasons why you should use a WordPress plugin for SEO.
You can do on-page optimization without learning HTML code or manually editing each page.
Plugins usually have several settings and options, giving you more control over your site's appearance and performance in search engines.
Many plugins also provide extra features like social media sharing buttons, contact forms, etc.
Here are the other benefits that come with WordPress SEO plugins:
Improve Your Rankings
The ultimate goal of any online business is to rank high in search engines and get more traffic. The more traffic you get from organic search, the more profit you make from your website. A great plugin will help you improve your rankings by making changes on your site that are necessary for websites with good SEO practices.
Make More Money
If you have a thriving blog with good content and excellent links, then it is easy for people to find what they're looking for on Google or other major search engines. When someone types in "best WordPress plugins," they will be able to find your blog at the top as a result of all the hard work that went into creating it. These WordPress plugins will also help you make more money from your WordPress website.
Get More Traffic To Your Site
Most bloggers want more visitors coming through their doors. This ultimately leads to making money through advertising dollars earned from those visits. A nice plugin can help increase these numbers dramatically over time as long as there's enough effort put forth beforehand.
Build Your Brand
If you're looking to build your brand, a plugin is the best way to do so. It's a great way to showcase what you're all about and what services or products you provide. This is important if multiple bloggers are trying to compete with each other for the same audience.
Promote Your Expertise
You can also use your plugin to showcase your expertise. This will help you build the authority and credibility many people want. You can also download this top WordPress social share plugin to help you grow your brand.
It's a Good Way to Test The Waters
If you're looking for ways to see how well your blog is doing, using a plugin is one of the best ways to go about it. You can get a feel for what works and what doesn't regarding SEO, content marketing, social media shares, and more. All this is to say that a good plugin can make or break your website in many ways. The right plugin will help you with SEO, increase traffic, and keep people coming back for more.
How Do You Choose the Best SEO Plugins For WordPress Websites?
The first thing you should do is consider your needs. Are you looking for something that will improve your SEO? Do you want to increase traffic to your site? Do you need help with social media shares or backlinks? These things are key to taking your business to the next level, so choosing the right plugin is essential. Here is a checklist to help you choose the right plugin:
Does it improve your SEO?
Does it help with traffic to your website?
Is it easy to use? Can I easily add my own content or customize existing pages as needed?
Does the plugin have a user-friendly interface, or do I need technical skills to make changes?
Does it include social media sharing buttons?
Is there a free or paid version?
How often is the plugin updated?
Once you have chosen a plugin that meets these criteria, you should install it and check that everything is working as expected. If there are any problems, contact the support team for help. A good support team usually responds to customer queries within 24 hours.
What Are The Best WordPress SEO Plugins For 2023?
The following are the top WordPress SEO plugins for 2023. Whether you're a blogger or a website owner looking to increase your traffic, these plugins can help you do that in a variety of ways We will go over some of the best WordPress SEO plugins so you can get started on your blog. Let's look at what they do and how they can help you.
All-in-One SEO Pack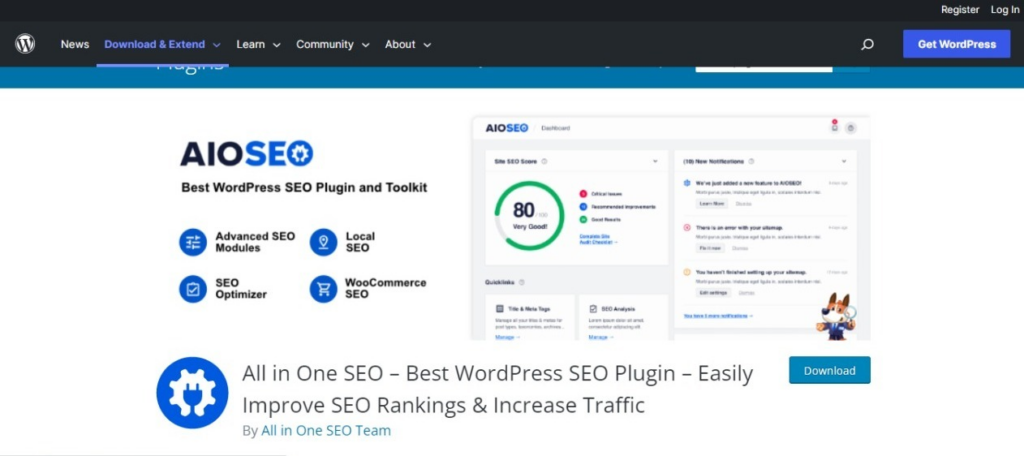 With over 3 million users, All-in-One SEO Pack is one of the most popular plugins in its category. It's free, easy to use, and works right out of the box. What more could you ask for? The plugin itself doesn't do everything to be done when it comes to SEO, but it does enough that most people won't need anything else. All in One SEO Pack is great if you're just starting out with your website or blog and don't know what SEO is yet. You can use it to give yourself an edge over your competition by getting the basics down before moving on to more complicated and advanced SEO techniques. The only downside is that it doesn't have all the advanced features that other plugins do. For example, if you want to do advanced keyword research or find the best way to write your content to rank higher on Google, then this isn't the plugin for you. Here are some of the features that the All in One SEO Pack has:
Local SEO
This plugin will help you to optimize your website for local search. If someone searches for something like "best restaurants in my area," then your site will be listed at the top of the search results with all other businesses in your area. This can be a great way to get more traffic from people looking for local businesses and services. You can also download our Easy Google Maps plugin to help you with your local SEO campaign.
Rich Snippets Schema
The plugin will help you create rich snippets, a way for Google to show more information about your website in search results. Some of the most common types of rich snippets include reviews and ratings.
On-Page SEO analysis
This plugin will help you to analyze your website for on-page SEO problems. This is one of the quickest ways to find errors and fix them before they cause any problems with your rankings.
Smart XML Sitemaps
The plugin will help you create an XML sitemap, a file that helps Google and other search engines find all of the pages on your website. This can be a clever way to ensure that they index your content as quickly as possible.
Video SEO Sitemaps
The new feature allows you to create an XML sitemap for videos on your website. This map's main benefit is that it allows you to get videos indexed more quickly. It also makes sure that people searching for the videos get them. The other key features of the All In One SEO Pack include:
Social media integration
Link assistant
WooCommerce SEO
SEO audit checklist
Redirection manager
Google news sitemaps
Robots.txt.Editor
Yoast SEO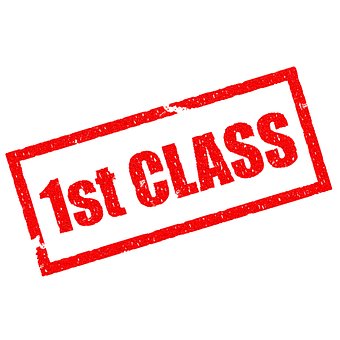 Yoast SEO is a powerful tool for anyone who wants to optimize their site for search engines. It is easy to use and can be used by both beginners and experts alike. This plugin is available in a free version that provides all of the basic functionality. The advanced version allows you access to a premium SEO pack, such as a keyword research tool and an internal link manager. The plugin includes a variety of tools that allow you to easily optimize your website for search engines. Yoast SEO helps you write better content, choose the right keywords, and ensure that your site is structured properly for optimal indexing. It can also boost social media engagement on Facebook and Twitter. This WordPress SEO plugin is constantly updated to ensure it's compatible with the latest search engine algorithms. It also has an active community of users who can help troubleshoot any issues you may encounter. When using this plugin, you can rest assured that your site will be optimized for the search engines. The SEO audit tool is especially useful for those who are new to SEO and want to ensure they're optimizing their content correctly. Yoast SEO also integrates with SEMRush for additional SEO insights. You can also use this plugin within Elementor to customize SEO settings for each individual page. This plugin is a must-have if you want to take your WordPress SEO to the next level.
SEMRush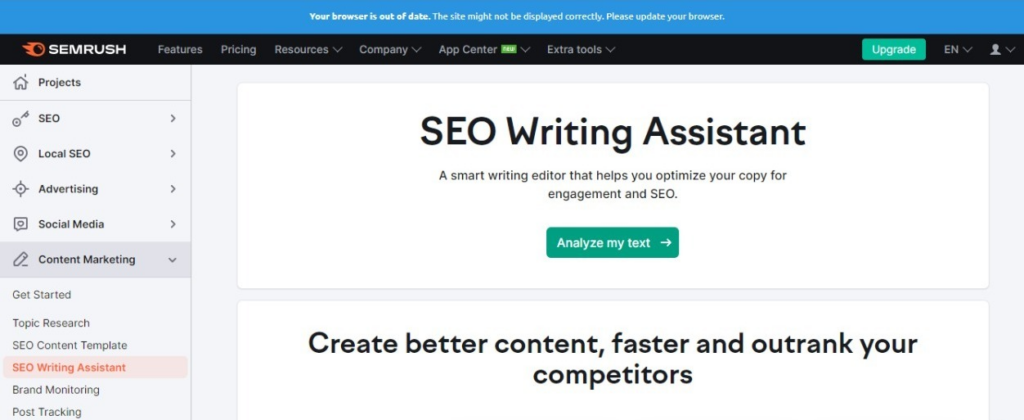 SEMRush is an all-in-one SEO toolkit for WordPress. It provides you with a comprehensive overview of your site's performance in organic search, including keyword rankings and competitor analysis. You can also use this plugin to set up Google Ads campaigns and monitor their performance over time. If your business relies heavily on organic search traffic, then this plugin should be a staple in your marketing stack. The downside to SEMRush is that it's a little bit more expensive than some of the other SEO plugins on this list. But if you have the budget for it, then it's definitely worth checking out. The good news is that SEMRush offers a trial version of the plugin that you can use for free. You can test out all of its Pro features and decide whether or not it's worth upgrading to the full version. SEMRush's features include the following:
Keyword Magic Tool
This feature helps you find long-tail keywords you didn't know about before. It shows the number of searches for each keyword. The feature also gives a range of estimated clicks per month for you to see how valuable it is to your business.
Domain Overview Tools
This feature gives you a snapshot of your competitor's SEO strategies, including their most popular keywords and backlinks. You can even see the traffic each keyword generates so that you know which ones are worth focusing on.
Link Building Toolkit
The feature helps you build links to your website. It also includes premium tools that allow you to find websites that link to your competitors and reach out to them for a backlink. You can also use the toolkit to find relevant blogs within your niche and submit content for guest posting.
Tech and On-Page SEO
This top feature helps you optimize your website for search engines, including an on-page SEO checklist, a link checker, and a page analysis tool. You can use these features to find out what's wrong with your site's code and then fix the problem. SEMRush plugin also helps you optimize your website for local SEO, including a geo-tagging tool and a sitemap generator. You can use these features to add place data to your site, making it easier for people in your area to find you when they search online.
RankMath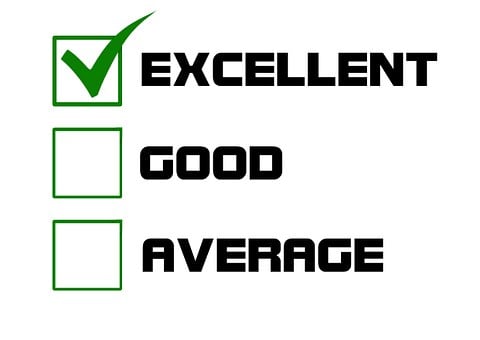 Rank Math is a plugin that lets you customize your WordPress site's content in order to improve its ranking on search engines. There are a lot of different settings to play with. Therefore, it can be overwhelming at first. However, it's worth learning how to use this plugin because it can help you get more traffic from Google and other search engines. RankMath gives you a lot of control over how your content is displayed on search engines. You can customize the meta description and title tags, add canonical URLs and no follow links, and create 301 redirects. These are all important SEO features that can help improve your site's ranking in search results.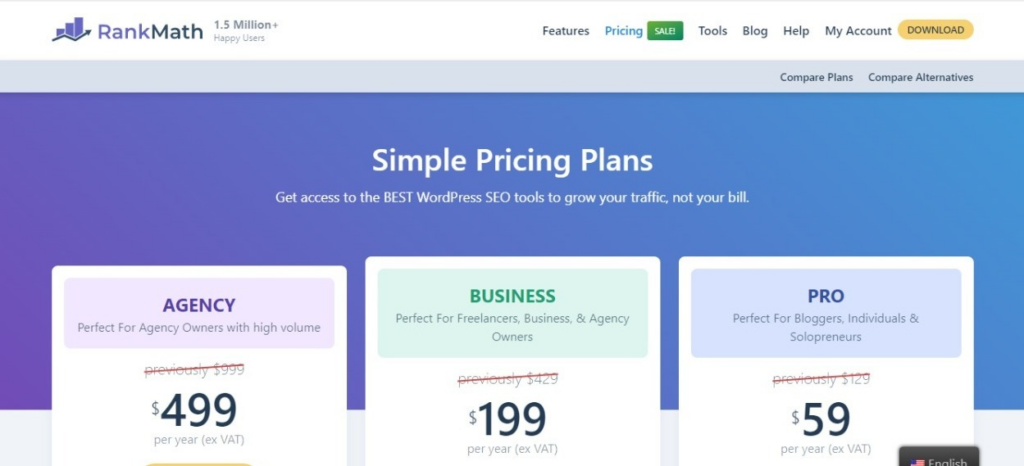 You can also use Rank Math to be 100% sure you're creating high-quality content. The plugin will tell you if your title tag is too long or short, if the description doesn't have enough keywords, and so on. This way, you don't have to worry about making mistakes when optimizing your site for Google. Rank Math has a lot of different settings that allow you to customize how your content appears in search engines. For example, it lets you choose how many social shares are required before a post goes live on your blog and what kind of metrics need to be met before publishing an article. Overall, Rank Math is a top WordPress SEO plugin that makes it easy for you to optimize your site for Google. It's free to download and use, but some premium features are only available to paid plans.
Ahrefs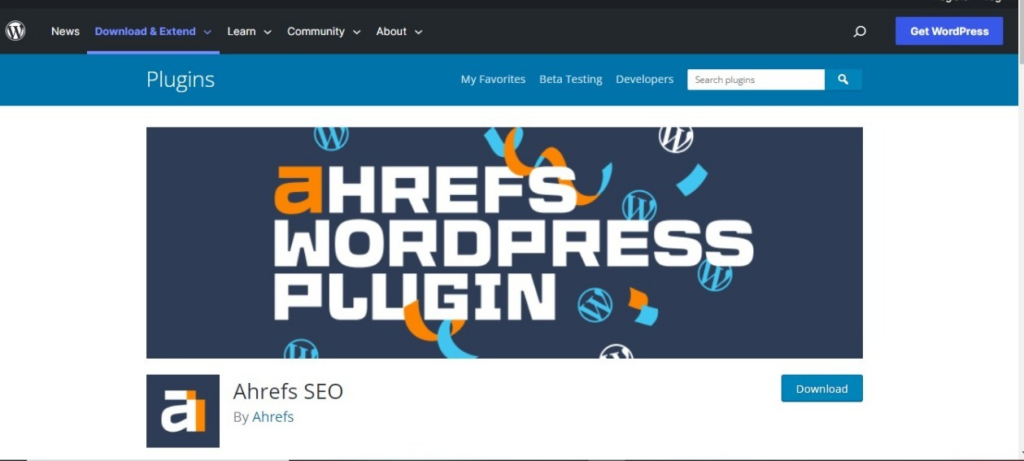 Ahrefs is another great SEO plugin for WordPress. It offers many features, including keyword research tools that allow you to find the best phrases for your site and track how well it performs in search engines. You can also use Ahrefs to monitor your competitors' performance and determine what strategies are working best for them. This plugin comes with an organic traffic tool that shows you how many visitors come from search engines each month. Ahrefs is a unique choice for SEO because it's an all-in-one plugin that allows you to track your website's performance and find new ways of growing your traffic. Aside from providing you with a multitude of features, Ahrefs boasts one of the most lightweight and efficient plugins in the market. The plugin doesn't slow down your site. This is a huge plus for users who want to focus on their content and not worry about page speed.
SEOPress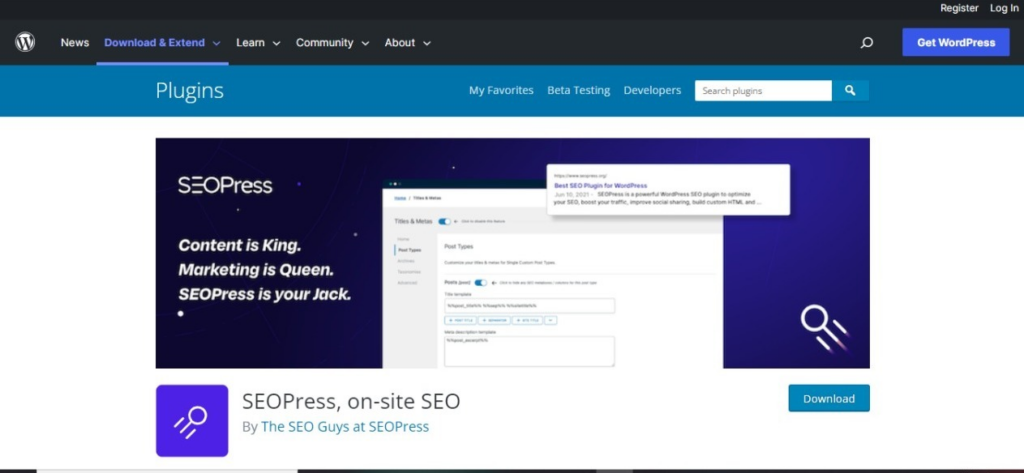 SEOPress is one of the most well-known WordPress SEO plugins. It has a large support community, so you can be sure that if you have any issues with the plugin, it's highly likely that someone else has already solved them for you. If you need more than other SEO plugins offer, SEOPress will give you everything out of the box without requiring any additional settings from your end. The plugin also comes with an excellent widget interface that allows users to efficiently manage all their SEO tasks in one place. Here is why you should consider using SEOPress for your WordPress website.
Save money
In this day and age, every penny counts. If you're not using the right SEO plugin for your WordPress website, then it can cost you more money than you think. This is because most of the free plugins in the market today only offer basic features that won't help improve your website's ranking on Google.
Save time
Since you're already spending time managing your WordPress website, why not spend that time wisely? Using the right SEO plugin for your WordPress website can help save you a lot of time since it comes with features that allow you to perform all SEO-related tasks in one place.
Trusted
More than 250,000 websites use SEOPress to power their website.
Content analyzer
SEOPress has a content analyzer that helps you find any issues with your content. The plugin provides suggestions on how to fix any problems. It ensures your website is optimized for search engines. This plugin even allows you to create sitemaps of your website and submit them to search engines so they can easily crawl the maps.
Metadata Editor
The WordPress plugin allows you to edit your website's metadata. This helps search engines find your website and understand what it is about. It also allows you to add keywords, meta descriptions, titles, and other information about your content. The free version offers an editor with all the necessary features, but it's pretty basic. If you want more advanced features or just want to support this plugin, then consider buying the Pro version.
Schema Pro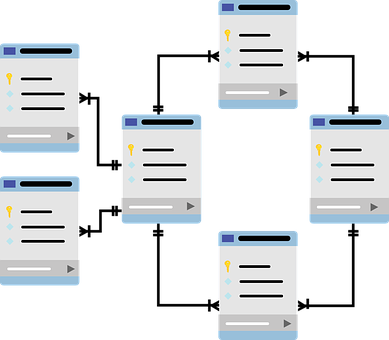 Schema Pro is a plugin that lets you add structured data to your WordPress site. Structured data is information that can be interpreted by search engines and other applications, such as Google's Knowledge Graph. It's used in SEO to help search engines understand what your content is about and how it should be displayed in search results. For example, if you have a recipe website, then adding schema might let them show the ingredients in their recipe cards or allow users to click on specific steps while they read an article.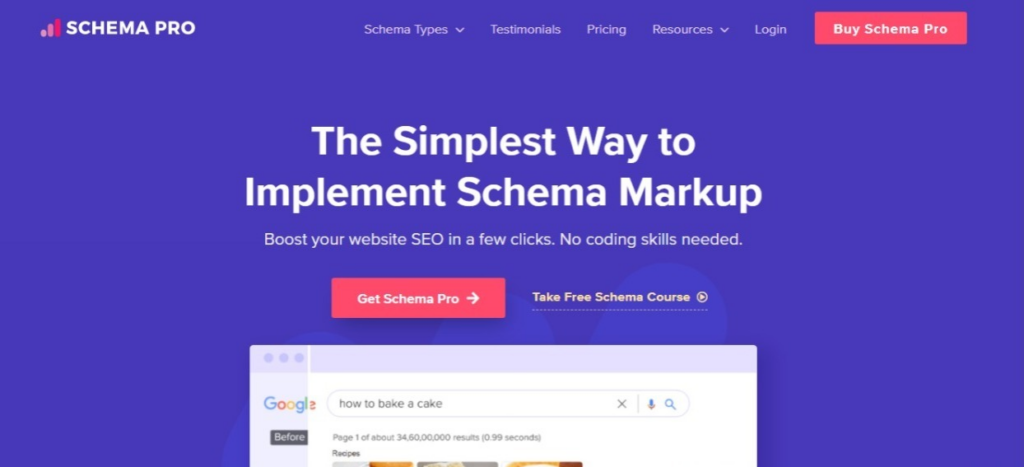 Schema Pro is a great plugin for creating content that uses structured data, such as recipes, events, or products. It has a ton of features, like adding breadcrumbs and rating stars to help your website get found by search engines. This plugin also allows you to add schema data to any post type, including pages and custom post types. With Schema Pro, you don't need to add schema to each individual post. You can create a page template that has all the schema data in place, so you don't have to do anything when creating new pages. Schema Pro plugin automates a lot of the work required to add schema markup to your site, which is a huge time saver.
Redirection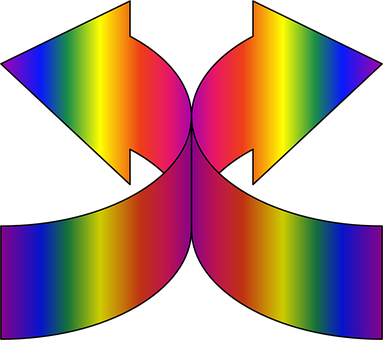 This isn't your everyday SEO plugin —it's a plugin that allows you to create complex redirects. Redirection lets you set up rules for redirecting any URL on your site, including custom post types and taxonomies like categories and tags. Redirection is great if you create a blog with separate URLs for each post. The simple plugin allows you to redirect users from one page on your website to another. This is useful for setting up 301 redirects, so search engines know when you change URLs. The plugin is also useful for setting up 404 pages. These are pages designed to display when a user tries to access a page that doesn't exist.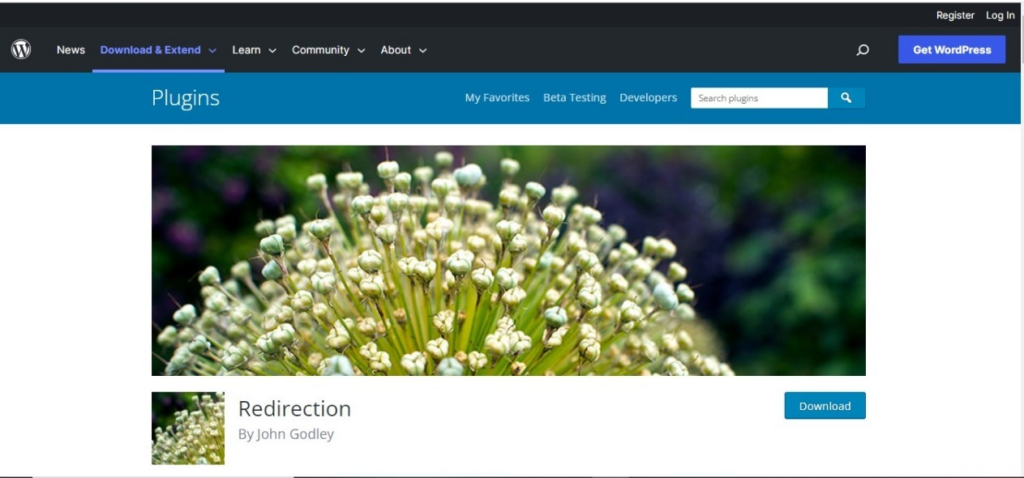 By keeping track of 404 errors, you can find pages that aren't working and fix them. This redirect manager makes your website more user-friendly and search-engine-friendly, which is good for SEO. It's also a good way to ensure your website stays consistent and up-to-date with its URL structure. The SEO benefits of a redirect manager are undeniable. Having a redirect manager on your website will help you make sure that search engines know where they should point to when someone searches for something. This free plugin makes your website easily accessible and usable for users.
SEOquake
SEOquake is a free SEO plugin that will help you find out if your website is set up properly for search engines. It shows you the current status of your website and how it compares to other sites on the internet. SEOquake plugin can be used with any WordPress website, whether a business site or an online portfolio. This WordPress SEO plugin comes in handy when you're trying to figure out what needs to be changed for your website to be more search-engine friendly. Its On-page SEO audit tool is the most popular feature. It will show you if your website has all of the right keywords, how many links are pointing to your site and where they're coming from, and much more.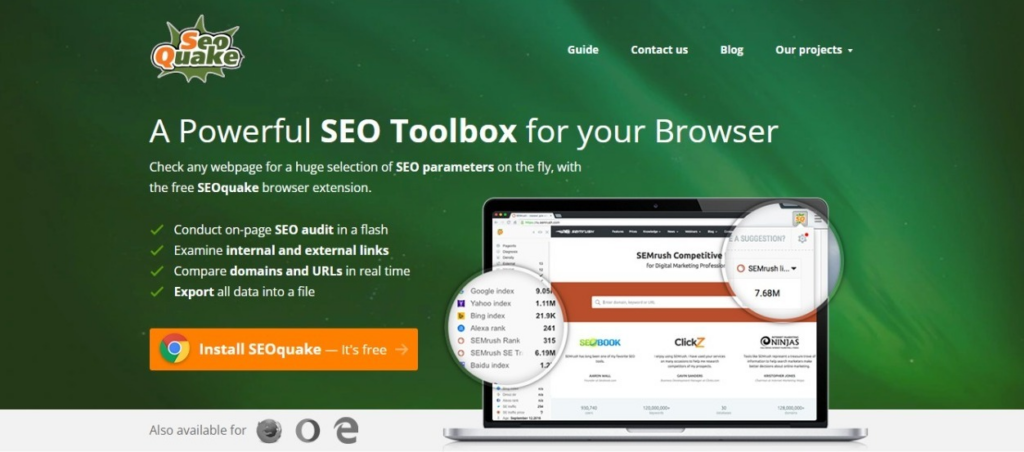 You can also use this tool to compare URLS and domains and get a breakdown of the SEO ranking of each page on your site. SEOquake is a free tool that's easy to use and should definitely be part of your digital marketing toolkit. Its Chrome extension is particularly handy because it allows you to check the SEO of any page on the fly. Just click on the extension icon in Chrome, and you'll see all of the data that you need. WP Rocket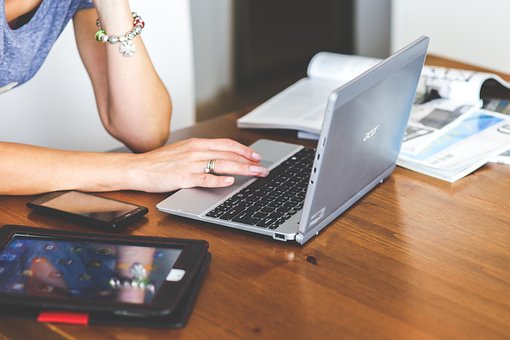 Website performance is a critical part of SEO. If your website loads slowly, people will leave before they can see any content, let alone search for anything on your site. WP Rocket is one of the best tools for optimizing WordPress sites and ensuring that they load as quickly as possible. It's easy to install and configure, but it also provides a lot of data you can use to improve your site's performance. The best part is that it integrates with Google PageSpeed Insights to see how your site scores before and after implementing the changes WP Rocket recommends.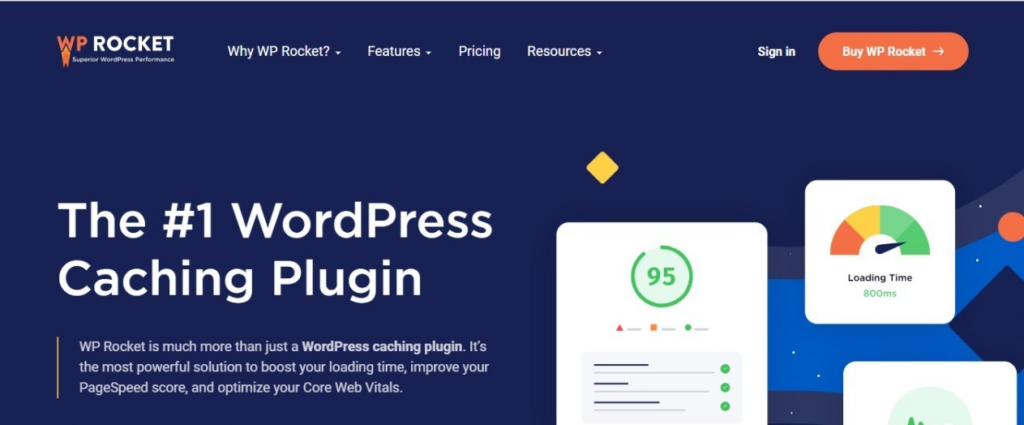 This caching plugin will improve your website's performance by caching static files and reducing server load. It also compresses all of your HTML, CSS, JavaScript, and images to make them as small as possible without sacrificing quality. Any website owner can use this plugin to minify and compress images on upload or whenever you update them in the future. If you want to make sure your website loads as quickly as possible, then this plugin is a must-have. It automatically scans your site and suggests changes you can implement to speed up performance. The following is an extra WordPress social share plugin that will also help you drive traffic to your site.
W3 Total Cache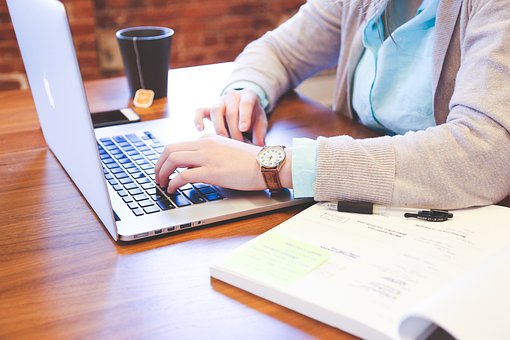 W3 Total Cache is another caching plugin that will help you improve your website's performance. It works by storing static files on your web server and serving them when someone requests the content. This reduces server load and speeds up page loading time. Like WP Rocket, W3 Total Cache also has a paid version that gives you access to more features. If you want to take advantage of the plugin's full capabilities, it's worth considering upgrading. The main reason why you should use this plugin is to speed up your website. If you want your site to load faster, then W3 Total Cache is a good option. It is feature-rich and has a wide array of options. You can use it to optimize your site, improve server performance and reduce page load times. It is also compatible with most WordPress themes and plugins.
Broken Link Checker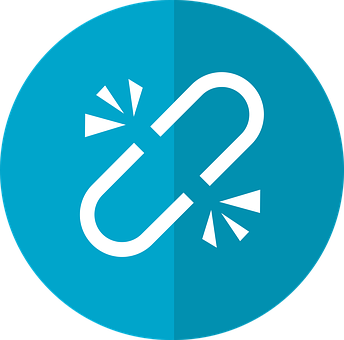 Broken links are a big problem for any website. They hurt your SEO and can damage your brand's reputation. To avoid this, you must regularly check if there are any broken links on your site. There are many ways to do this manually, but it's time-consuming and prone to human error. A better solution is to use a plugin like Broken Link Checker. This plugin will scan your website for broken links and then let you know which ones need fixing. Broken Link Checker is equipped with a variety of advanced features that make it easy to use and effective. It can find broken links in almost any kind of website, including blogs, eCommerce sites, and forums. The plugin also has a built-in link checker tool that can tell you how many pages on your site contain broken links.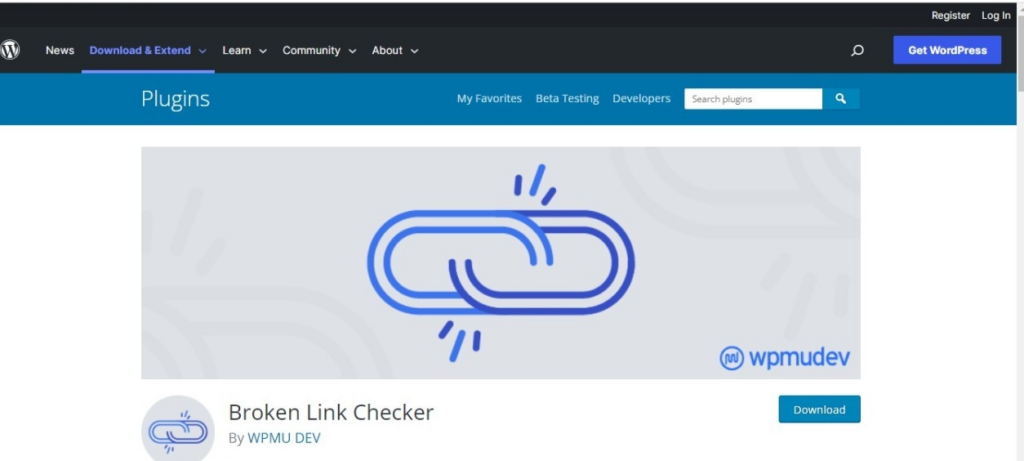 Similarly, you can use this plugin to check for broken external links on your site. Broken Link Checker is a great tool for any website manager. It can help you find broken links and fix them before they become an SEO issue. Once you have found all the broken links, you can then go through them one by one and fix them. If you are doing this manually, it can take time to locate and repair each link. While on it, Broken Link Checker prevents you from losing your SEO rankings by stopping search engines from crawling pages with broken links. This plugin is great if you have a large site with lots of content and want to avoid broken-link problems.
WP Meta SEO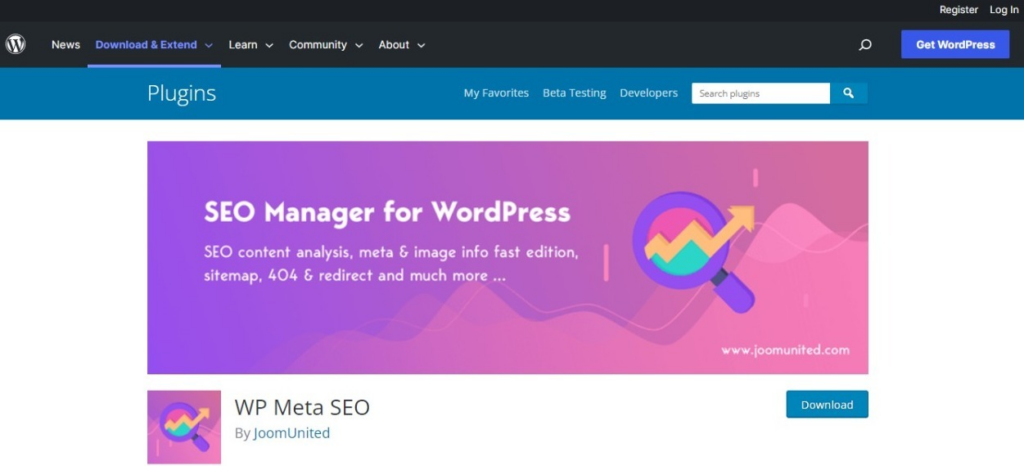 WP Meta SEO is a plugin that will help you optimize your site for search engines. You may use this plugin to add meta descriptions, keywords, or titles to your site's content. It also allows you to change the permalink structure of your content so that it is more search-engine friendly. Both beginners and expert SEO users can use this plugin as it boasts simple settings, allowing anyone to make changes without having any technical knowledge. The plugin also has a lot of other SEO-related features, such as:
Breadcrumbs generator
Bulk meta editor
Internal broken link checker
Sitemap generator (both HTML and XML)
Canonical URL management
Therefore, WP Meta SEO is a must-have plugin for any WordPress site. If you are looking for an easy way to add SEO to your website, this is the plugin for you.
SEO Framework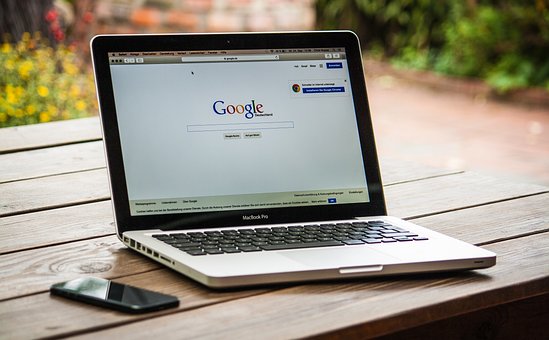 SEO Framework is another top SEO plugin for WordPress. It has a lot of useful features and is easy to use. This plugin is compatible with all versions of WordPress, including the latest version. It allows users to manage their site's SEO through an easy-to-use interface. SEO Framework plugin helps you to optimize your site for search engines, increase traffic and make more money. It enables you to add rich snippets, meta descriptions, titles, and more. The plugin also helps you with link building, social media optimization, and many other SEO-related tasks. Over 100,000 people use the SEO Framework plugin to improve their sites' SEO. It is one of the most popular and best-reviewed SEO plugins for WordPress. The plugin is actively developed and updated by the developers, so you can be sure that it will continue working with new WordPress versions.
Republish Old Posts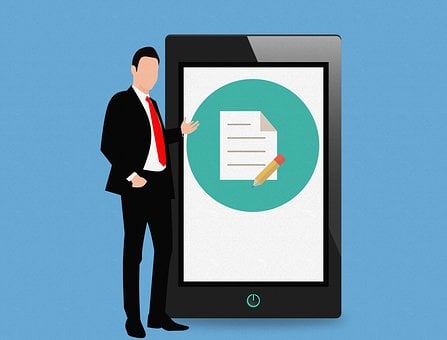 Old posts are still valuable. Often, they are more valuable than newer posts. If your site has an archive of old posts, you should republish them occasionally to keep the content fresh and relevant. You can use a plugin like Yoast SEO to optimize your old posts for search engines and create a new post from the old one so that it shows up in Google's index again. But if you need a tool developed specifically for this task, you can use the Republish Old Posts plugin. It allows you to republish old posts with minimal effort. This will save you time every week when you need to update your site's content. Here is why you should revive your old posts. It:
keeps your site fresh and up to date
can increase your site's search engine ranking and traffic
gives you more content to share on social media
makes old posts accessible to people who missed them when they were first published
Therefore, you should revive your old posts as often as you can. This will allow you to re-promote your content to a new audience.
Automatic Image Alt Attributes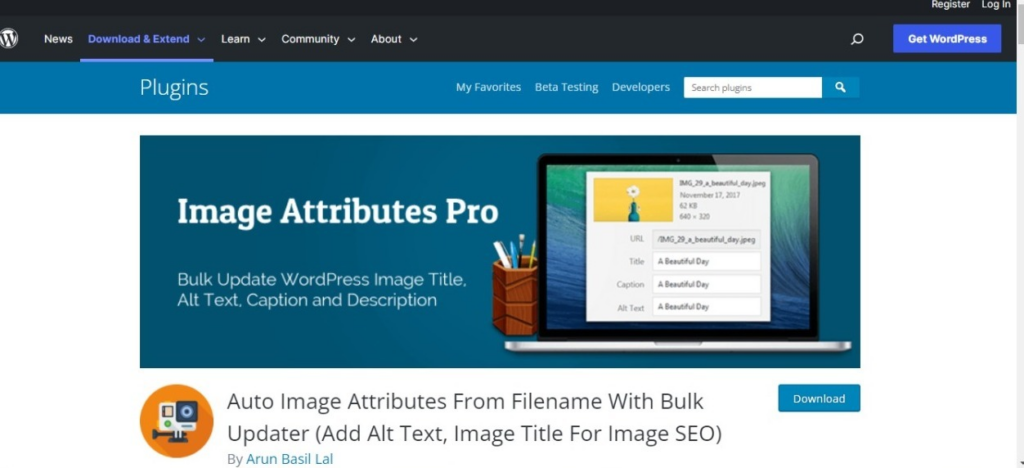 Images attributes are the text that appears when you hover over an image on a website. They are generally used to describe the image and how it is related to the written content surrounding it. This helps with SEO because search engines can use this information to better understand your site's content and index it accordingly. For proper alt attribute writing, you should use a combination of keywords and descriptive text. The keyword should be the first word in your alt attribute, followed by a short image description. For example: "red dahlia flowers" is a good alt attribute for an image showing some red dahlias on display at an outdoor market. Many webmasters overlook the importance of alt attributes, which can result in a loss of traffic. If search engines can't understand your images or figure out what they are trying to convey, then they won't be able to index them properly. This means that even if people do see your image when searching for relevant keywords, they won't click on it because there is no way for them to know what it is about. The Automatic Image Alt Attributes plugin is well-equipped to assist you in creating high-quality alt attributes for your images. It allows you to easily add descriptive text that helps search engines understand the content of your images and display them properly in the SERPs. If you want a WordPress plugin that can help you create image and video galleries for your business, then download our WordPress lightweight Gallery plugin. Generally, the best SEO plugin for WordPress will come with a wide array of features and functions designed to help you optimize your site for search engines. These plugins will also make it easier for you to create high-quality content. This is important for attracting organic traffic from search engines.
Conclusion
In this post, we've looked at the best WordPress SEO plugins to help you make your blog search engine optimized. The first thing you need to do is optimize your content. You can do this by using keywords and adding meta tags to your posts. This will help your posts show up in Google searches. You should also use a plugin that allows you to create custom taxonomies for your posts—this will help people find your content more easily because it will be more organized. And finally, if you want to increase engagement on your site, try using an SEO plugin that lets users comment on posts and share them on social media sites like Facebook or Twitter. Check out some of our best WordPress plugins here.