Aside from images and text, videos are a great way to showcase content on your website. With Photo Gallery by Supsystic, you have the option to upload videos from Youtube, Vimeo and even Self-Hosted videos. 
How to add Youtube and Vimeo video?
1. Open a gallery. In
Images list
  press "
Add images
"

2. Or find "
Add images
" button in the Main settings under the Gallery  thumbnail: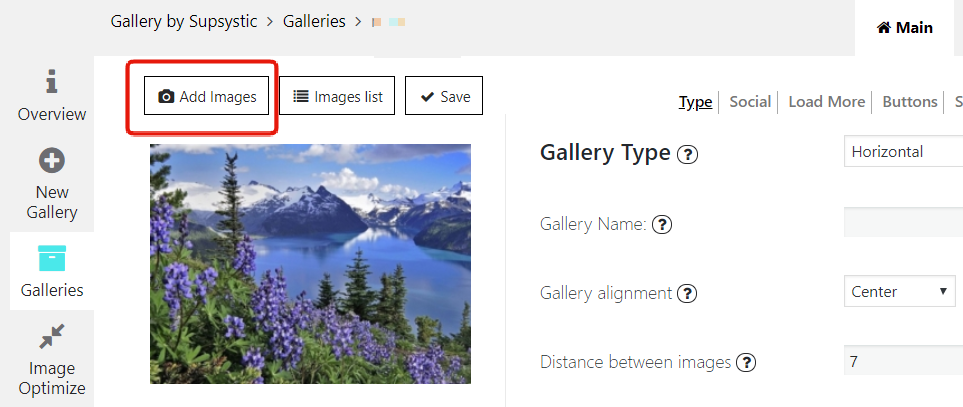 3. Click "Add video"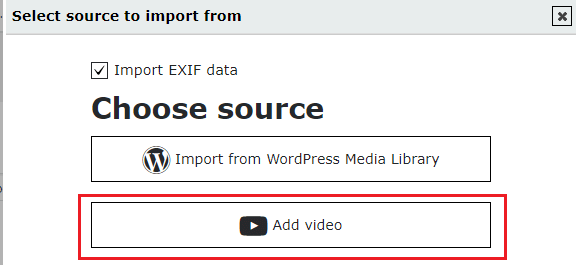 4. Select the source and insert a video link.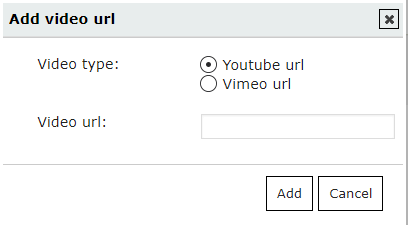 5. As a result, the video will appear in images list. Also, where you are able to change the video thumbnail – just replace the image.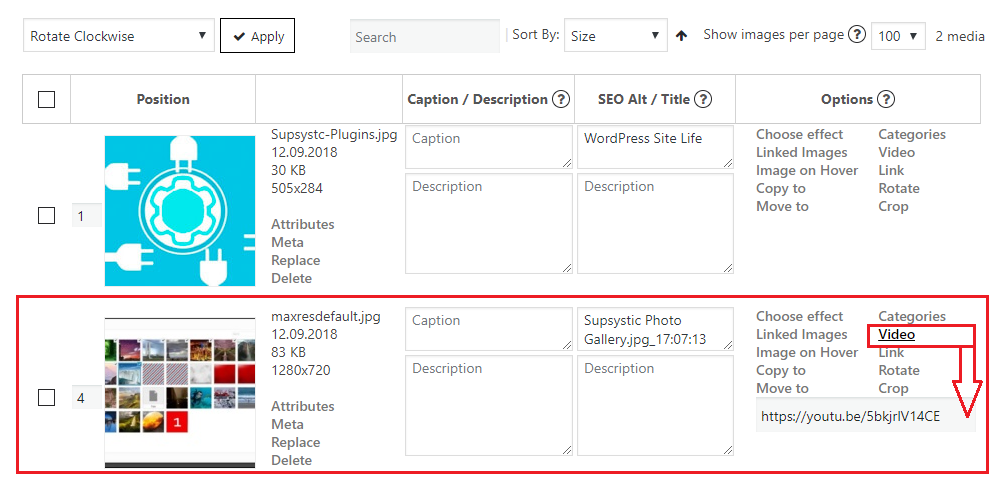 How to add SelfHosted video?
Once you have your video, upload it to the Media library. If your media files are too big to upload through the Media Manager, you will need to upload them to your server via FTP.
Add image to the gallery to use it as a video thumbnail.
Move to this image settings and click Video.
Insert a link to your uploaded self-hosted video.