Data Tables Generator allows users to display not only images and links but the video also.  Attract visitors attention with videos in high quality, full width and best design as well!
Here is two way to add video resources to the table: via WP Media library or insert the Embed Video link straight away from YouTube.
To add great video make data table more interactive and unique, follow these simple steps:
Open the Editor tab in the table settings.
Select the cell for adding a video.
Move to YouTube website and find the necessary video.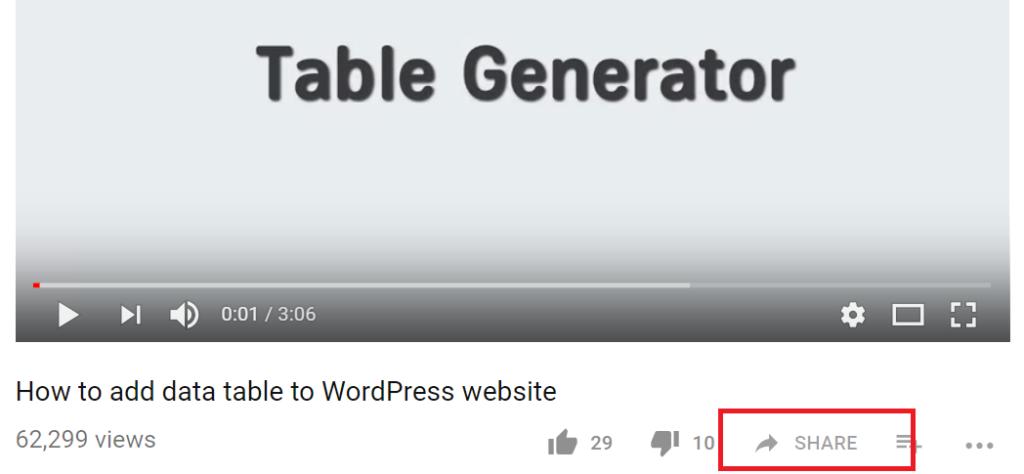 Press Share button, and in the popup window with a various link for sharing, select the Embed Video link.
After that special short-code, be will be generated and available for use. Also, you can edit it and change frame-border, enable or disable auto-play, start time and set the video size to fit a table. 
To set the size of a cell with a video, you can click on it and edit the share link, put the value. f.e:  < iframe width="220″ height="140″>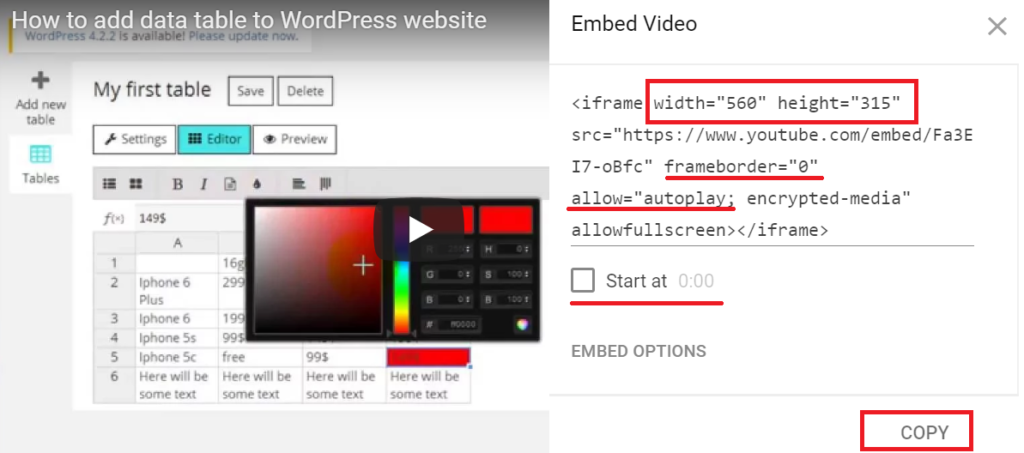 Make changes, copy the share link/shortcode and 

insert into a cell in a data table. 
---
Before to create your own table, look at an example of the video data table. 
Video tutorial: