Beside texts and numbers you can add multimedia files to the Data tables. Plugin supports videos, images and links. It can be useful you want to diversify your table and make it beautiful and informative.
So, you can insert the image into a cell, but also display it in full size, using the Lightbox option.
In order to enable this feature, move to the Settings tab -> Appearance and check "Lightbox":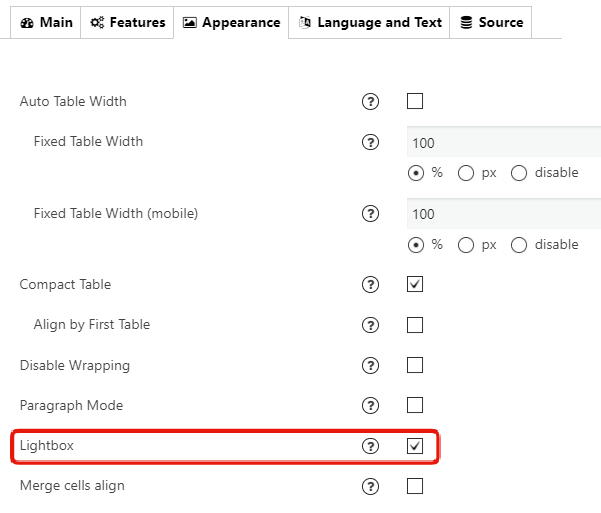 So, if you click on image in cell – it will open in Lightbox in full-size format. Try it here:
We recommend you to use more Data Tables Generator features in order to involve more customers and draw attention to your table.