You can find Custom Buttons on the Main Settings Tab of our Gallery. They allow you to establish personal design for Load More Button, Pagination and Categories Buttons. Push Show preset Editor to see the settings for this option.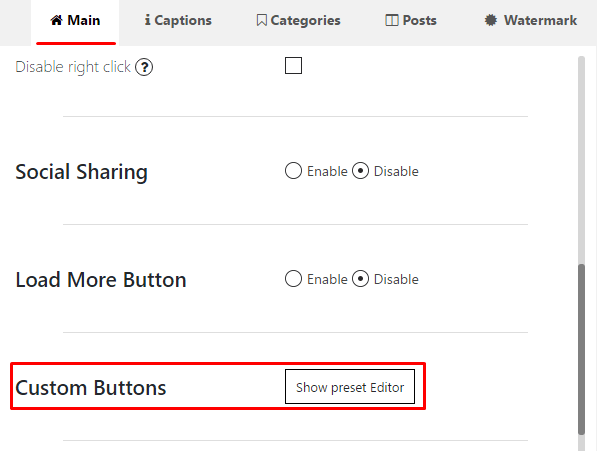 Custom Buttons option of Gallery by Supsystic allows you to choose the ready style for your button or to make your own special style. Here you can:
Select or/and Edit one of the Preset Examle
Set a name for Custom class
Choose the Color for Text and Background
Define Font Family, Weight and Size
Choose the Vertical and Horizontal padding
Elect Border Style, its Width, Color and Radius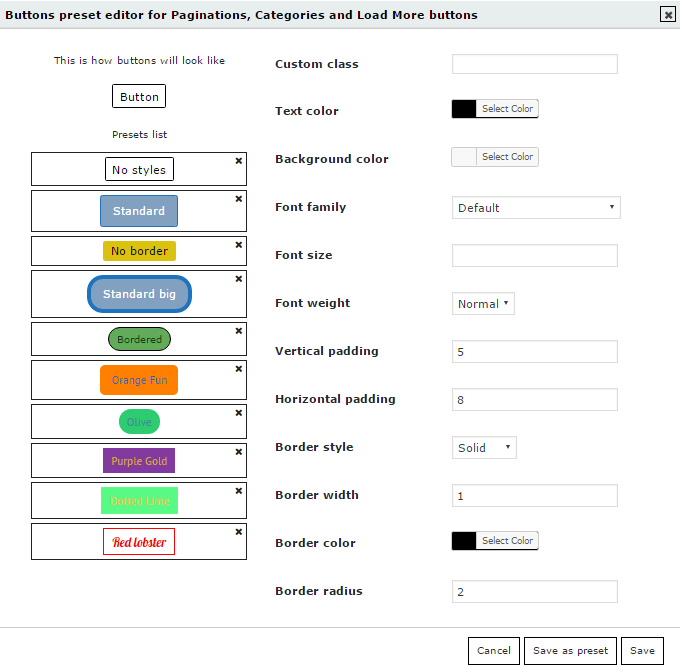 After all changes you can simply Save them or Save as Preset for your personal buttons design. If you desided to save your own preset, click Save as Preset, then in popup enter it's Name, press Save and your personal preset will appear in the Preset list on the rigth of Preset Editor for all Supsystic Galleries on your site.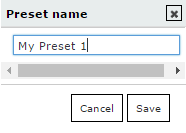 Also you can delete any excessive Preset example from your Preset Editor's list by clicking on the "X" button near the example.