If you want to export your Pricing table please follow these steps:
Choose the table, that you want to export
Click Export button in the right corner
Copy the code
Go to another site to Pricing table plugin at Tables Import/Export tab
Paste the code on Import tab.
Click Import button in the right bottom corner.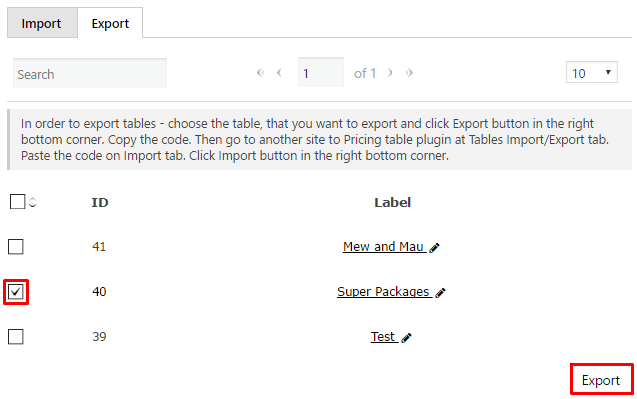 More information about Export/Import of Pricing table you can read here.