To download pictures and photos via Facebook account, click Add Images and choose needed source: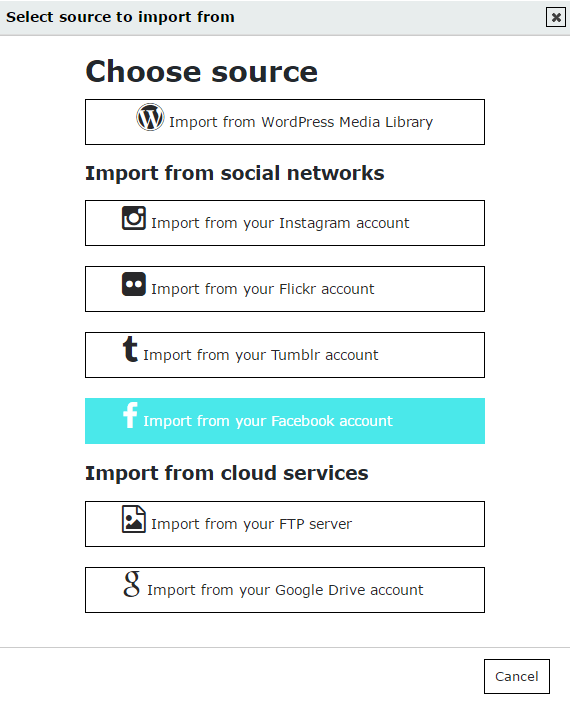 Here you need to login to your account. Once you do that, you will be able to import any image to your Photo Gallery. As a plus, we kept the albums feature, so you don't need to look for the required image through the huge number of images from your Facebook account.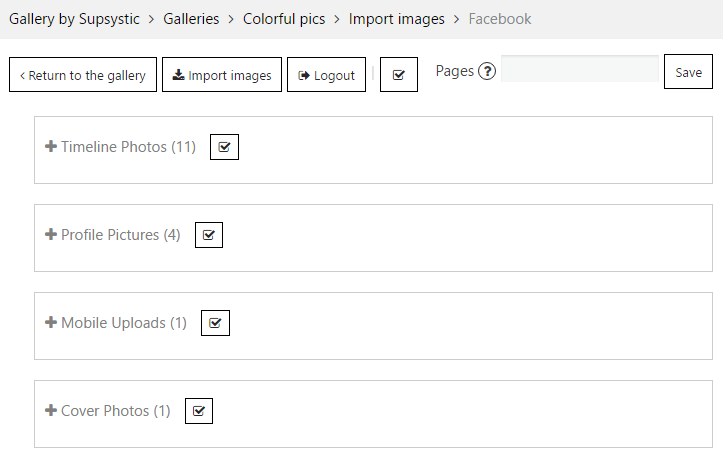 Just open the required album and select images. Don't forget to click Import Images button.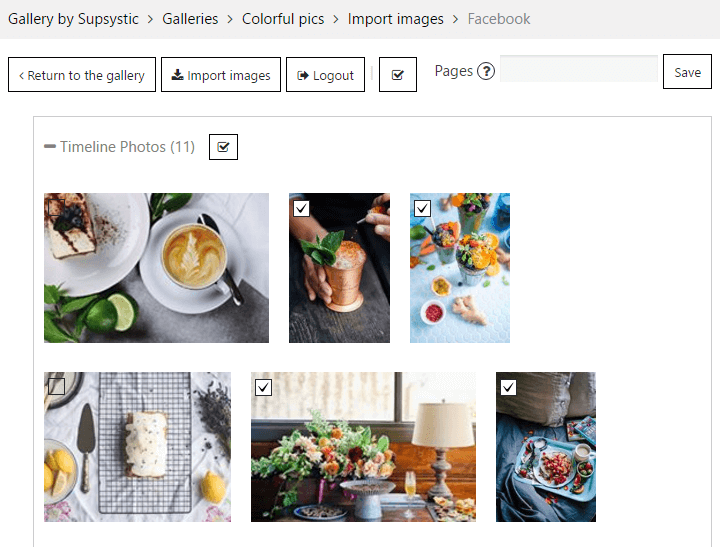 Also here you can import photos from your business page. You can set several pages, just separate ID of pages by ",". To get the ID of your page you need to switch to the wanted page.
If the title of the page has its id (for example https://www.facebook.com/Test-page-1240713092639751/) then you need to indicate only numbers 1240713092639751. If the id of page is hidden (like https://www.facebook.com/viber/) then you need to indicate the title of page – viber. If the page is indicated correctly – its photos will be shown in a separate category.

Don't forget to save your gallery settings after you made any changes.